I ordered my 2016 WRB Subaru BRZ Limited on June 10, 2016 as a late quarter-life crisis gift to myself. It's my first car and I (impatiently) waited nearly 10 weeks before I could pick her up from the dealership. I affectionately named her Ivy because…I'm sorry, there's no interesting story behind it. I just chose a name I felt was hers. I name my cars because I spend a great deal of time driving and it makes them feel more like family.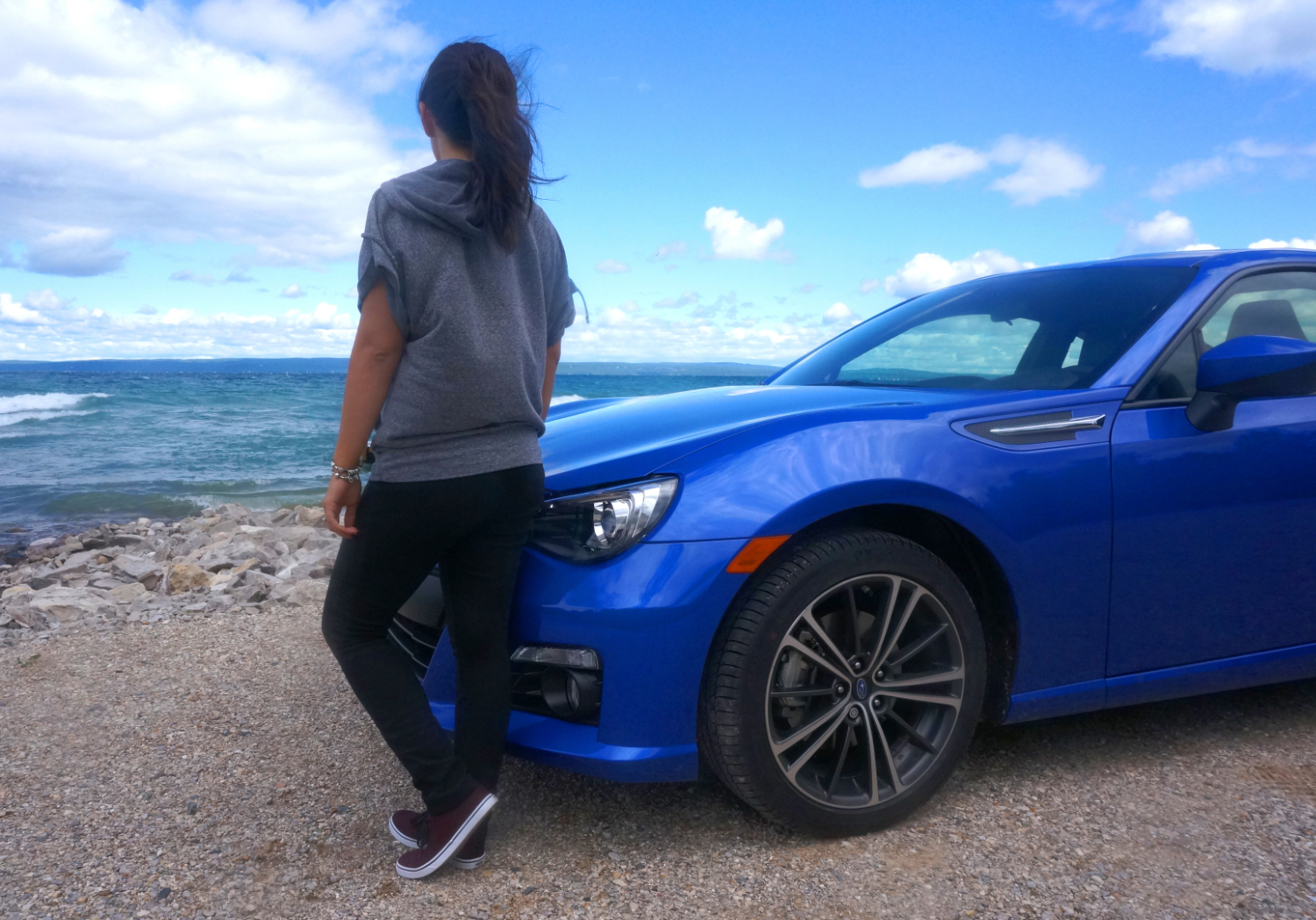 "But wait, don't you work for an American car company?" Why yes, yes I do. And I get a lot of grief from people I work with for "not supporting the company", but the truth is that we just don't make anything comparable to the BRZ. It is the most affordable sports car on the market and it holds its value. It was also recently named one of the top ten most reliable cars.
Making Ivy an Extension of Me
It's important that Ivy reflects my personality and becomes part of who I am. I truly believe that if you walk away from your car and DON'T look back…then you're driving the wrong car. I know numerous people will share their unsolicited opinions about my car, but I honestly don't care. If there's one thing I've learned from the car scene, it's that the only opinion that matters is your own. So you just fkn own it, my friends!
Modifications
I'm not really into boosting or tuning at the moment because I'm more concerned with Ivy's aesthetic appeal (and, y'know, she's still under warranty). So here's a list of planned changes for Ivy:
Smoked Side Markers
Fog Light Tint
LED Color-Changing Headlights
Interior LED Illumination
Underglow
Raijin Enkeis
APR Splitter
Side Skirts
Canards
GT Wing
I hope my automotive journey inspires you to keep following your own dreams, whatever they may be.