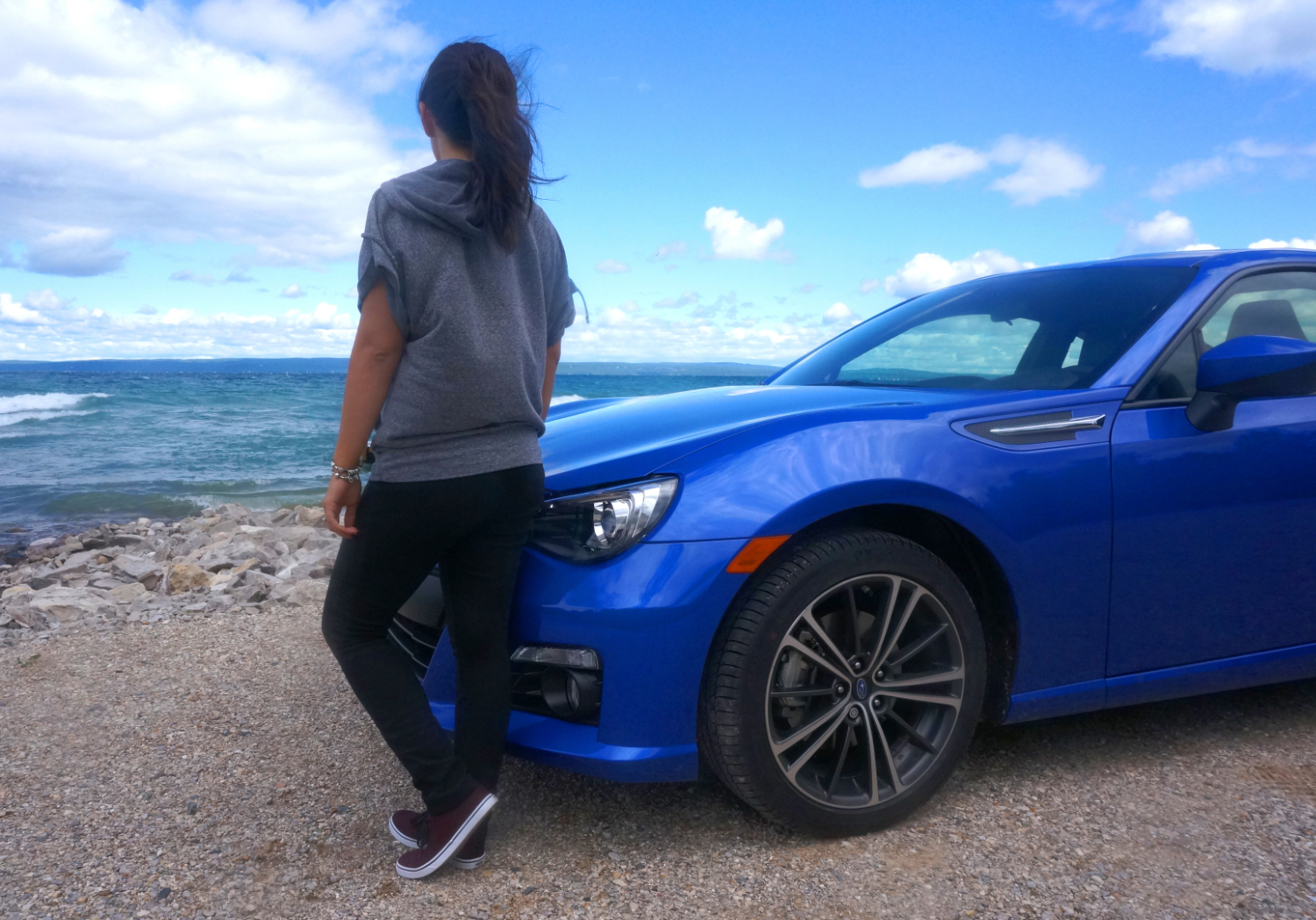 Hello, darlings! My name is Adriana and I'm the creator of Bold Aesthetic. I grew up in the Northwest Suburbs of Chicago and graduated from Bradley University with a Bachelors of Science in Mechanical Engineering. After acquiring tens of thousands of dollars in student debt, I packed up my life and moved away from everything and everyone I knew for a job as an automotive engineer in the Motor City.
Over the last few years, I've realized that I'm the happiest when I'm sharing experiences with other people. So I started blogging to capture all those important life lessons and adventures. As cliche as it sounds, I want to be the person who inspires you to never give up on your goals. I want you to take more risks and be bold with your life. If you're stopping yourself from being awesome just because you're afraid to be embarrassed, then you're missing out on a lot of happiness. I mean, are you even living if you don't buy a manual transmission car without knowing what the hell you're doing? Sink or swim, right?
RANDOM FACTS ABOUT ME
I have a German Shepherd named Kiwi Matrix (a combination of two characters from the YouTube miniseries Video Game High School)
I was a Junior in College when I started my first job
Soy caramel macchiatos are my guilty pleasure
I'm a first generation Mexican-American and, yes, I do speak fluent Spanish
But I'm learning Italian and Japanese with Duolingo
I play World of Warcraft as a Marksman Hunter, but my alts include an Arcane Mage and a Resto Druid. For the Horde!
I also play League of Legends as an OTP Ahri Mid
ABOUT THE BLOG
Some people say your life flashes before your eyes just before you walk through the big golden gates in the sky. So at Bold Aesthetic, we focus on inspiring individuals to live a life worth watching.
Do any of these sound familiar?
You wish you had more time to do the things you love
You're afraid to take risks and try something new
There's a thousand places you want to see
You want to live in a beautifully organized home filled with DIY projects
You love your car, but need some help with aesthetic appeal
If you're nodding your head yes to any of these, then you're in the right place! Bold Aesthetic was officially launched in September 2017 as an all-encompassing lifestyle blog because I want you to do all those things you haven't yet because of (insert excuse here). So grab a seat, get comfortable, and let's get started.
WHERE TO START
LET'S CONNECT
Feel free to contact me for inquiries, questions, comments, or if you just want to say 'Hey' and start a conversation 🙂 You can also pen pal me at PO BOX 210613 Auburn Hills, MI! Can't wait to hear from you <3
xx Adriana