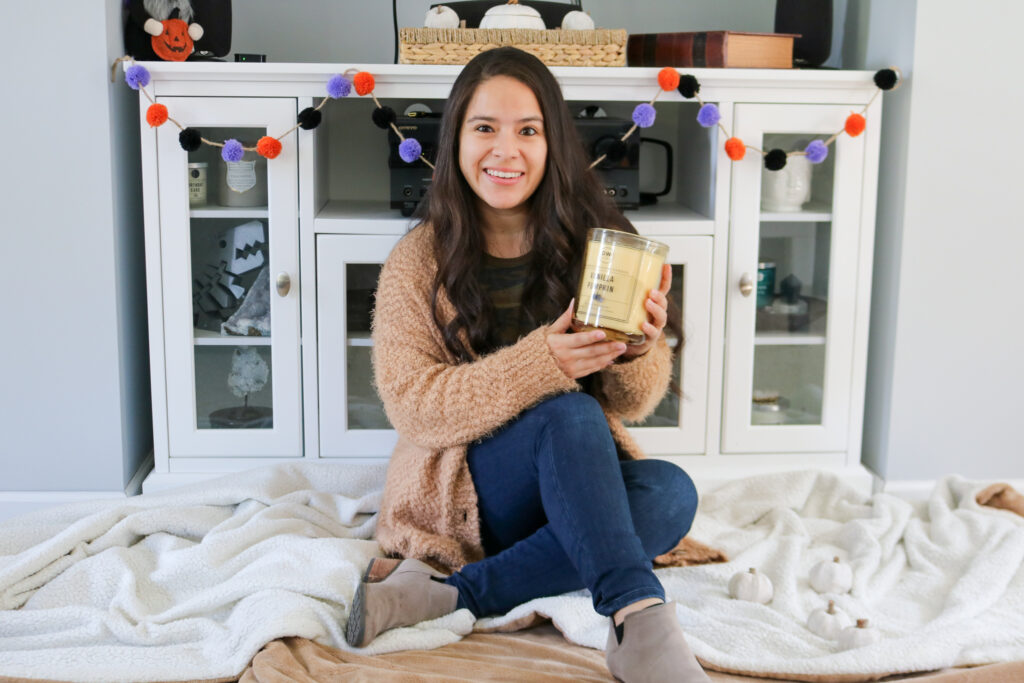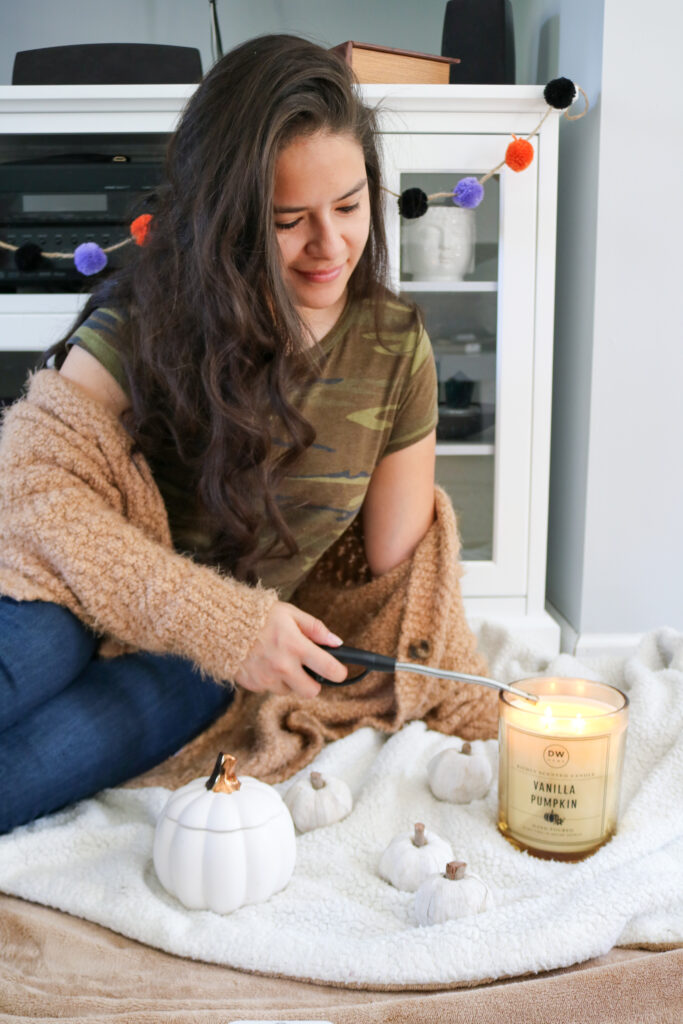 One of my favorite fall candles is Marshmallow Fireside from Bath & Body Works because it's sweet, but not overwhelming. I usually burn it in the living room while I'm watching TV or reading a spooky story. Since it is a seasonal candle, I tend to stock up when it finally arrives in stores. My local store is already sold out! Fortunately, I also use DW Home candles which I usually find at TJ Maxx or Marshalls, but are also available on Amazon. The vanilla pumpkin scent is great for a long-lasting sweet smell and the burn time is long.
If you're not able to burn any fall candles, then consider using an essential oils diffuser. I purchased a pumpkin pie oil blend to use for fall and it is divine! You can make any scent stronger or weaker depending on how many drops of oil you use, but a good starting point is 3-5 drops.
If you need something to make the bathroom smell nicer for guests, I found this Poo-Pourri and it smells amazing! Before AND after!
Shop the Post
Camouflage T-Shirt // Booties // Teddy Cardigan (similar)