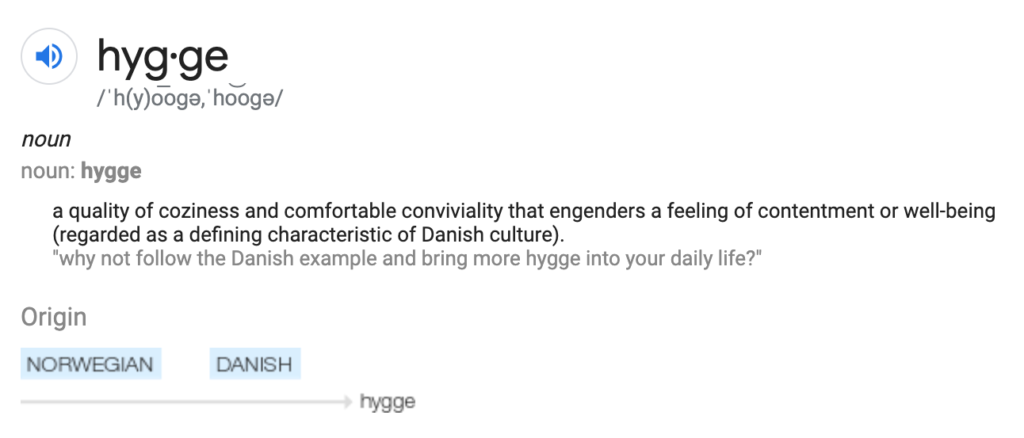 The Danes developed hygge as the antidote to cold winters, rainy days, and the general duvet of darkness, but hygge, above all else, is about an atmosphere that makes you feel safe and experiences that fill you with joy. It's about being around people you love and feeling at home. To accentuate the hygge lifestyle, there are three main categories to focus on: lighting, home decor, and togetherness. Let's discuss each one separately.
Hygge Lighting
The primary attribute of a hyggelig home is lighting. Hygge lighting can be achieved three different ways: candles, low temperature light bulbs, and fireplaces.
Lighting candles is the quickest way to get to hygge. I mean the actual word for "spoilsport" in Danish is lyseslukker which literally means "the one who puts out the candles". The Danes prefer natural, organic products to scented candles, but I think having a signature scent is hyggeligt. Mine is marshmallow fireside! While you only need one candle to get your hygge on, 39% of Danes light five or more candles at a time. However many you light, make sure you're safe and only burn candles that are within eyesight. Also remember to air out the room to avoid soot buildup in the air.
If you can't light candles, then consider replacing your light bulbs with lower temperature ones to simulate a sunset glow. These are the bulbs that have an orange hue opposed to the bright white or blue. I like using these hanging lights whenever I read. You can also use a fireplace if you're fortunate enough to have one in your home or just play this video on your computer.
Hygge Home Decor
Hygge home decor is based on comfort, so blankets and cushions are a must. The Danes usually have a designated area in their homes called a Hyggekrog which roughly translates to "nook". It's the place where you love to snuggle up in a blanket, with a book and a cup of tea or coffee. Extra hygge vibes if it's next to a window!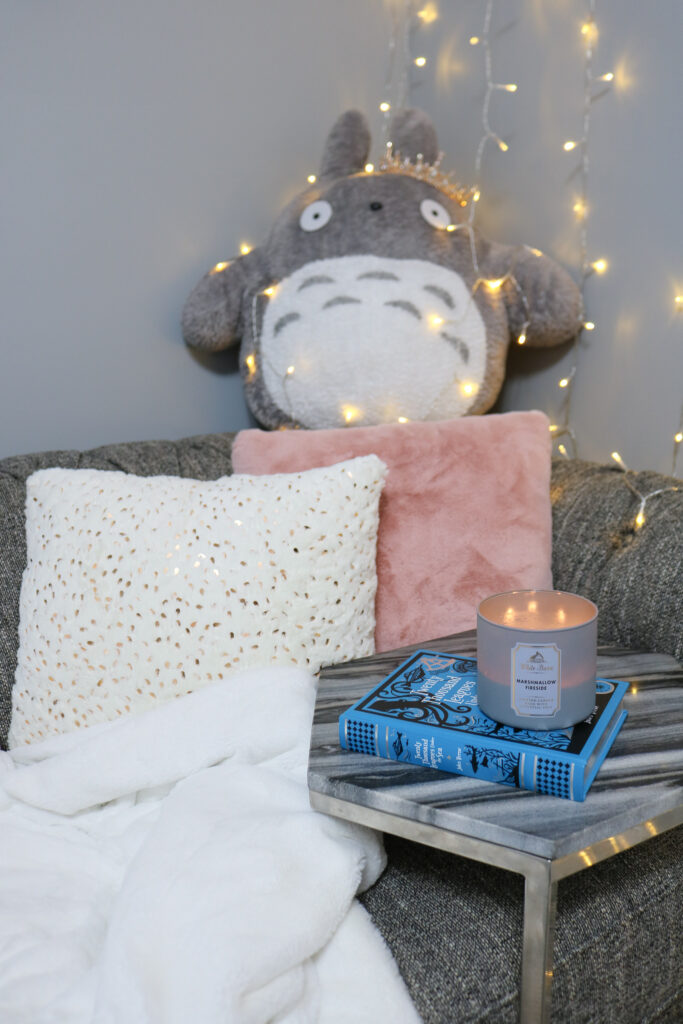 Being next to a window is hygge because nature enables you to bring your guard down and adds simplicity. If your window doesn't offer you a nature, add plants to your space as a simple way to bring nature into your home. Otherwise, spend some time outdoors and enjoy the fresh air.
Togetherness
The best predictor of whether we are happy or not is our social relationships and the art of hygge is expanding your comfort zone to include other people. 60% of Danes say the best number of people for hygge is three to four, but the more the merrier! Some of my favorite nights are when Kyle and I have dinner with three other couples.
It's important to only keep people in your life who bring you happiness. People who are negative aren't worth your energy and are usually emotional abusers. Remove these individuals from your circle to increase your quality of life.
A Life of Simplicity
Learning about hygge has been a gateway into minimalism for me. I'm starting to invest more time and energy into purchasing things that add value to my life. The easiest way to do this is by linking purchases to important moments. I hope to carry this sentiment into the upcoming holidays as I look for meaningful gifts for close family and friends.
Shop the Post