Good morning, everyone! I've been listening to a lot of audiobooks during my work commute lately and I want to share them with you through mini book review posts. I'll share paperback books I read at home or during my lunch break, too.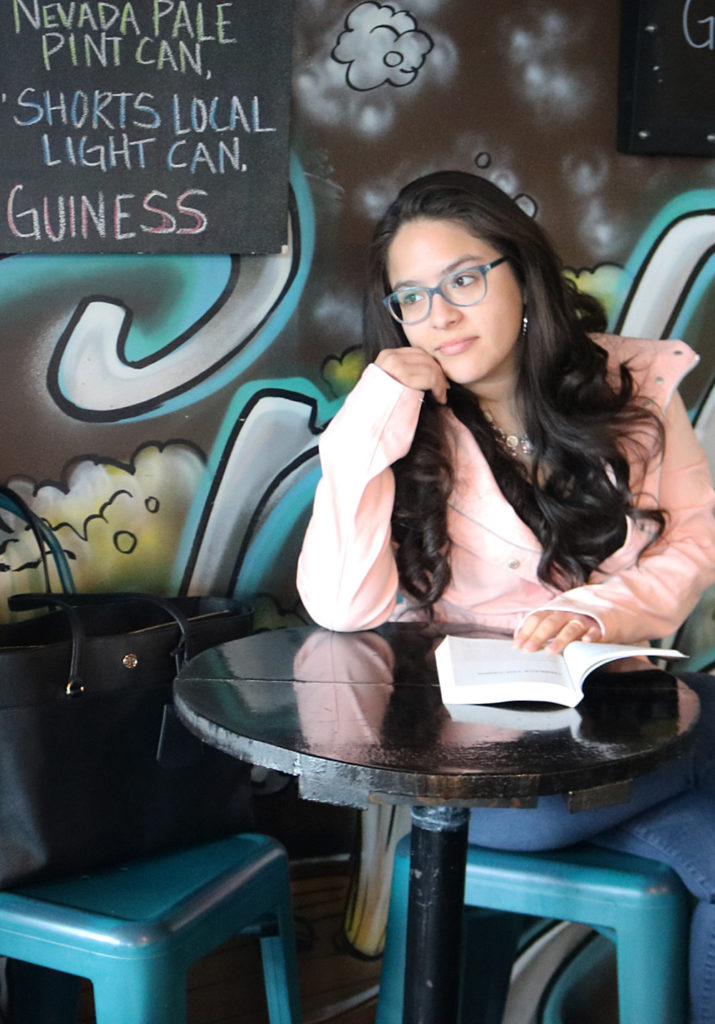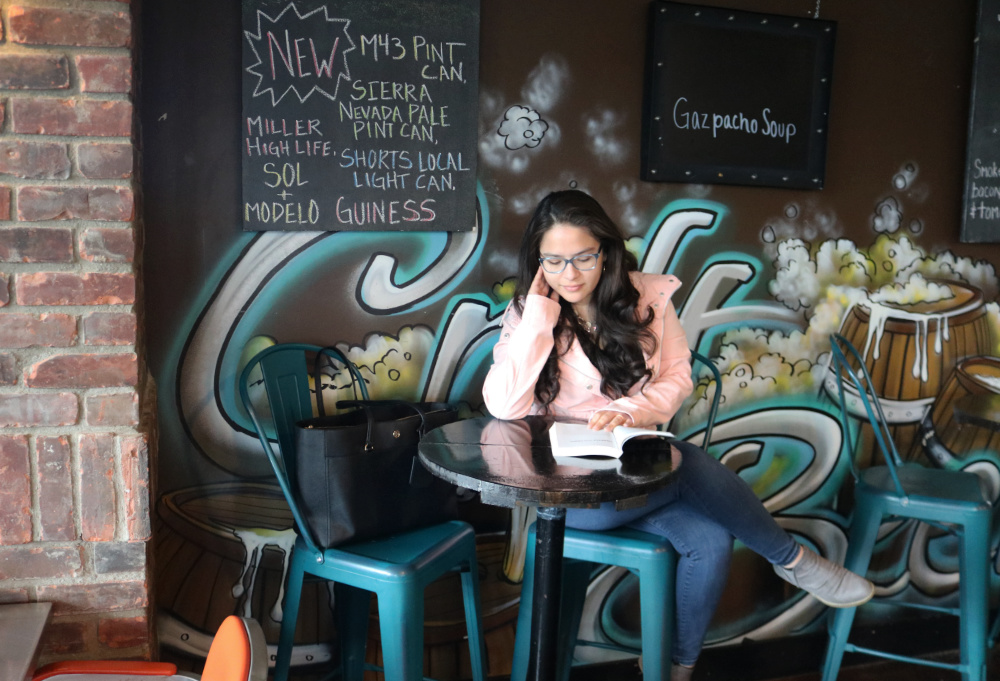 This post contains affiliate links. I earn a small commission (at no extra cost to you) for each purchase made through one of my links. Rest assured! I only share links to products and services I use and love. Thanks for supporting Bold Aesthetic!
Check out my new gorgeous blue crystal Tiffany & Co. eyeglasses! They're super comfortable and add a little extra something to every outfit. They perfectly compliment my new pastel pink cargo jacket from Stitch Fix, too. You can shop similar styles below!
The virtual world of the OASIS is everyone's escape from life. You can be anyone you want to be and do whatever your heart desires. The creator, James Halliday, posthumously revealed the presence of an easter egg that would reward an individual complete ownership of the company. The story follows a high school introvert, Wade Watts, as he solves riddles in search of the easter egg. It's a nostalgic read for many people because it references 80's pop culture, but I think it will be most beloved by gamers.
The book is different than the movie directed by Steven Spielberg. There's more 80's era paraphernalia and riddles to be solved, hence more and better plot twists!
Two hundred of the world's most intelligent teens are invited to participate in a technological competition hosted by a leading visionary (think Elon Musk). Rex, Tunde, and Painted Wolf are three of the contestants, but each one has a secret they're desperately trying to hide. It's a quick read and the story is realistic, but the ending is the worst kind of cliffhanger. I need to pick up the sequel ASAP.
June has been fascinated by secrets from the past ever since her grandfather gave her an old relic when she was young. She's studies artifacts and, one day, she discovers something that lands her in the middle of an automat war. Pyotr, an automat, finds her and says that automats have been living among humans for centuries, but they're starting to die. Now June has to save the life of someone, or something, she barely knows.
4. Artemis by Andy Weir
Jazz is a smart, independent woman living on the Moon. She makes her own rules and doesn't need to prove herself to anyone… but she's also poor and that doesn't leave you with a lot of options. Fortunately, she finds an opportunity to commit the perfect crime which will get her enough money to live comfortably for the rest of her life.
The scientific descriptions are realistic which I love, but the best part is that there is no forced love story. It's the story every young woman needs to read; a story with a badass female lead getting everything she wants and not feeling guilty about it.
Sometimes you just need to read a really sad book. Why not make it a beautiful, heart-wrenching story of human struggle told through the eyes of man's best friend?
Enzo learned his love for racing from his owner, Denny, an aspiring professional racecar driver. He spends his early years watching Denny struggle with his career before falling in love and starting a family. Unfortunately, disaster strikes and Denny is thrust into a spiral of chaos that only Enzo could have predicted. The ending might make you cry, but I promise it's worth it!
Richard Mayhew is an ordinary businessman with a pretty dull existence. He goes through the motions of everyday life until, one day, he can't. He's become invisible. Completely erased from the world after rescuing an injured girl named Door. With nowhere to go, he embarks on an adventure with her and discovers London Below where the people aren't always who they seem.
Each page of this poetry book is heavy with emotion. The overall story is a beautiful triumph over life's adversities, but as individual poems they can be quite sad. There's a trigger warning on the first page about sensitive material relating to abuse, self-harm, and more.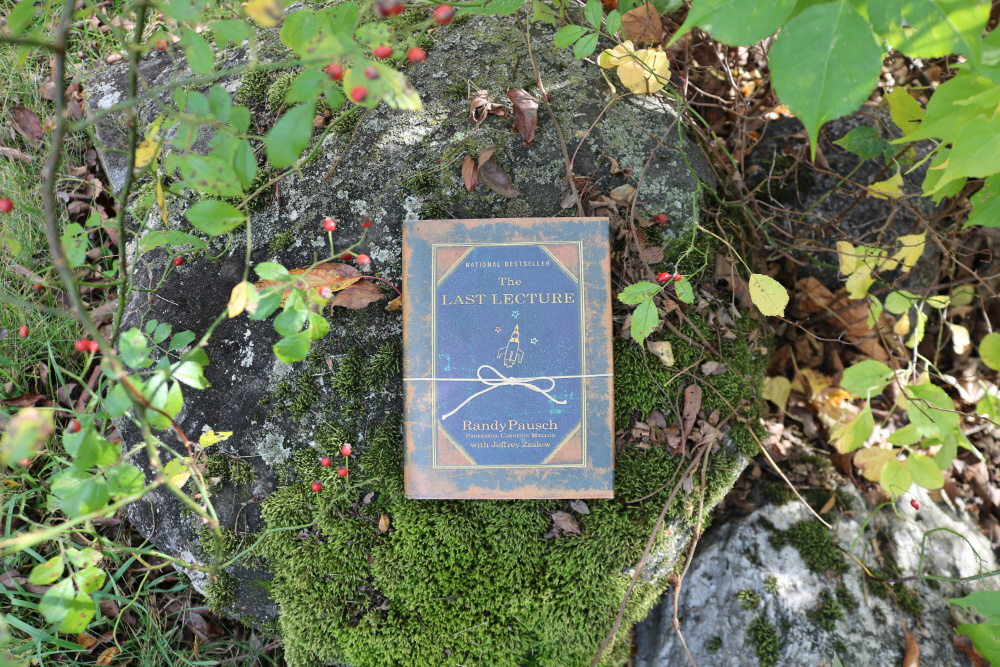 Randy Pausch was a science professor at Carnegie Mellon who was diagnosed with terminal cancer in August 2007. One month later, he gave his last lecture, "Really Achieving Your Childhood Dreams," which was about seizing every moment. The novelization of his lecture, co-authored by Jeffrey Zaslow, recounts the stories Randy Pausch shared that day. Stories about overcoming obstacles and managing time. The message is crystal clear throughout the lecture: we don't have time to waste.
Related: 13 Life Lessons from The Last Lecture
Audiobook vs Paperback
I usually buy paperback versions of personal development books because I can highlight and take notes easier, but most of my books are on Audible. I listen to audiobooks during my commute to work because I can get through more books listening at 1.5x the normal rate. If you're not already a member, you can try Audible and get two FREE audiobooks.

Let me know if you have any recommendations! I'm always looking for a new book to explore. What are your thoughts on these books? Do you think I should do more deep dives like I did with The Last Lecture?