It's definitely getting cold here in Michigan. The leaves are starting to change colors and I have to preheat my car before I drive anywhere. Two great signs that it's time to curl up in a comfy chair and read some good books! I know some people like to read spooky books around Halloween, but I haven't found many that interest me. Instead, this month's reading list has a mix of everything from science fiction to medical stories and a bonus activity book!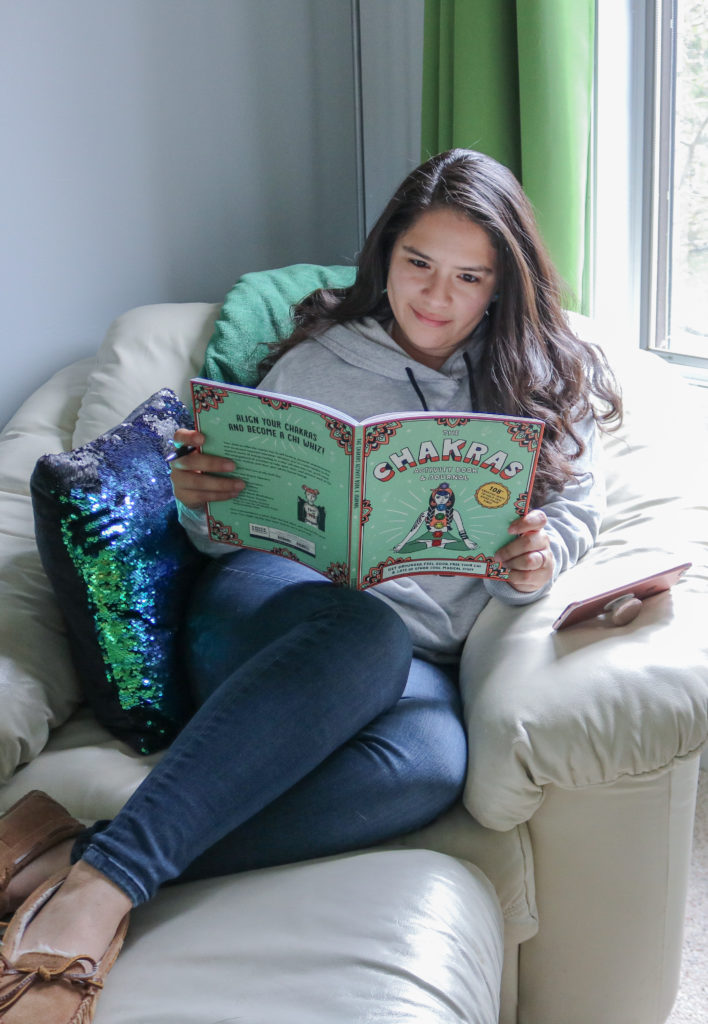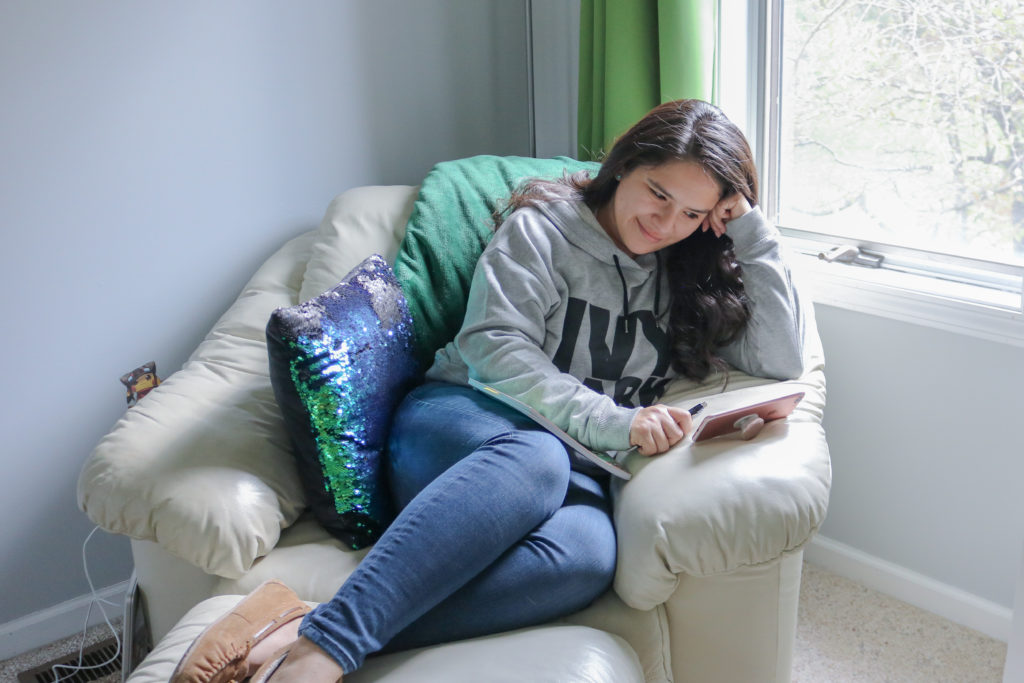 This post contains affiliate links. I earn a small commission (at no extra cost to you) for each purchase made through one of my links. Rest assured! I only share links to products and services I use and love. Thank you for supporting Bold Aesthetic!
I recently started learning about holistic healing and the benefits of aligned chakras. I didn't want to feel overwhelmed with all the information available, so I decided to pick up this playful little workbook to get started. Each chakra is explained in a short and sweet format. It even has fun activities you can do to align each chakra! I love spending 5-10 minutes in the morning completing an exercise before I start my day. It's exactly what I expect from the Knock Knock brand.
I've never been more excited to read a sequel! Thunderhead is the second book from the Arc of a Scythe trilogy. I don't want to give away too many spoilers, so I'll keep this short. Citra and Rowan are Scythes in a future where death has been conquered. The Scythedom is what maintains the population since natural death is a thing of the past. The Thunderhead is like Big Brother (shoutout to 1984!); it's always watching. It knows everything that happens within the Scythedom and it doesn't like what it sees. Not one bit. BUT, it's not allowed to interfere… at least not directly. Enter Greyson Tolliver who is basically the Thunderhead's child.
Related: Book Review Round Two
Five teens are sent to detention and you think, "Hey, this is like The Breakfast Club". WRONG. Someone dies in this one and it wasn't an accident. The four remaining students were supposed to be featured on a gossip site the next day, but guess who runs the gossip site. Yep. Can you solve the mystery?
Honestly left me SHOOK.
Decent sequel to Crazy Rich Asians, but there was way more going on. I felt like an entirely different story was being woven in with Kitty Pong and her new status as Bernard Tai's wife, but there's still some drama surrounding Rachel Chu. Nick's mother continues to investigate Rachel's life and discovers that she has a half-brother who's parents are filthy rich. Fortunately, Rachel and her half-brother hit it off and maintain a good relationship, but his mother is a different story.
The character development is much better in this book and it has a better, more dramatic, ending than the first.
Underwhelming. The Law of Attraction isn't really a secret and to pretend so is a disservice to people who are trying to better themselves. I don't recommend reading this unless you're genuinely curious about how people have applied the "secret" to achieve success. There are some interesting stories, but none that stand out.
6. Circe by Madeline Miller
Named one of the best books of 2018, Circe is a beautiful retelling of The Odyssey. It focuses on a woman with strange abilities and her desire to be loved. Whether she's proving herself to her father or dealing with Hermes' shit, she's just trying to figure out how she fits into the world. It is heartbreaking at times, but leaves you with a sense of empowerment.
A short and sweet biographical fiction story about Marie Curie and when she met her husband, Pierre Curie. It highlights some of the complex emotions she needed to navigate through while simultaneously achieving her dreams in a male-dominant field. It doesn't focus on her scientific discovery, but more so on the events that defined her personality.
In the future, anyone who is intentionally murdered re-materializes 999 out of 1000 times. No one know why it happens, but it does. Dispatchers emerged to take advantage of this phenomenon and ensure that people who suffer from life-threatening injuries get a second chance at life. Tony Valdez is a dispatcher, but he's about to learn that not everyone escapes death.
A great collection of Dr. Vertosick's experiences as a neurosurgeon. He isn't obscenely technical or dramatic and adds the perfect amount of empathy and humor to his stories. I honestly didn't expect it to be so captivating. I have much more respect for anyone in the medical field, especially when they endure experiences such as these.
Audiobook vs Paperback
I usually buy paperback versions of personal development books because I can highlight and take notes easier, but most of my books are on Audible. I listen to audiobooks during my commute to work because I can get through more books by adjusting the speed – I listen at 1.5x instead of the normal rate. If you're not already a member, you can try Audible for one month and get two FREE audiobooks.
Let me know if you have any recommendations!