How many dogs is too many dogs? At first I was convinced the answer was three because Kyle and I didn't want to be outnumbered, but then we found our little Luna and we quickly made room for one more in our brood. So is four dogs the right answer? Let's hope so because I don't think I can handle another new puppy.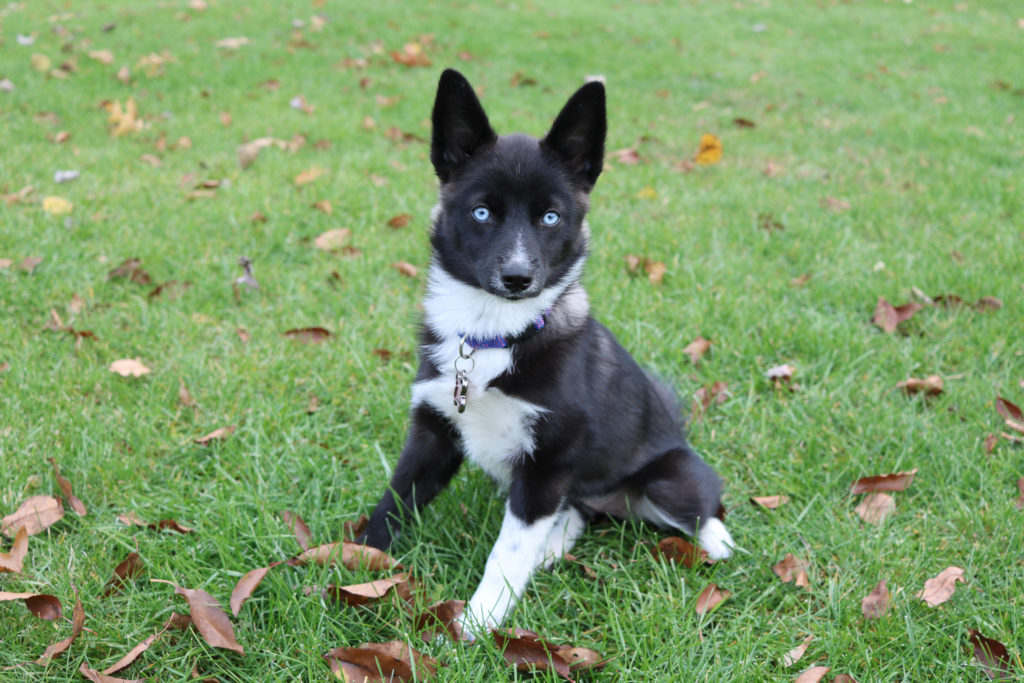 This post contains affiliate links. I earn a small commission (at no extra cost to you) for each purchase made through one of my links. Rest assured. I only share links to products and services I use and love. Thank you for supporting Bold Aesthetic!
Our New Puppy
Luna came home with us on October 27th, 2018. We weren't looking to add another furry friend to our family, but she chose us anyway. She's a Husky/Pomeranian mix and has the personality to prove it. Fortunately, she doesn't bark often and her energy levels are manageable. Especially when big brother, Kane, and big sister, Kiwi, are around to keep her occupied.
Even if you are well aware of the responsibilities that come along with raising a puppy, it's easy to forget all the items you need BEFORE bringing a new puppy home. SPOILER – it's more than just food and water.
Puppy Essentials
Sometimes you impulse buy a puppy. I GET IT. Trust me, that's how we ended up with Luna. That doesn't mean you should be ill-prepared to bring her home. There are a few items you want to have the FIRST day you bring home your puppy:
Some of these items are obvious, but I listed them because there's important info you need to know about them.
Attachment
Puppies can become easily attached to you because they seek warmth and comfort. While this may seem cute, it can actually lead to separation anxiety and should be avoided. Kiwi gets stressed whenever we leave the house and these treats help her relax until we get back, but creating an appropriate amount of attachment at a younger age would have helped.
To avoid attachment issues, it's important to establish your puppy's own space. Make sure she has something of her own to sleep on, like a blanket or bed, as well as a designated sleeping area. Our dogs sleep on dog beds in our bedroom, but you may want to use a kennel instead. Whichever one you choose, decide where it will be and don't move it. Puppies learn best when their routine is consistent.
If she keeps crying at night, consider buying her a Snuggle Puppy which has a heat pack and heartbeat simulator to reduce stress. Almost as if she's sleeping with another puppy or maybe even her mom. However, do not let your puppy sleep in bed with you because she won't want to sleep in her own space afterward.
Tummy Torsion
We use slow feeder bowls for each of our dogs. Otherwise, they would scarf down their food and proceed to vomit it all over the living room carpet. The maze-like design really confused them at first so it took them a few minutes to eat all their food, but after a while they figured it out. It still takes them significantly longer to eat but not as long as when we first switched them over.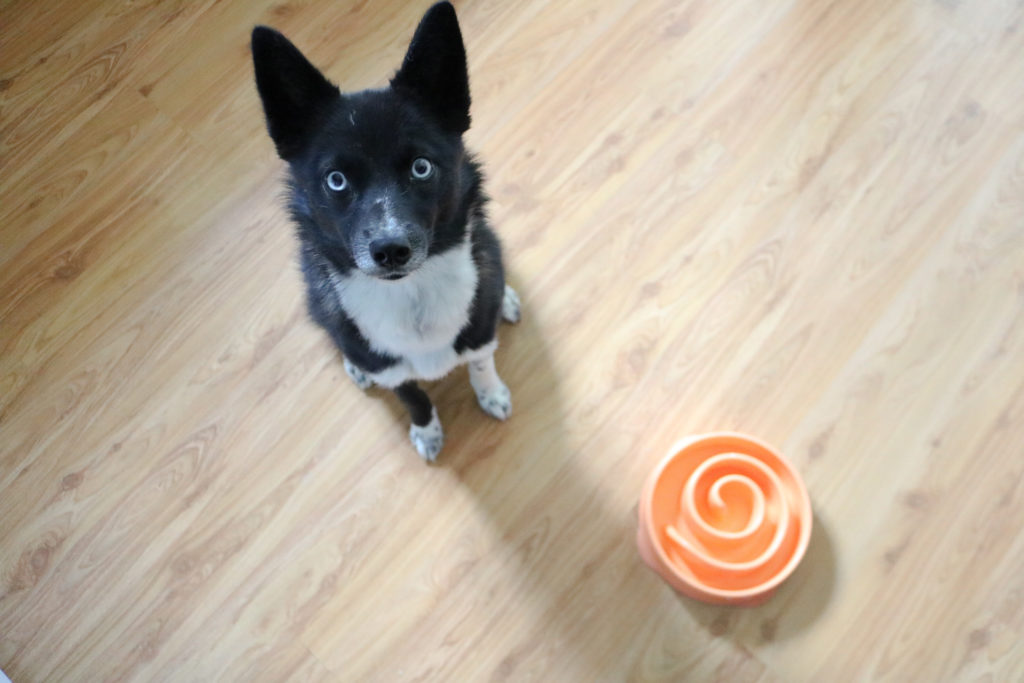 Slowing down your puppies eating is important to avoid stomach torsion which can happen when too much air is swallowed. My dogs basically inhaled their food before we switched them to slow feeder bowls. Now they casually shift their food around until they're able to lick it out.
Potty Training
Training your puppy to do her business outside is the worst part of raising a puppy. THERE WILL BE ACCIDENTS. Do not scold your puppy for peeing or pooping inside the house unless you saw her in the process of doing it. If you happen to step in a puddle and yell at her, she won't know what you're talking about because she probably doesn't remember peeing there.
We used doorbells while potty training Luna so we could teach her to associate the bell sound with going outside. We would ring the bells and say "Let's go potty" before going outside with her. Eventually, she learned that whenever she needed to go potty, she could ring the bell and wait for us to let her out.
We did use pee pads near the door in case we didn't make it down in time, but I would highly recommend only using them in case of emergency. Otherwise, you're teaching her it's okay to go potty indoors as long as it's on the pee pad. You can also use these in the kennel, but they may get shredded if your puppy gets bored.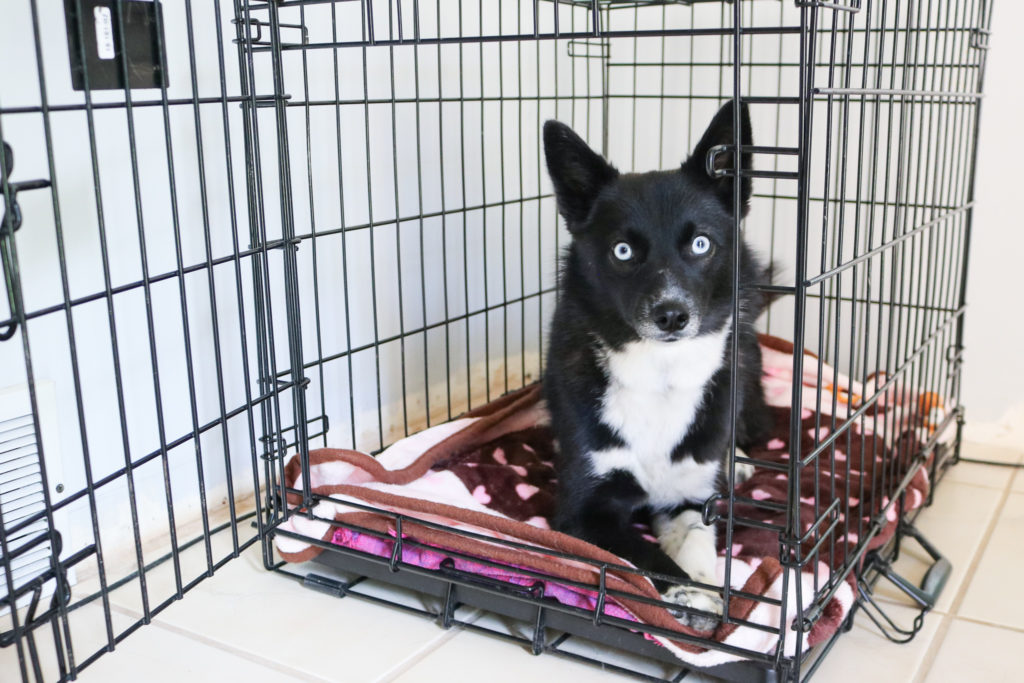 Night Vision
It's also a good idea to get a sturdy reflective collar with a metal buckle. She won't be able to chew through the buckle and it'll be easier to spot her at night if she escapes the backyard.
As a veteran puppy owner, I understand the excitement as well as regret when bringing home a new puppy. At times I sickeningly believed we made a mistake in taking on a third puppy, but I got through it and you will too. I would love to answer any questions you may have while raising your new puppy, so please just leave a comment or contact me.
For a more complete list of items to buy for your new puppy, please visit my New Puppy Essentials list on Amazon.