This post contains affiliate links. I earn a small commission (at no extra cost to you) for each purchase made through one of my links. Rest assured! I only share links to products and services I use and love. Enjoy!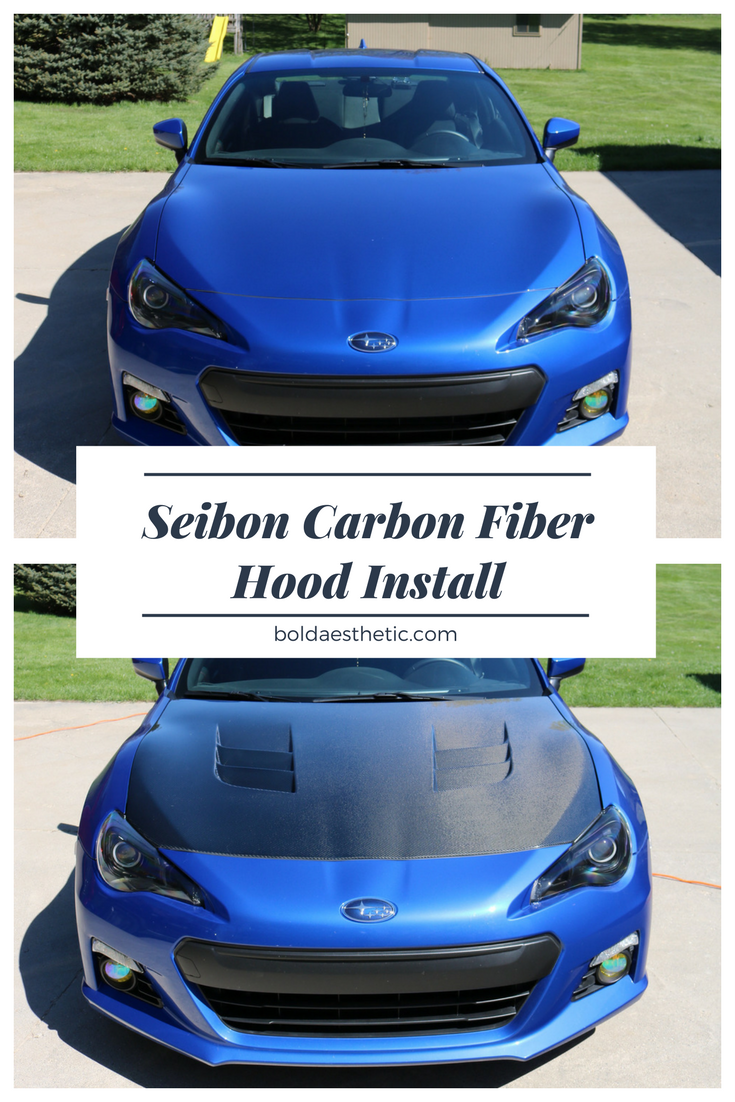 One of the first things I wanted to change on my BRZ was the hood. I thought Ivy deserved an aggressive vented carbon fiber upgrade. So after looking at all my options, I decided on the Seibon TS-style carbon fiber hood because it gave me all the heart eyes. I quoted several places, but the cheapest I found was from here.
Carbon Fiber Hood Delivery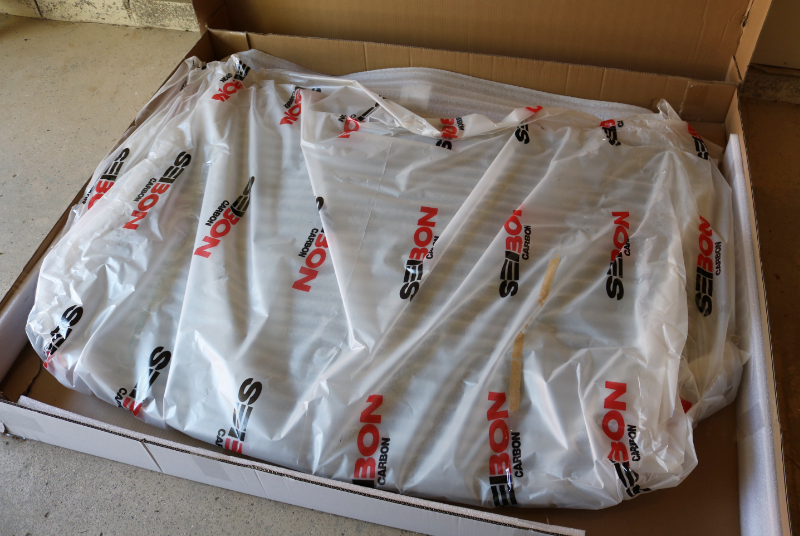 If your hood is being delivered to you, then it will require a signature. However, the first thing you should do is inspect the delivery before signing for it. Let me repeat that. INSPECT YOUR DELIVERY. Seriously. Ask the delivery person if he or she can wait while you inspect it. If the delivery person can't wait for you to inspect the hood, then write it on the receipt and sign for it. Otherwise, open the damn package to ensure no damages occurred during transit. This is vital because returns and exchanges due to damages after signing are excruciatingly difficult.
Once your hood is delivered, you will need the following tools to install it:
The replacement washers and bolts should come with your new hood, but you can easily purchase them at your local Home Depot or Lowe's if they don't.
How to Install Carbon Fiber Hood
First, go grab someone. Anyone. Your father, sibling, friend, co-worker, literally anyone who can help you avoid destroying your car because you'll need someone to help you hold the hood. Then you can install your new hood in three easy steps: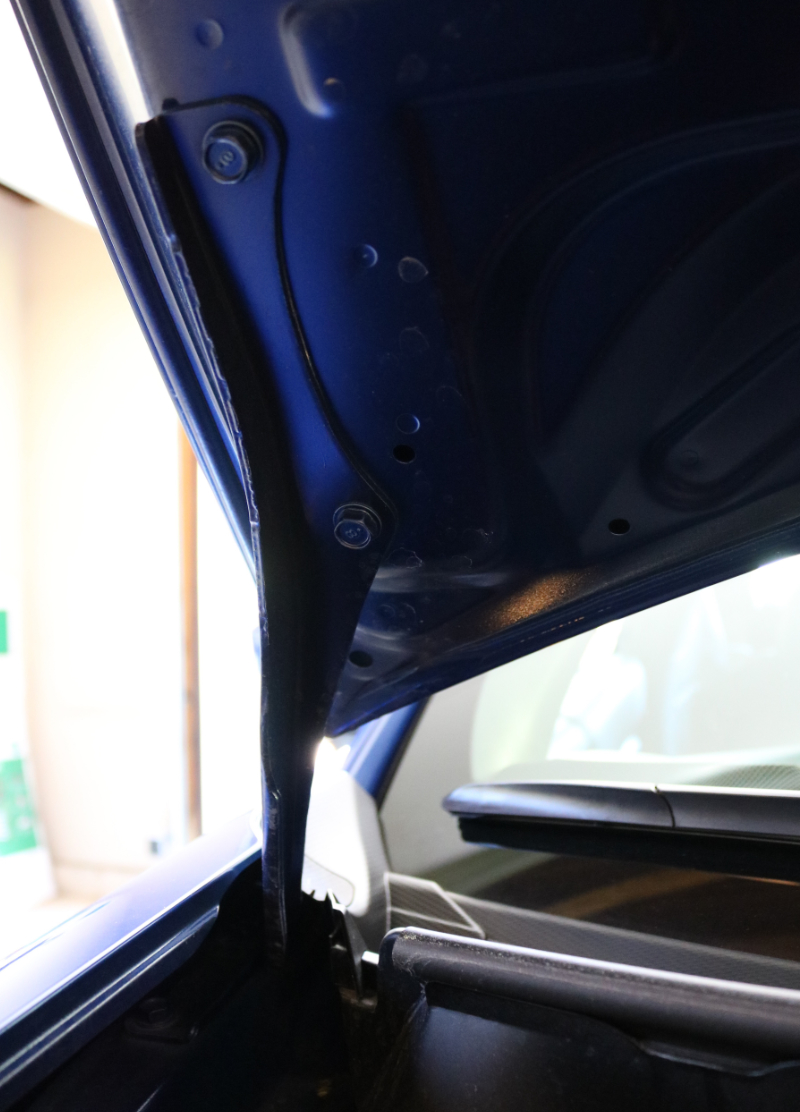 Remove the bolts and washers from each hinge to remove the stock hood. Keep all the pieces in a magnetic parts tray so you don't misplace them.
Align the new hood with each hinge and install new washers and bolts.
Torque bolts to specification and slowly drop hood to ensure clearance with edges.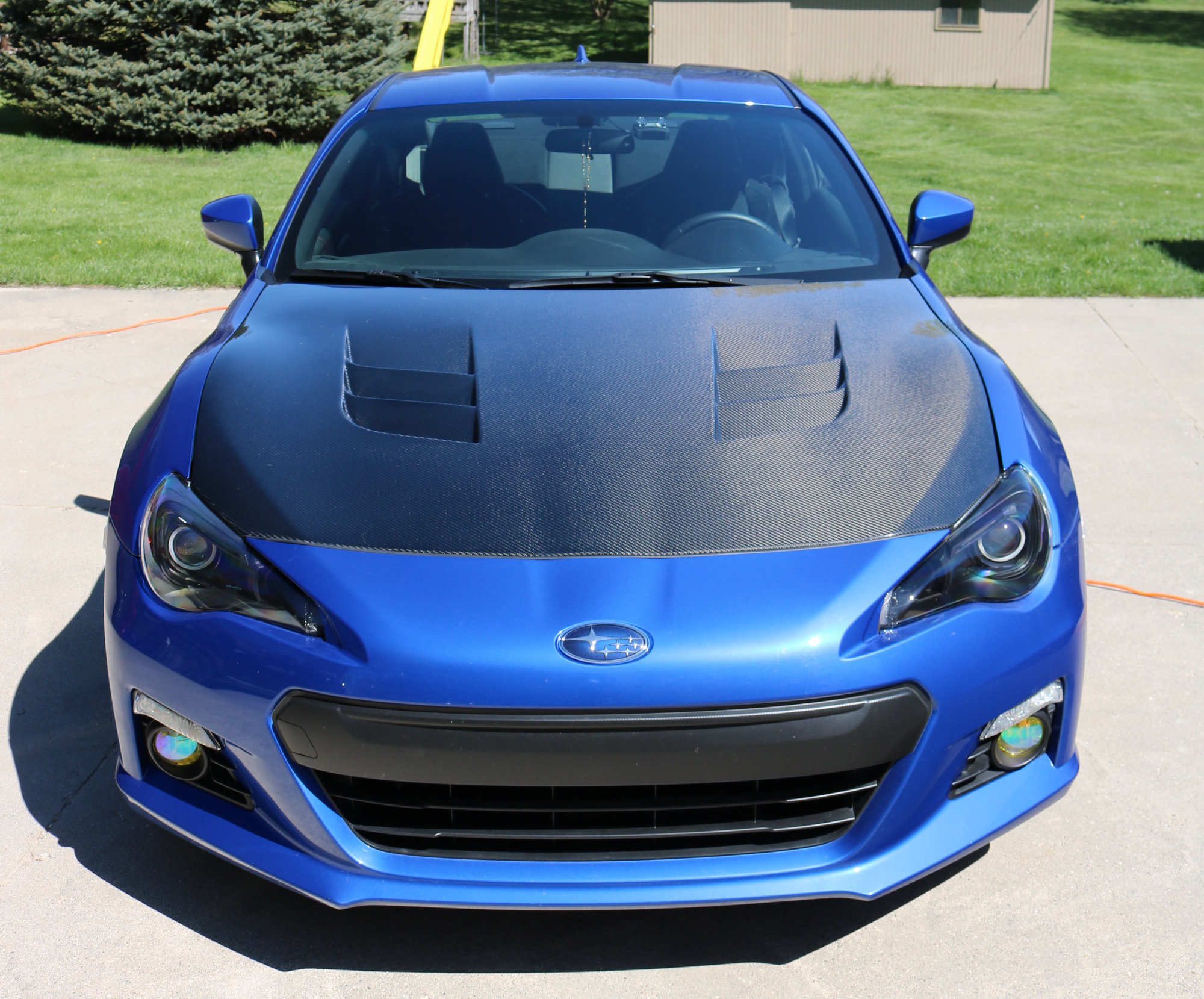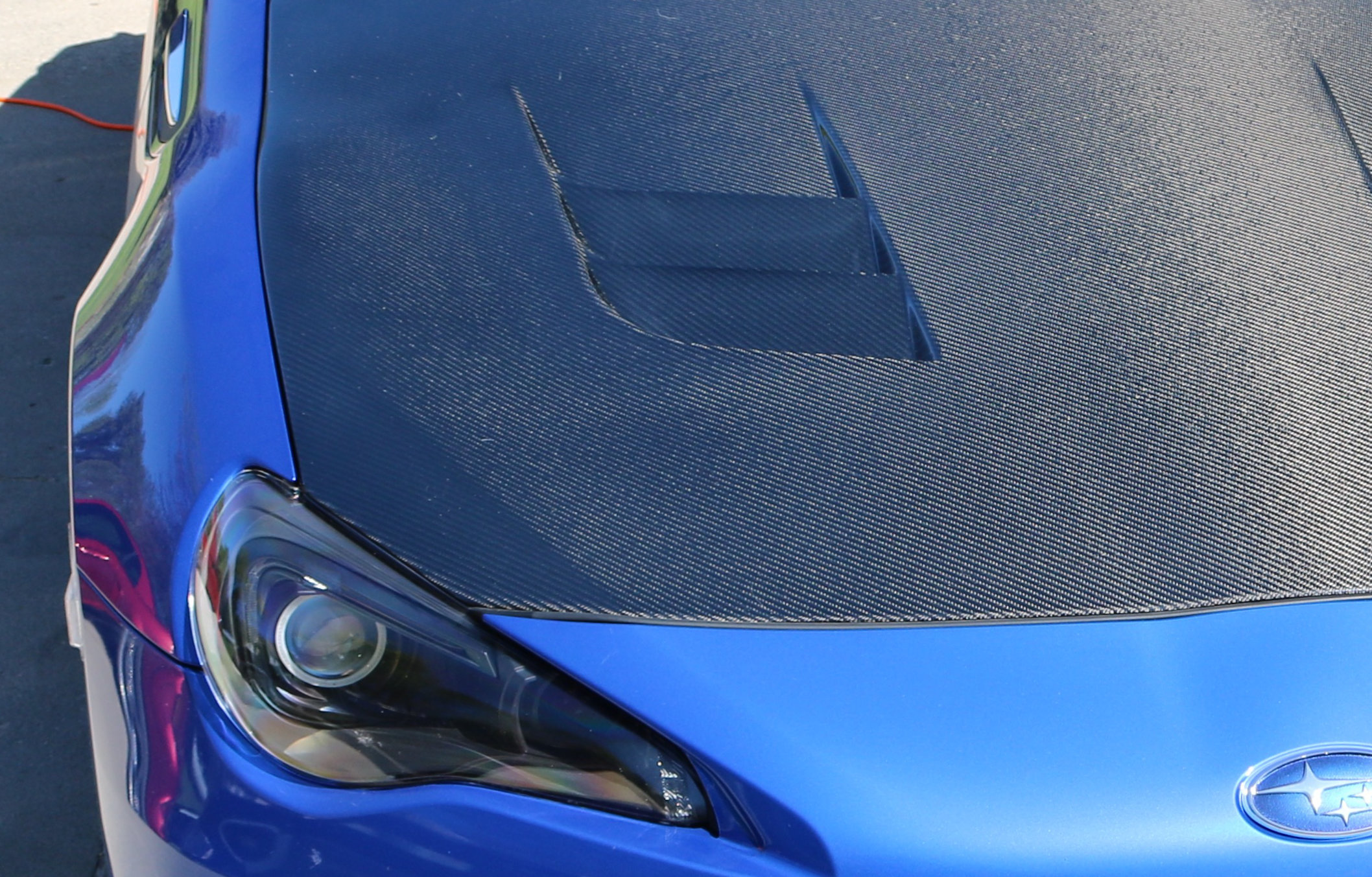 Most aftermarket hoods aren't a perfect install. You'll most likely have more clearance on one side compared to the other, but it's not noticeable to anyone other than you. Trust me. You can see that the front right (passenger side) corner of my hood is pretty damn close to the headlight, but it's not rubbing.
Safety First
The manufacturer recommends installing hood pins as a safety precaution because most OEM hood latches are designed for heavy hoods. So, when you switch to a lightweight carbon fiber, the latch can't hold the hood shut which can cause it to fly open at high speeds. I, however, chose not to install hood pins on Ivy because I don't drive my car like a maniac. Although, if I decide to track Ivy in the future, I'll use these ones.