Kyle and I recently scouted out Dallas, Texas as a potential future home because I've always wanted to live somewhere warm. We loved the vibe, but I'm pretty attached to our home in the forest and would inevitably miss playing in the snow with our dogs. We'll see where life takes us though.
This post contains affiliate links. I earn a small commission for each purchase made through one of my links. Rest assured! I only share links to products and services I use and love. Thanks for supporting Bold Aesthetic!
Planning My Trip
I like to think that I'm a pretty savvy traveler.. at least when it comes to planning on a budget. It's probably one of the reasons Kyle let's me plan so many trips for us. I tend to find more joy in planning than actually doing, but I'm learning to relax during my getaways and not feel so rushed from over-planning. So, before we get into my most recent trip, I want to share some of my travel planning tips and tricks.
Using Rewards Points
Booking hotel stays and flights is easier with rewards points. Some people are turned off by credit cards because they claim to be "bad for your credit", but when used responsibly, credit cards can actually boost your credit rating and the rewards points add up to BIG SAVINGS. For example, my favorite card is the American Express Everyday Preferred card because I use it for everything. If you're a first time member, you can earn 20,000 Membership Rewards points after you use your new card to make $1,000 in purchases within the first 3 months of Card Membership. That's roughly $200 to use on travel! Plus, you get 3% back at grocery stores, 2% back at gas stations, and 1% back on everything else.
Google Flights
If you absolutely refuse to use credit cards, then the best way to save money on flights is by utilizing google flights. You can play around with the dates or departure and arrival airports. My favorite tool, though, is the Price Graph which you can navigate to by clicking on either date.
CityPass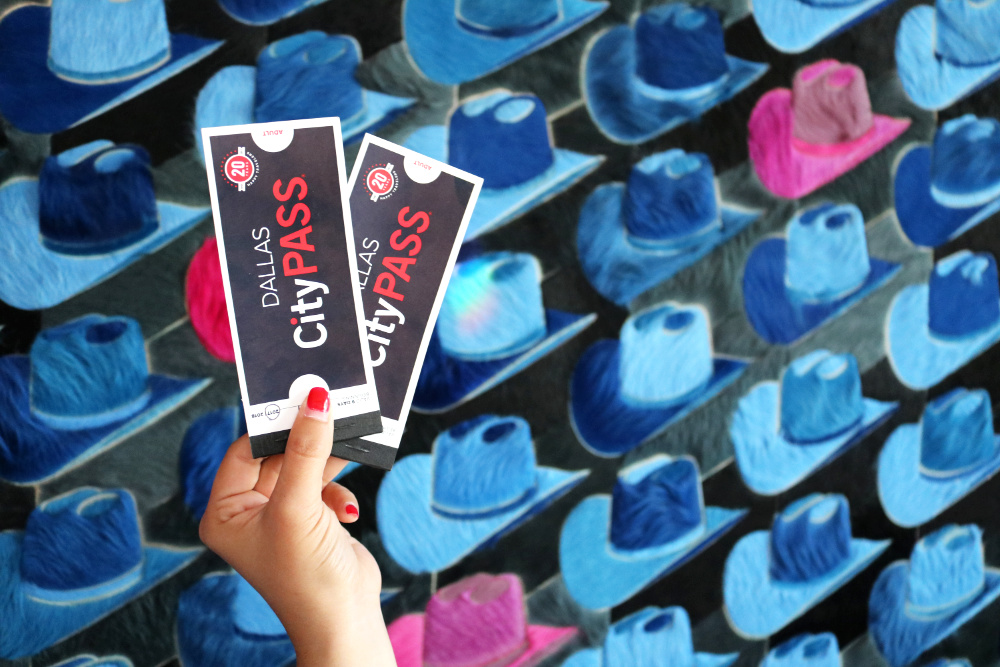 The first time I used CityPass was when I took Kyle to downtown Chicago. I've visited all the tourist attractions and museums before (because I grew up in the suburbs), but I knew Kyle would be interested in seeing everything for himself. However, I wanted to save money on entrance fees. Luckily, I found CityPass which grants you access to some city's top attractions at a discounted bundle price, including Dallas.
With the Dallas CityPass, you can go to the following places:
Perot Museum of Nature and Science
Reunions Tower GeO-Deck
Dallas Zoo or The Sixth Floor Museum
Dallas Arboretum or The Presidential Library
Our Dallas Weekend Getaway
Kyle and I probably over-planned our weekend in Dallas, but we still had a good time. If we ever find ourselves out there again we will definitely plan less and just see where the nights take us. I hope our weekend getaway gives you some ideas to add to your itinerary!
Where to Stay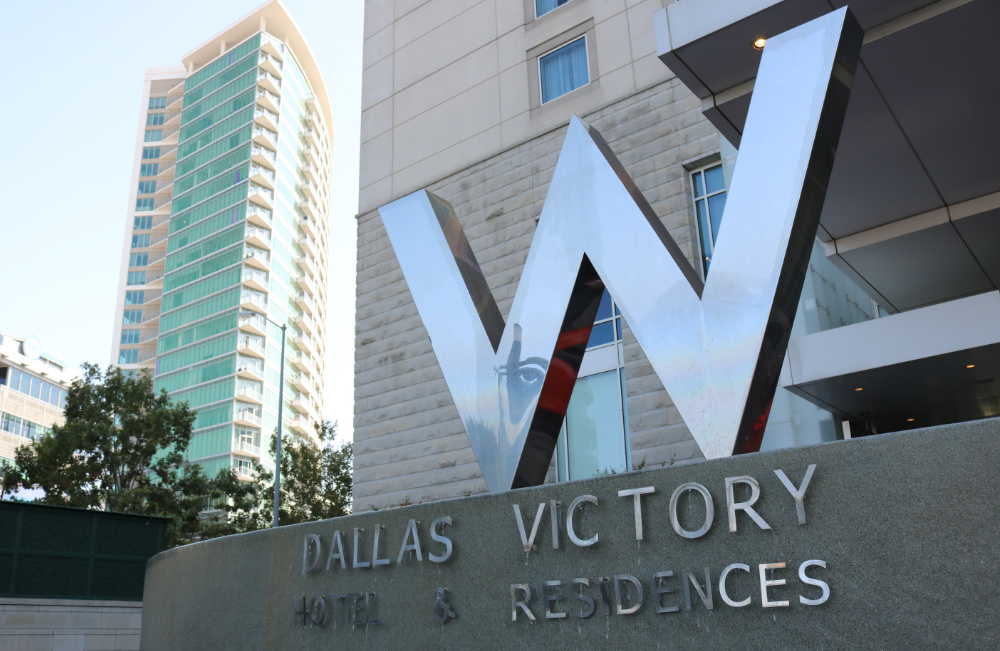 We stayed at the W Dallas Victory Hotel because it's centrally located to most attractions and has a convenient self-parking garage across the street for $24/night. There's also really cute murals on each level of the parking garage 🙂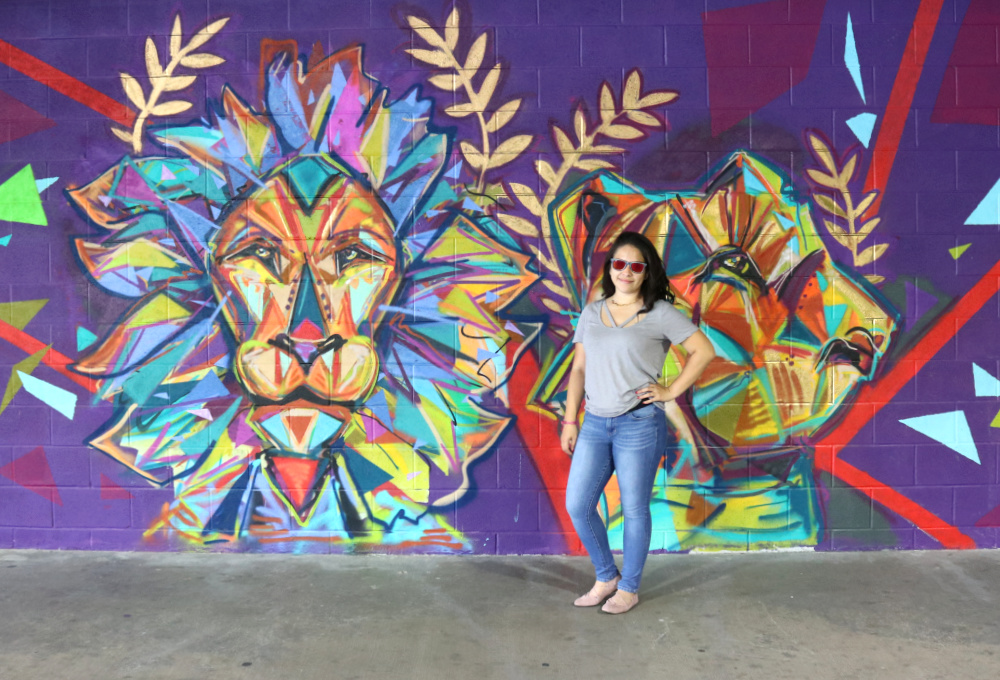 I used my SPG credit card to book our stay because it offers a points and cash discount. I used 18,000 points and paid $380 for a 3-night stay. You can earn 25,000 points if you sign up for the credit card and use it to make $3000 in purchases within the first 3 months.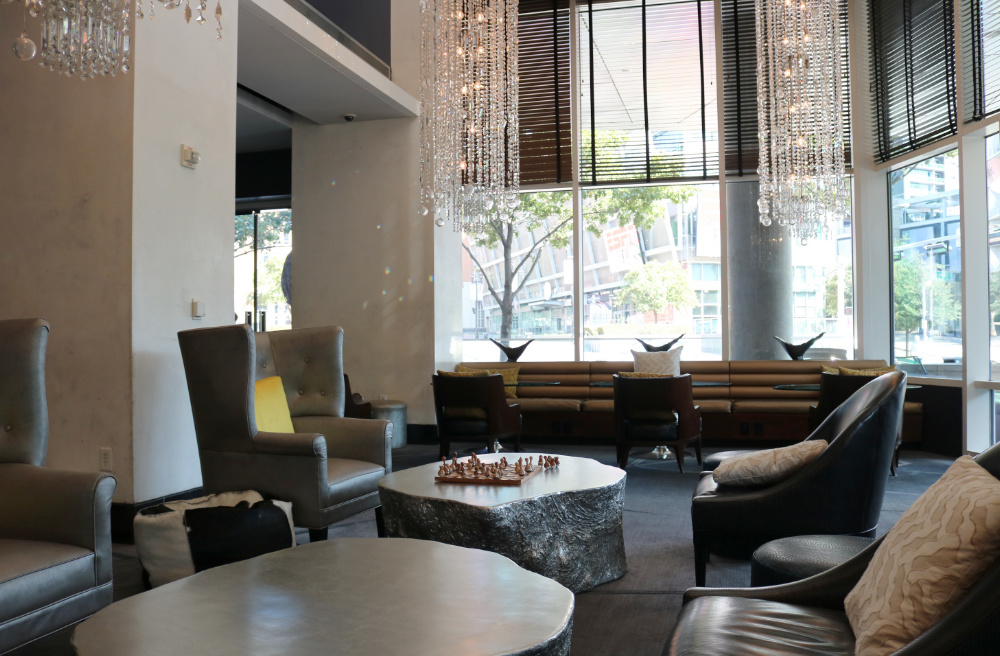 The hotel had a relaxing bar and lounge area, but we didn't spend much time there because our room was so spacious and comfortable.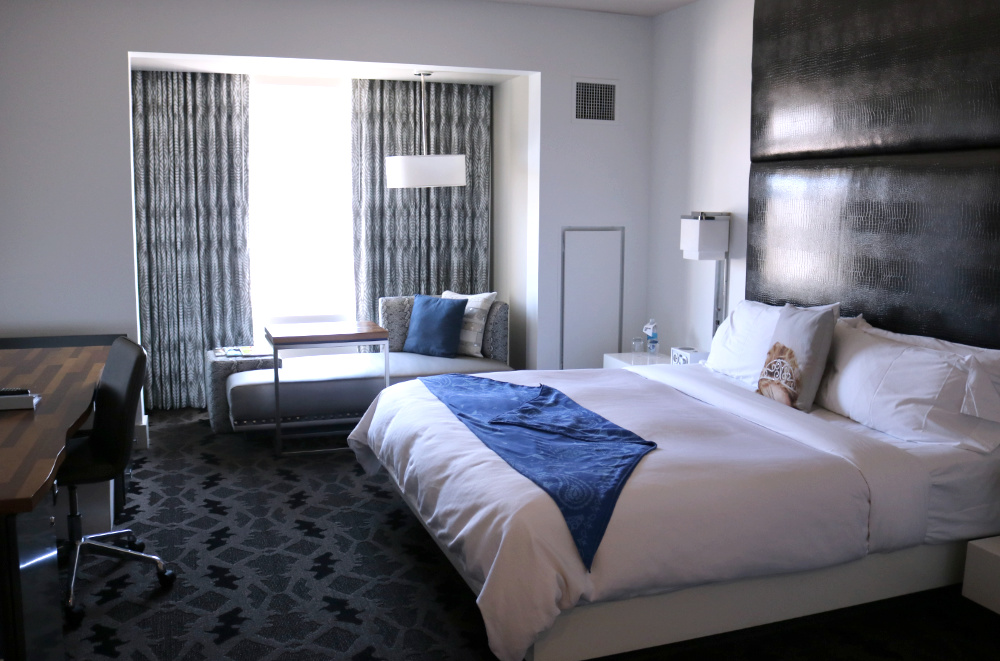 The bedroom was modern and had a stocked mini-fridge. The hotel courteously provides an itemized list of all the drinks and snacks available. It even includes some of the decor like pillows and blankets! My favorite part about the W Dallas Victory Hotel, though, was the city view from the balcony and infinity pool. They're located on the 16th and 17th floors.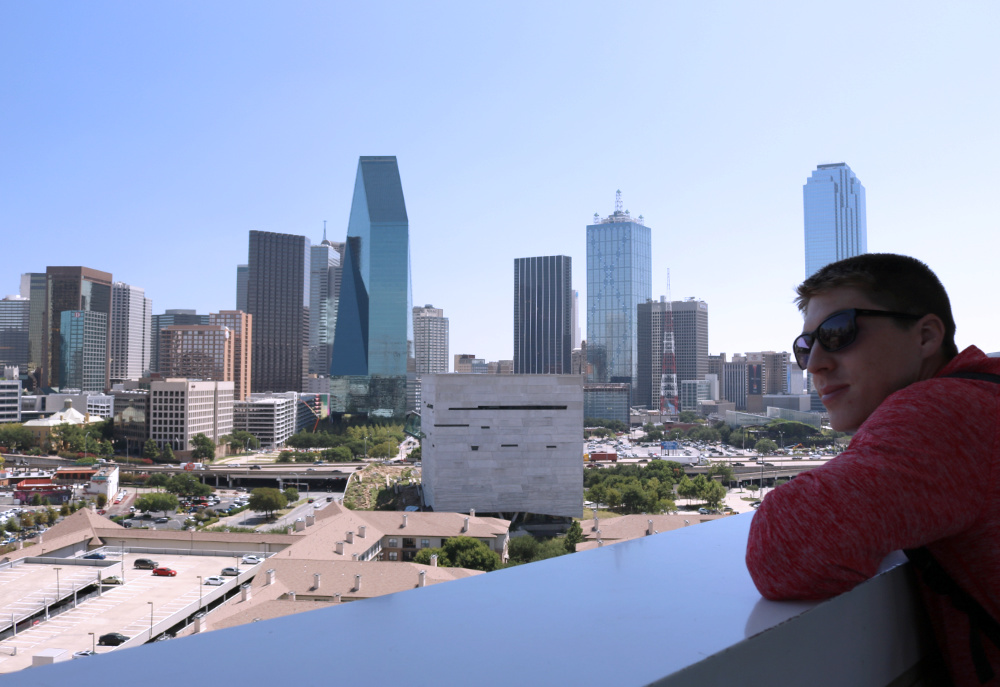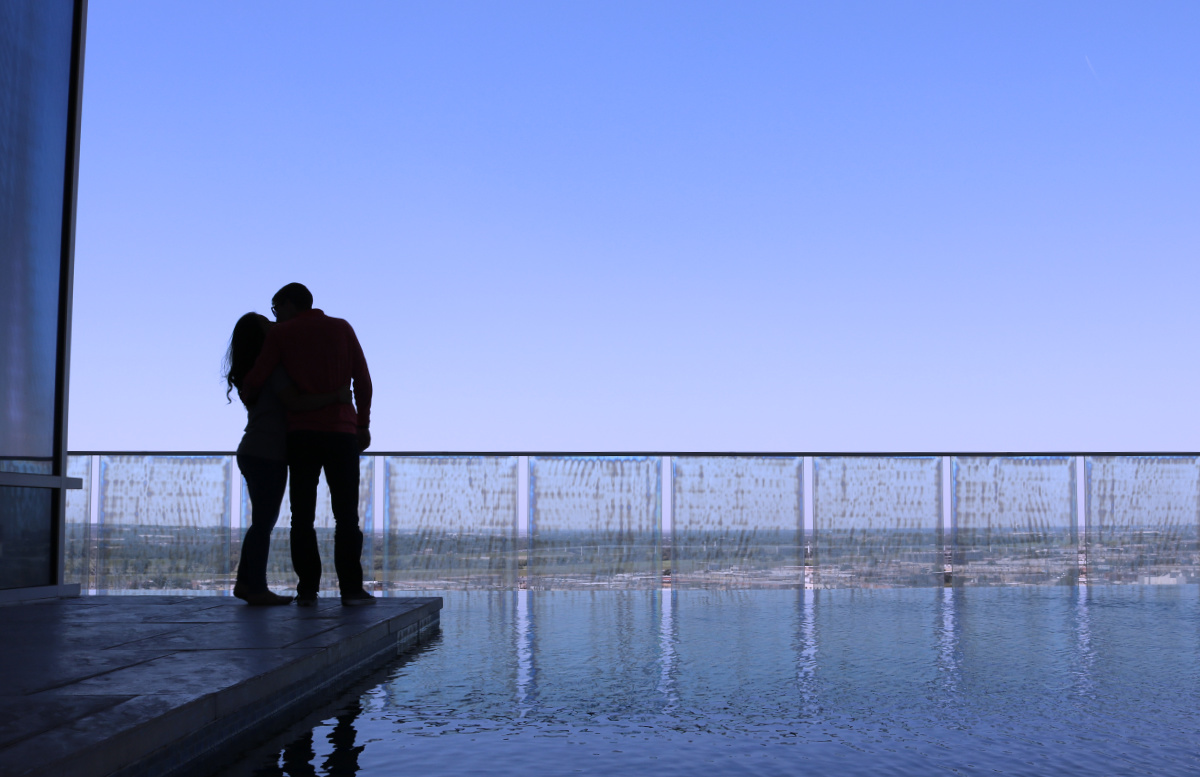 Places to Eat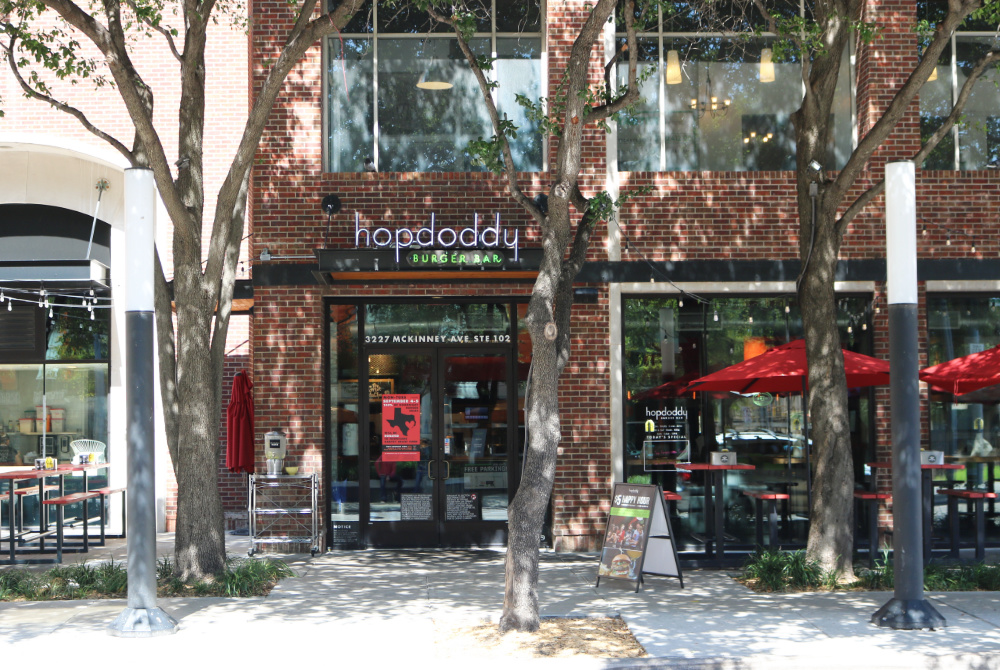 Kyle and I stopped to eat at Hopdoddy before we checked into our hotel. It's a great burger bar in Uptown with a decent selection of burgers, shakes, and alcoholic beverages. I recommend trying the parmesan truffle fries and a local beer or cider.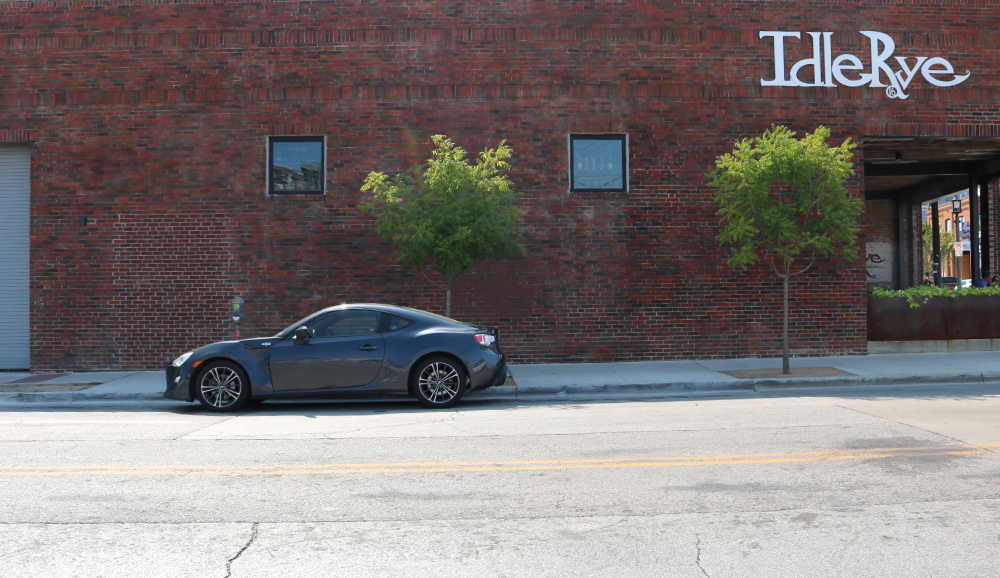 We ate brunch at Idle Rye while we were in Deep Ellum which is notorious for its artsy vibe. Numerous people recommended we walk around the area to see the murals. Kyle had the tendency to ask "but what does it mean?" whenever we stopped to take a picture.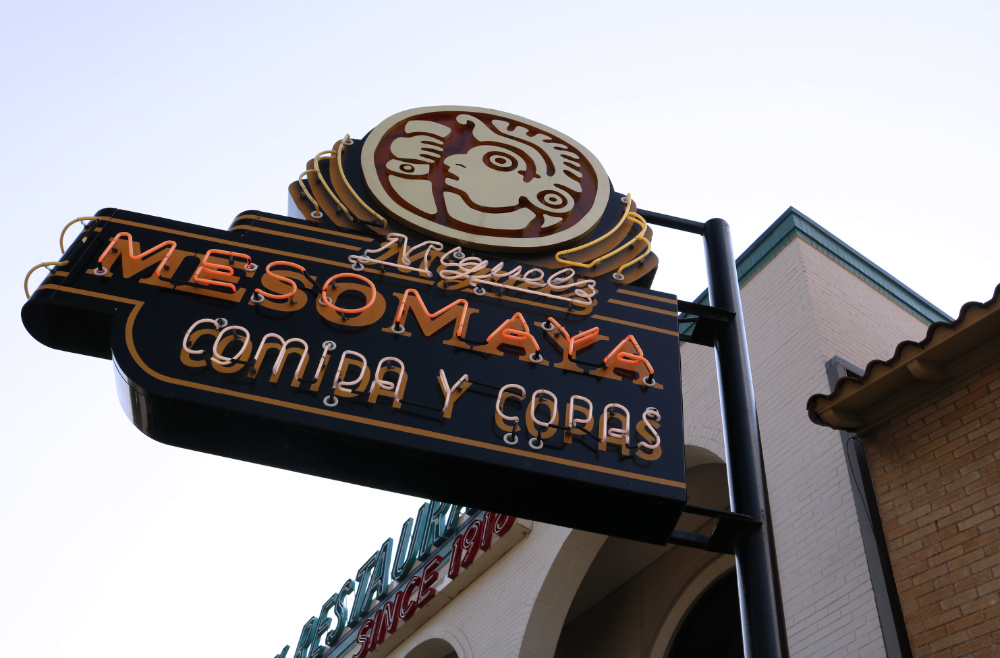 Mesomaya is probably the best authentic Mexican place I've been to outside of Chicago. I ordered the chile relleno which was amazing and Kyle had some tacos and a margarita.
Things To Do
As I mentioned earlier, if you're interested in visiting the top attractions Dallas has to offer, then buying the Dallas CityPass is the best way to go. You can save 41% at four attractions!
Dallas Arboretum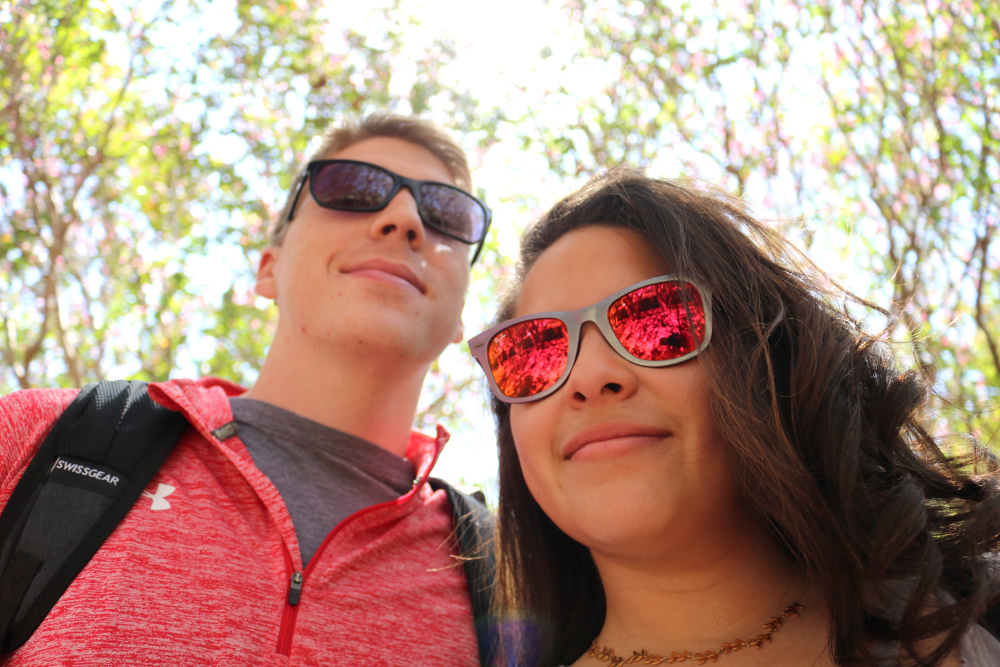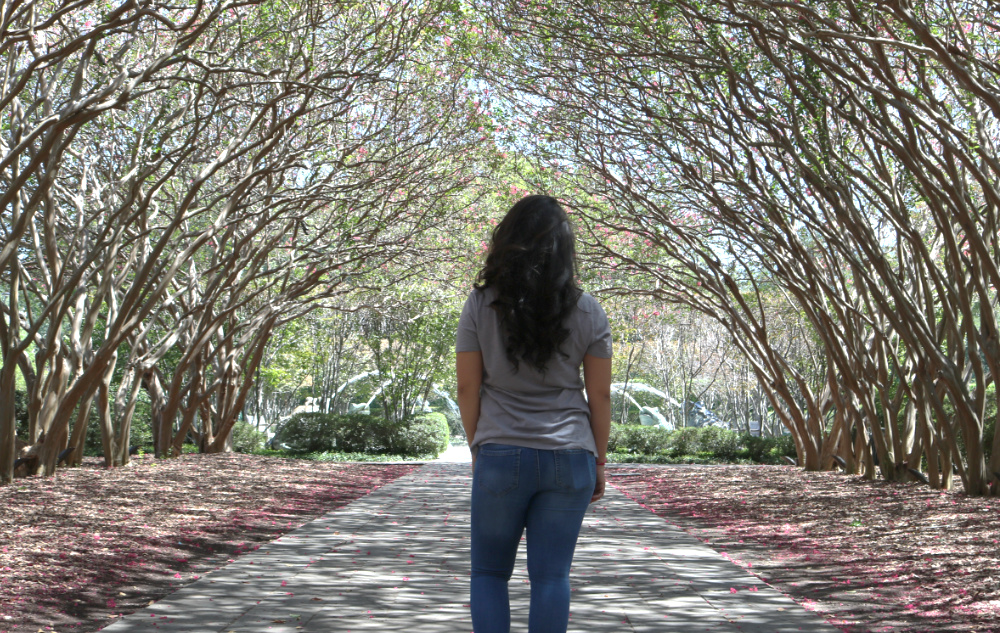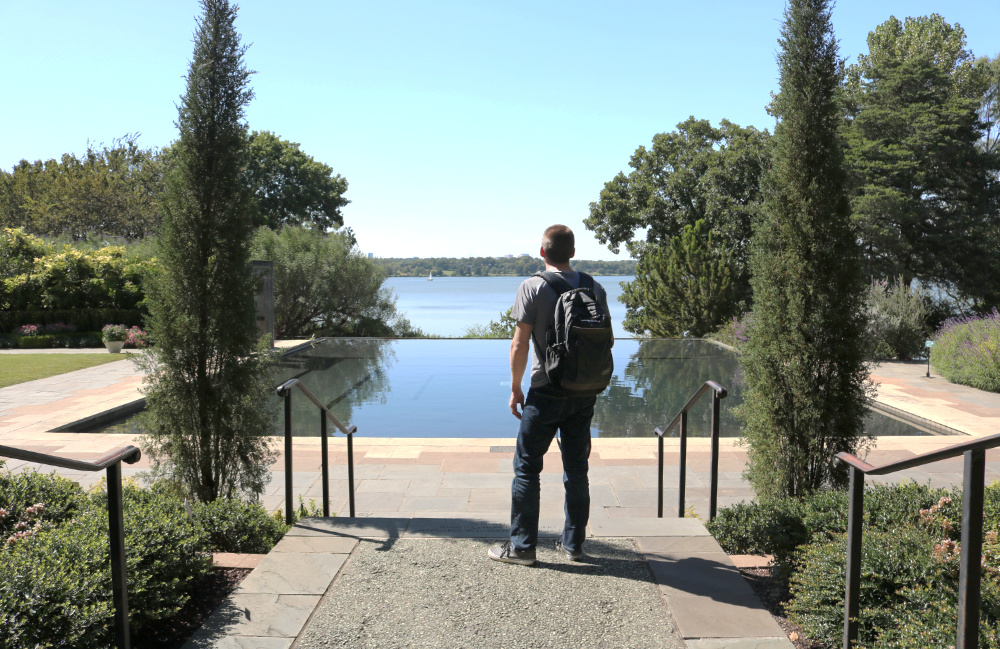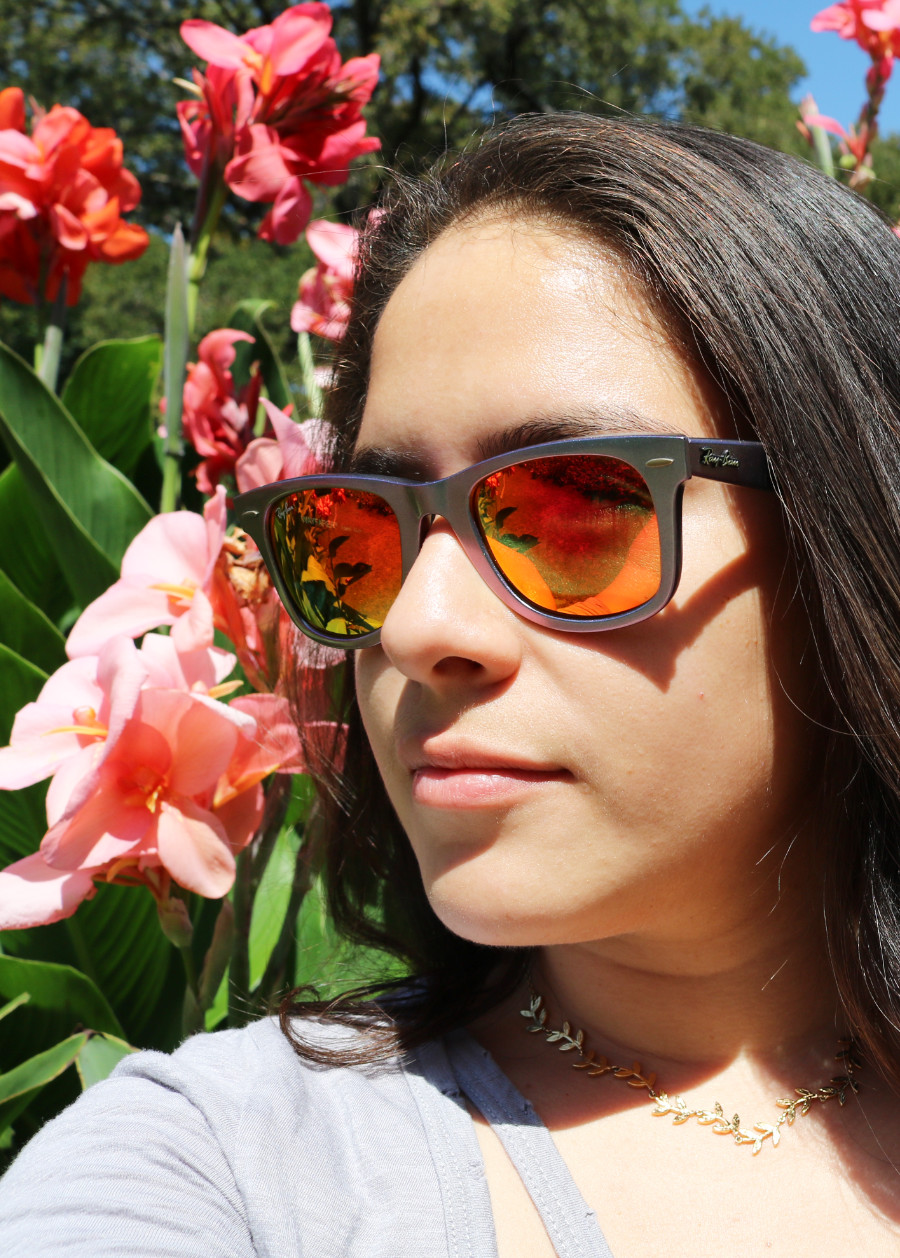 After checking into our hotel, we drove over to the Dallas Arboretum. It's a lot bigger than I anticipated and we ended up walking quite a bit. There were a lot of different flowers and some pretty sculptures and installations. PS – the Ray Bans I'm wearing are custom made online!
Perot Museum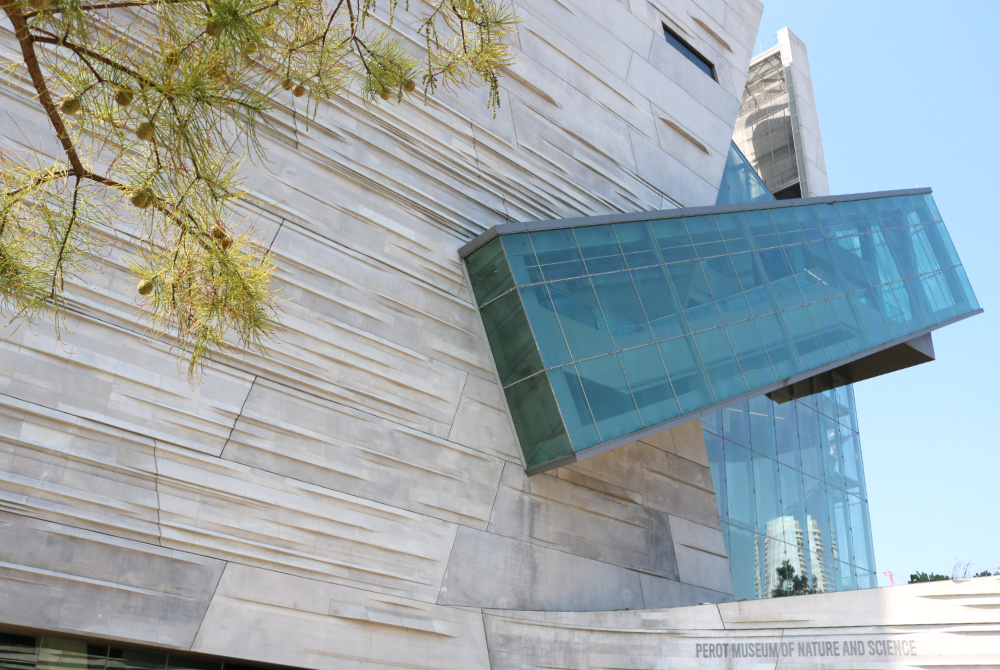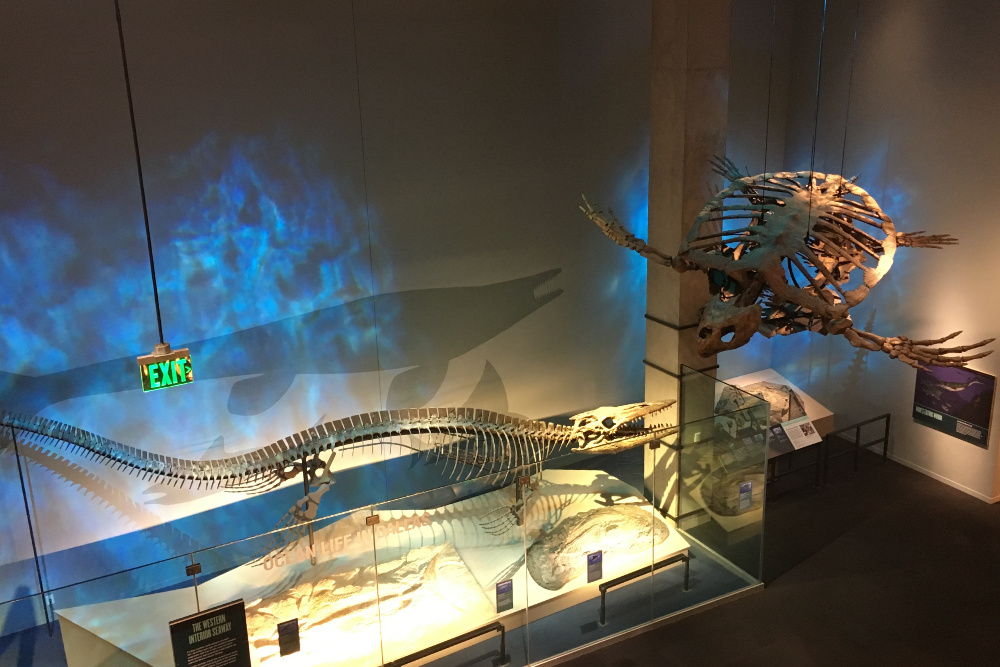 The Perot Museum of Nature and Science was our favorite place, but that's probably because we're both science nerds. There's four floors and I recommend spending at least an hour on each one. I really enjoyed the gemstone gallery, but Kyle really liked the interactive things like the earthquake simulator.
Historic District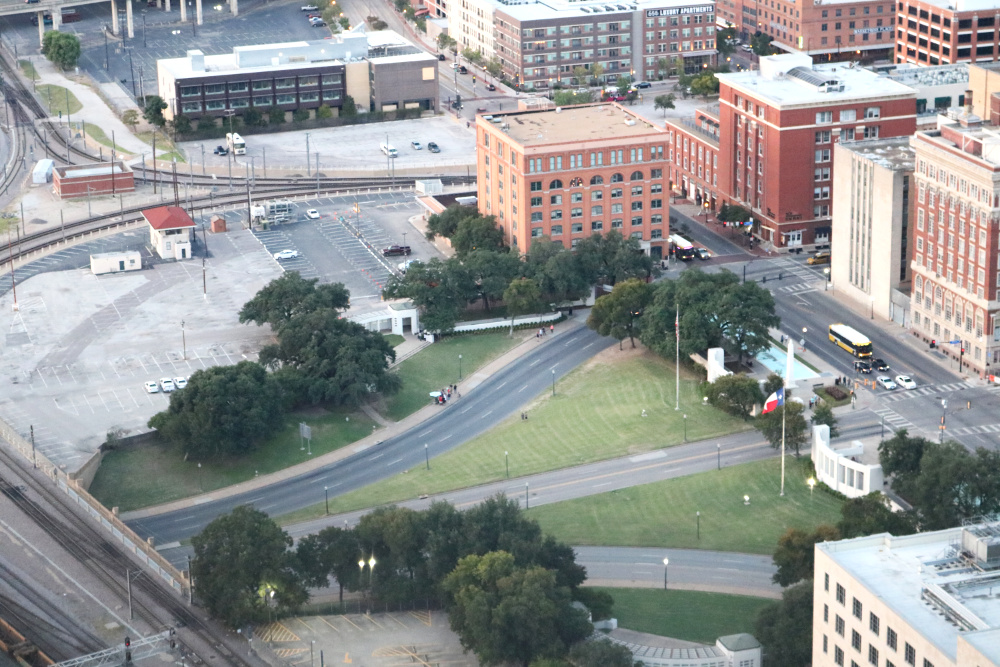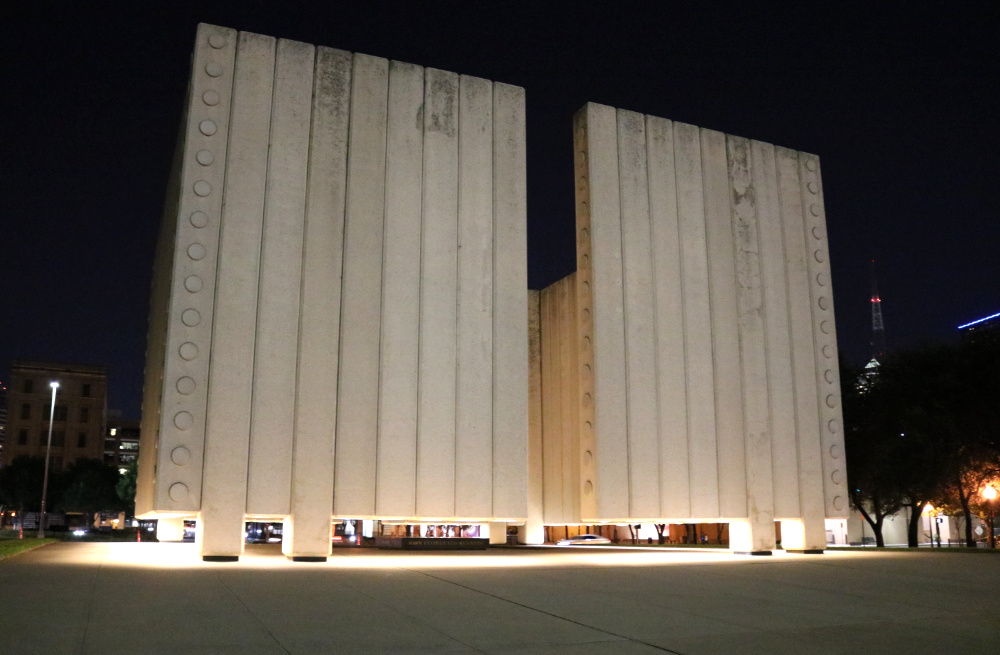 We spent a few hours walking around the historic district one night. I'm not a history buff but it was exciting to walk through Dealey Plaza and see where the assassination occurred. You can see where the two shots hit John F. Kennedy because the locations are marked with a giant white X on the street. We also saw the John F. Kennedy Memorial, Sixth Floor Museum, and Holocaust Museum.
Dallas Zoo
I love animals, but the main reason we opted to visit the Dallas Zoo is because Kyle's sister worked at Omaha's Henry Doorly Zoo and we were scouting it out for her. The best part of the zoo is that you can actually pet the giraffes! You can feed them for $5 which entices them to get close to you, but we decided to stand next to people who had purchased food and reap the reward.
Reunion Tower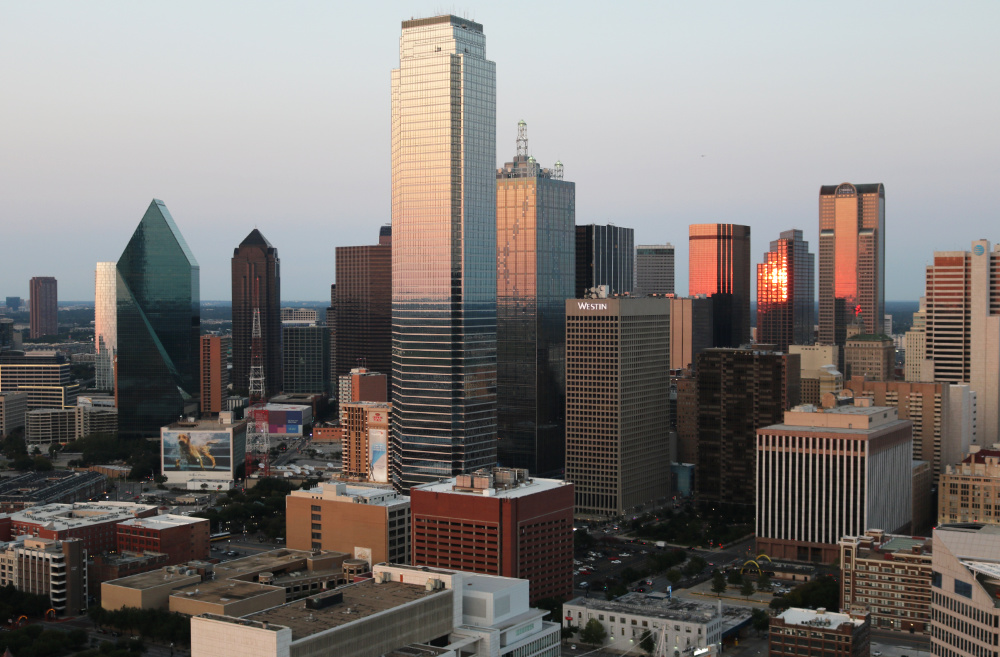 I love having a bird's eye view of the city, so visiting the Reunion Tower Geo-Deck was a no-brainer. I specifically planned for us to arrive 30 minutes before sunset so we could enjoy both daytime and nighttime views.
What's Next
We enjoyed our little weekend getaway, but our next vacation is going to be epic. We're spending an entire week in St. Lucia and are so excited to share our trip with you! Stay tuned for our next adventure! Please let me know if you have any questions about planning a vacation or using rewards points for travel. I'd love to help as much as I can!