I love candles. There's literally a candle in every single room in my house because it feels cozy when I light them. However, there's always a little bit of wax left at the bottom of the jar after the wick has burned away. I decided to reuse the wax and create new candles with it! It only takes a few minutes and the process makes your home smell wonderful 🙂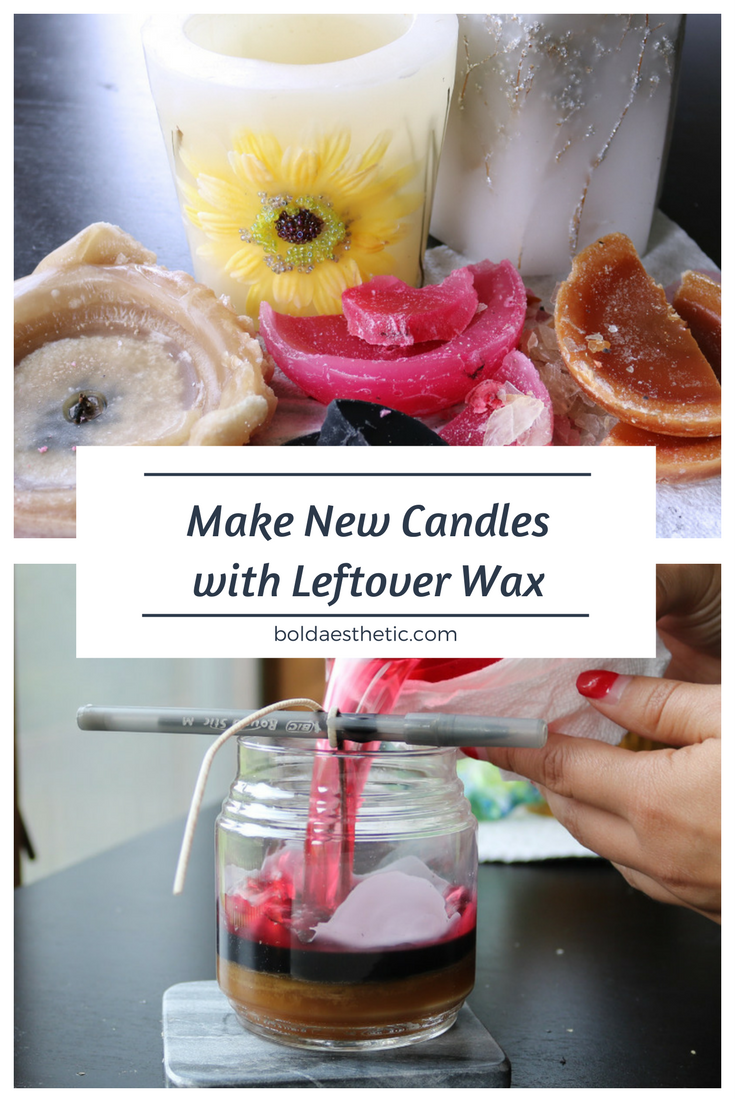 This post contains affiliate links. I earn a small commission for each purchase made through one of my links. Rest assured! I only share links to products and services I use and love. Thanks for supporting Bold Aesthetic!
Materials Needed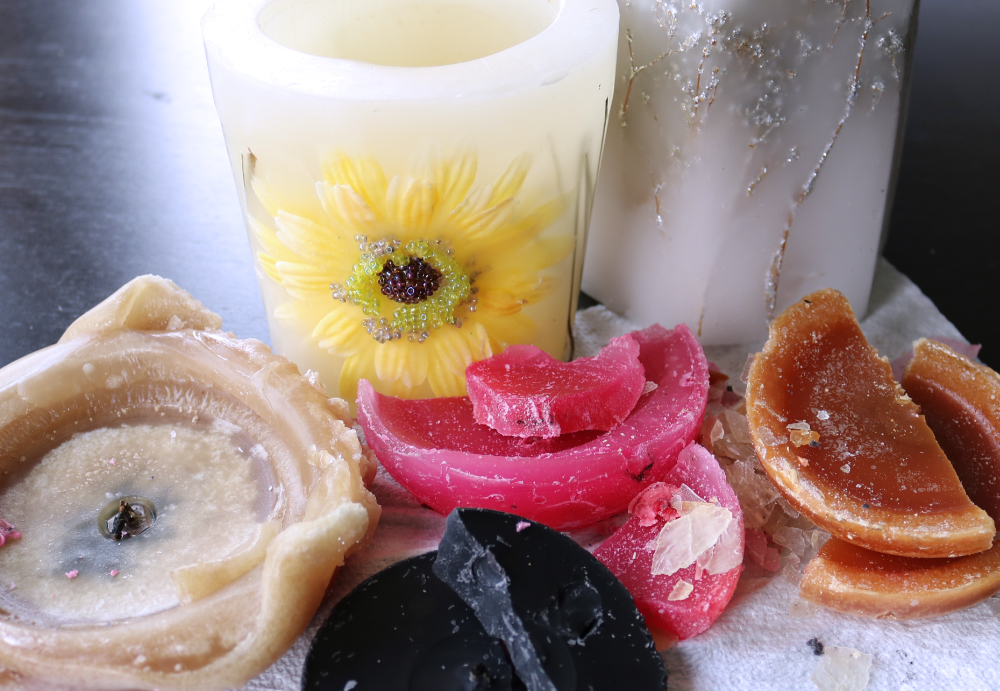 How to Reuse Candle Wax
Before you begin melting the leftover wax, prepare the container you will use for your new candle. I cleaned out an old Yankee Candle glass jar to use, but you can use a mason jar or a tin container large enough to hold the amount of wax you will be using.
Start with glueing the wick to the bottom of the container.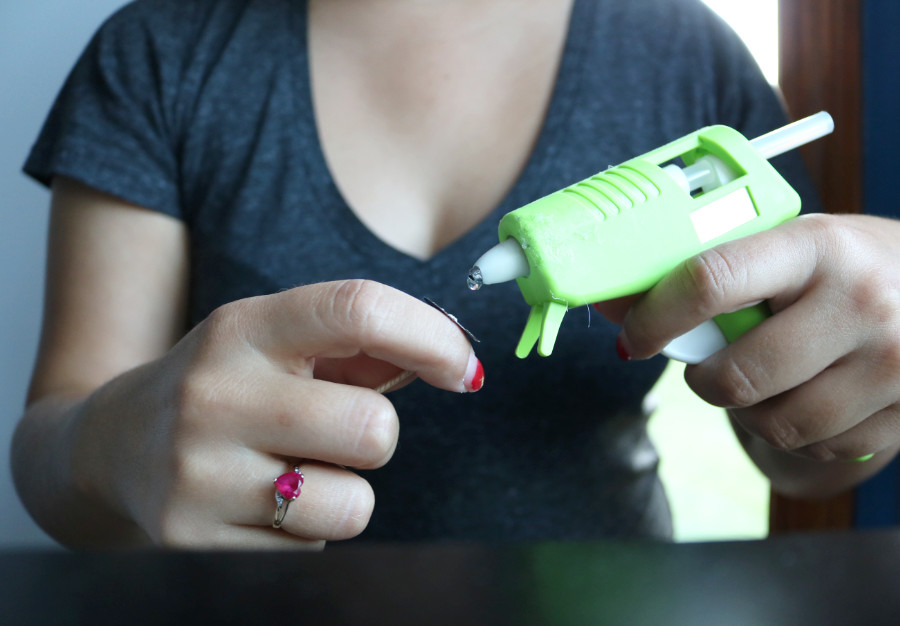 Use a pen to firmly press down on the metal base.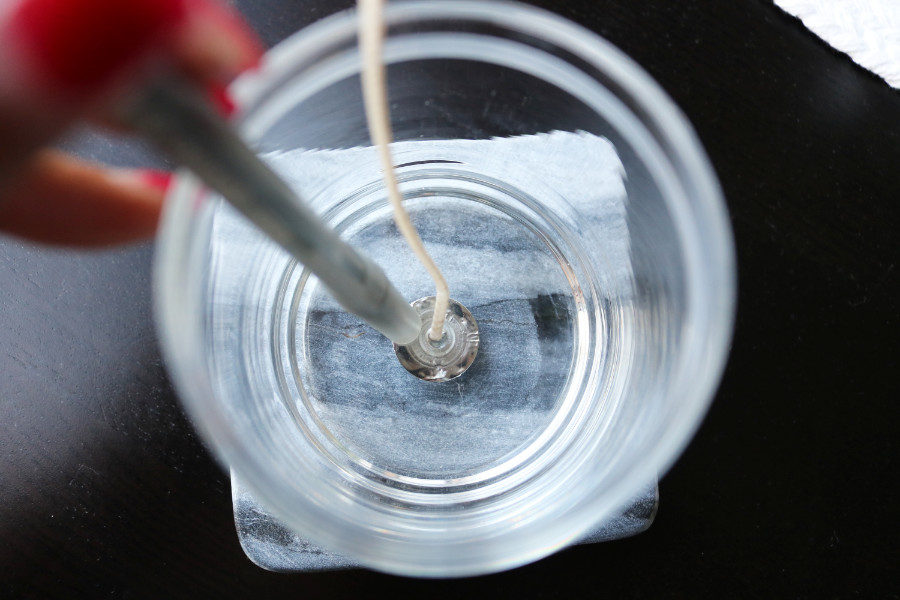 Then use the pen to wrap the excess wick vertically centered over the metal base. This will allow for an even burn while the candle is lit.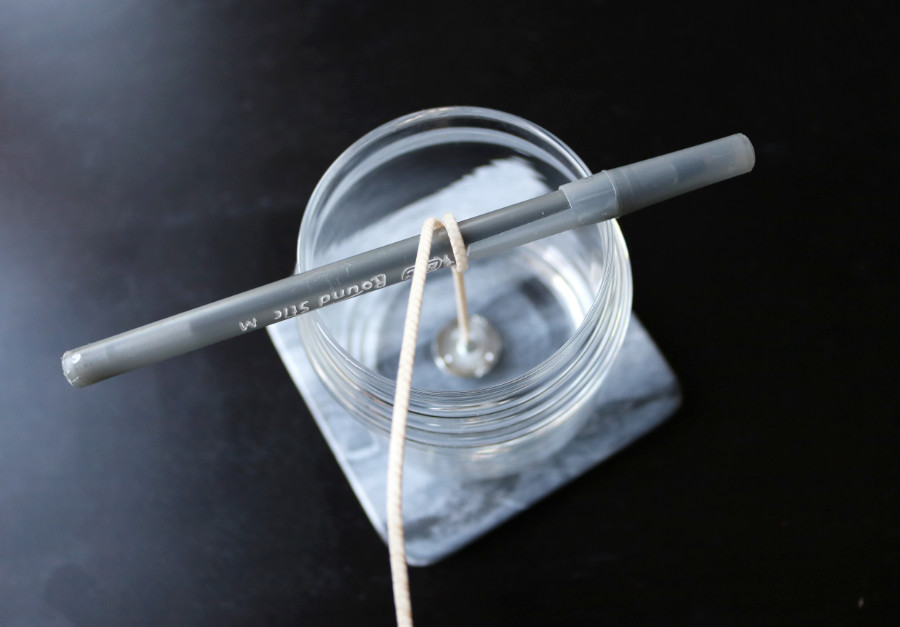 Once your container is ready, you can begin to melt the wax. Break up the wax scraps into smaller pieces and place into a glass or steel container.
Then place the container of wax scraps into a pot of water set to medium heat on the stove. Use a wooden stick to occasionally stir the wax until it is completely melted.
Carefully pour the hot wax into your container.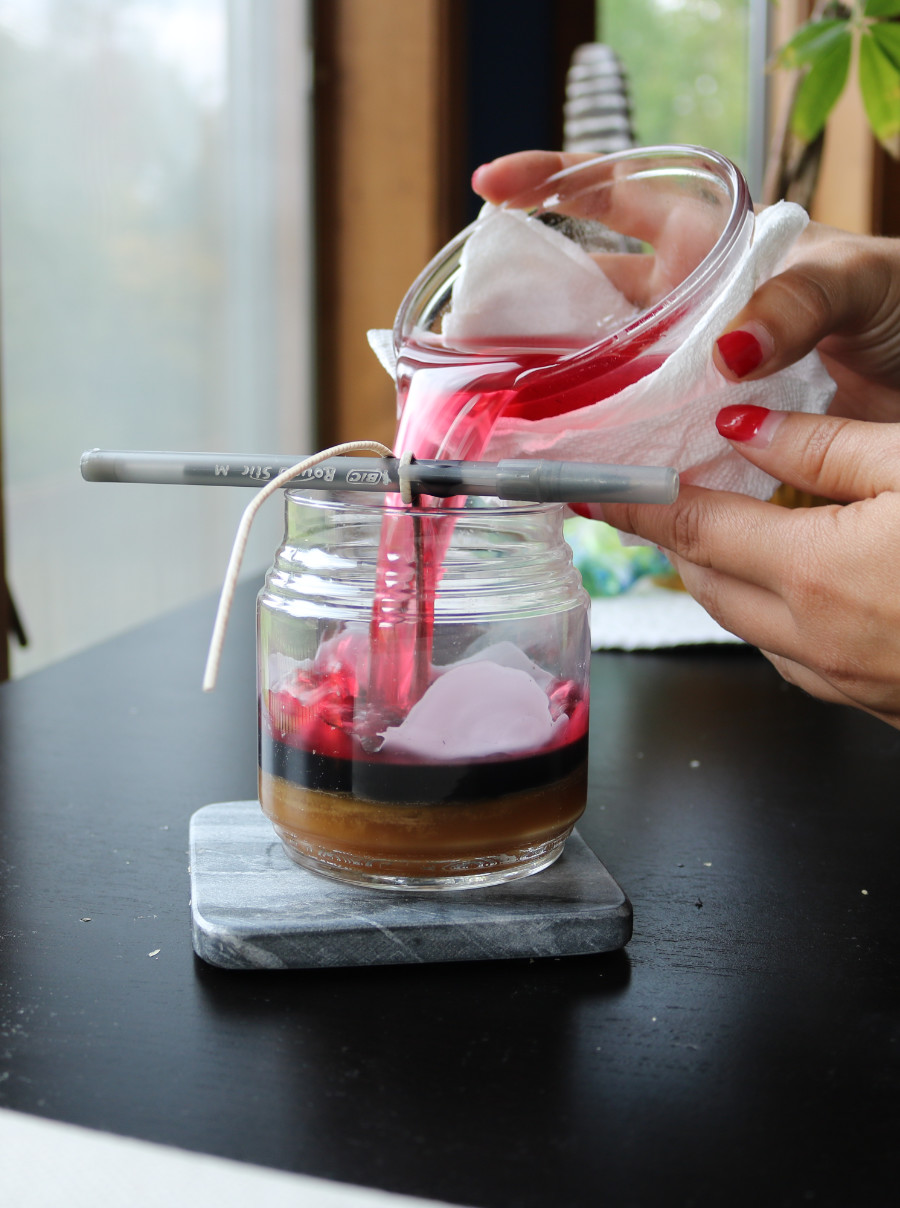 Let the wax harden and trim down the candlewick. Congratulations! You have yourself a new candle!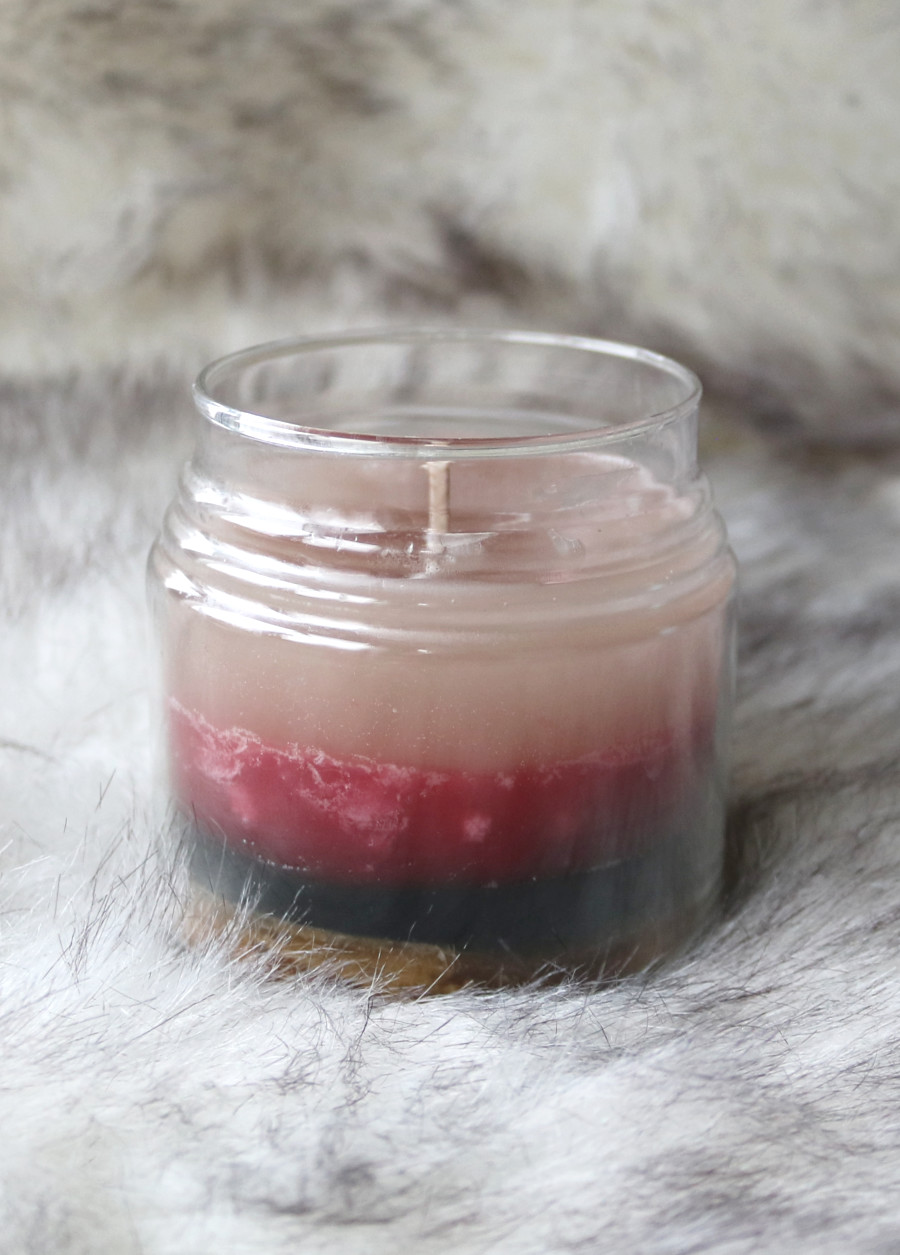 Let me know how your candles turned out! If you want to use different colors like I did in this example, I recommend letting the wax cool for at least an hour before adding the next layer. The wax cools from the outside inward which causes the candle to create a valley towards the wick.