It's officially spooky-month and I'm excited for all the Halloween themed things! Unfortunately, celebrating Halloween this year will look a little different because of COVID-19, but that doesn't have to bring you down. Why not splurge on some new goodies for your furbabies? The toys can double as home decor if your dog leaves them strewn across the house like mine!
Halloween Dog Treats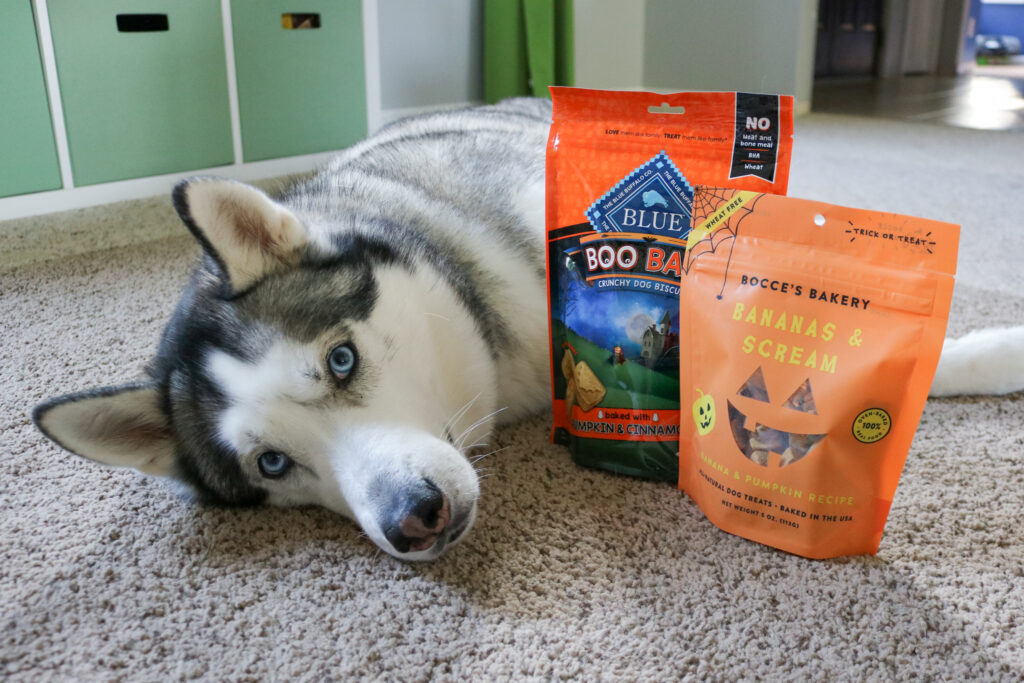 I feed my dogs snacks from Bocce's Bakery because they use all natural ingredients with no preservatives. The Halloween themed Bananas & Scream treats are made with oat flour, bananas, pumpkin, and carob (a chocolate substitute which is completely safe for dogs). Blue Buffalo Boo Bars are also a great choice!
Toys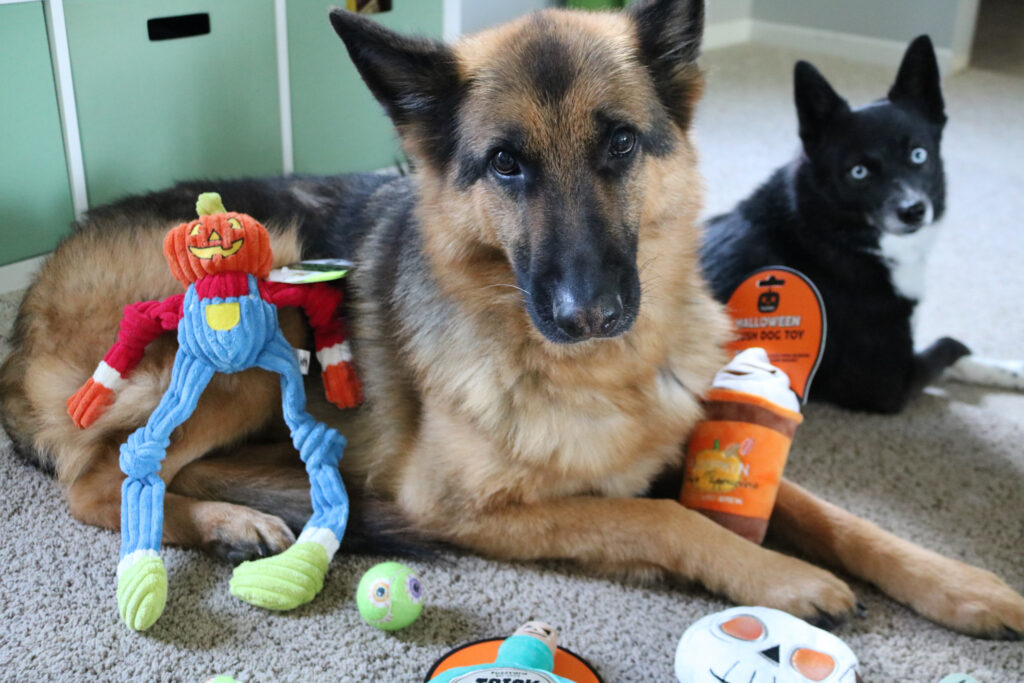 Decorating for Halloween is easy when your dogs leave Halloween dog toys laying around the house! Each of our dogs happen to enjoy different types of toys. Kane loves playing tug, so the pumpkin scarecrow was perfect for him. Kiwi can play fetch all day with any toys, but I liked the small tennis balls with eyeballs on them. Luna destroys basically any toys we get, so we get her the durable stuffed toys from BarkBox. Shop at TJ Maxx or Marshalls for bargain buys!
Costumes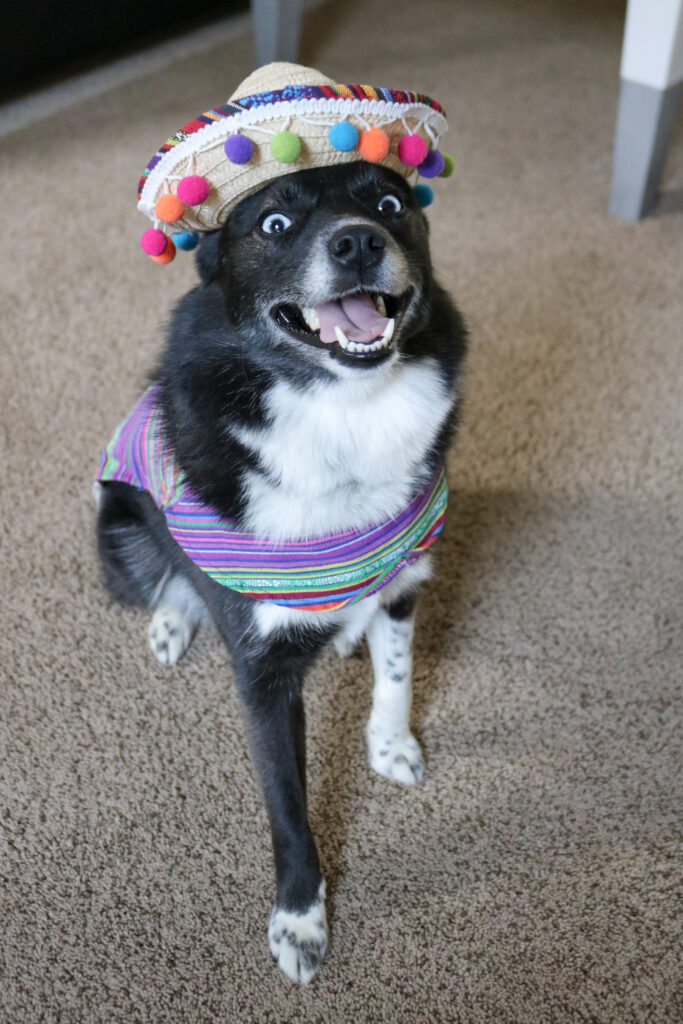 Convincing your dog to wear a costume is tricky. Even Luna didn't keep her little sombrero on for more than a few minutes, but I think the photo opportunity was worth the struggle. Make sure you buy the correct size for your dog because something too small may restrict their movements and cause pain.