I was using shadow boxes to display mementos I collected from everywhere I traveled, but there are so many things that you really can't see much of anything. Luckily, I found this cool website that sells customized push pin travel maps! It's basically a map stretched over cork board and framed. Simple enough that they even offer a cheap DIY version! But I'm lazy. So I opted for the Earth Tone World Map with a black frame. Now I can showcase my travels in an aesthetically pleasing way for everyone to enjoy!
My Push Pin Travel Map
The owners of Push Pin Travel Maps are incredibly easy to work with. I submitted my order online with a special request for different colored push pins in the included "push pin mix" and received a response within 24 hours. They couldn't honor my request, but they offered an alternative which was great. Three days later, I received my map! I quickly opened my package and hung the map in my living room.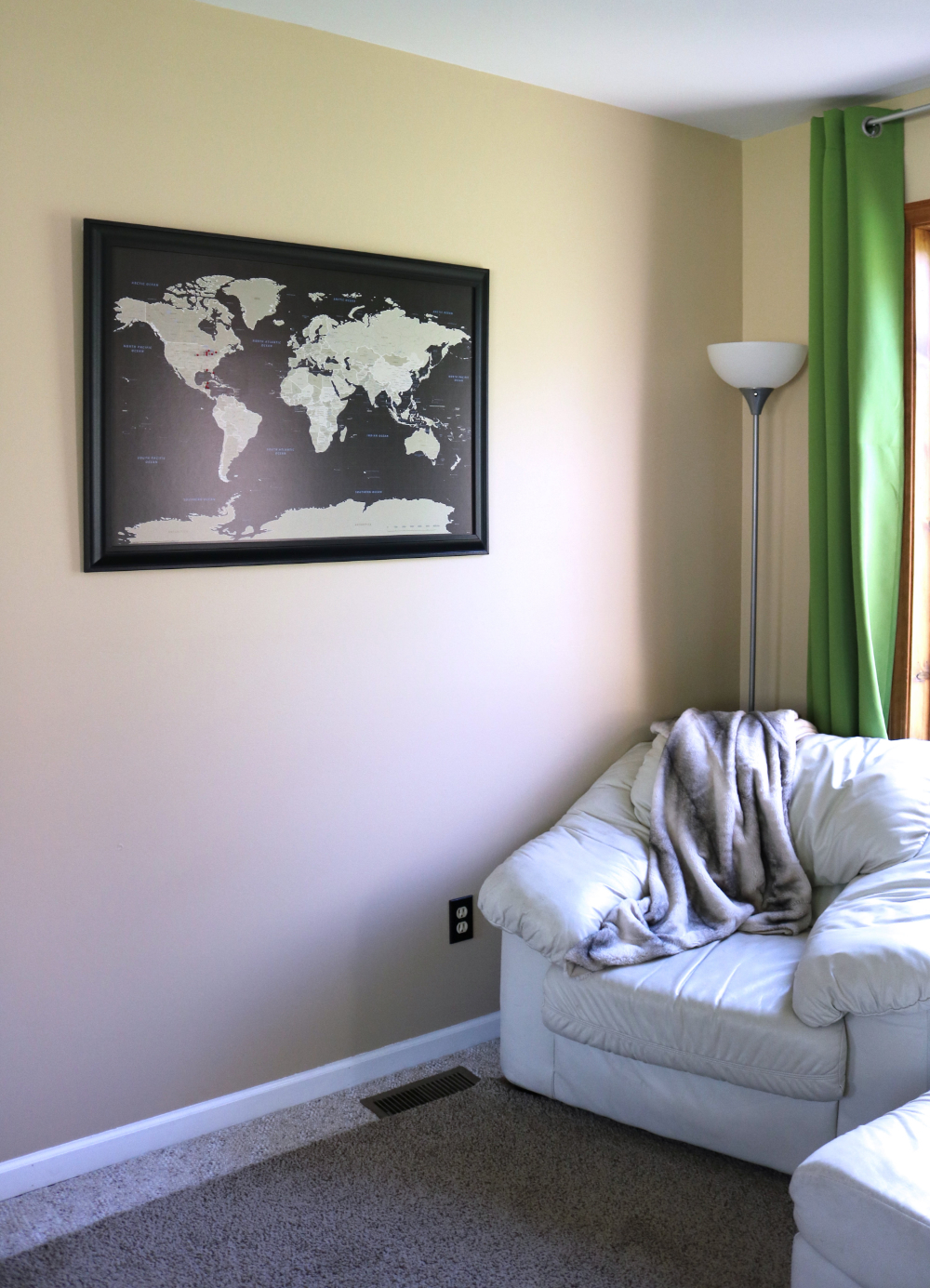 The packaging was great so my push pin travel map arrived in mint condition. The frame does come with two D-ring hangers installed with a wire strung between them. All you need to hang the frame is a hammer and nails (and an anchor if you're not nailing into a stud).
There are many map designs to choose from in addition to the earth tone world map. You can even select a United States map if you don't plan on traveling abroad often. I was considering getting a U.S. map because the majority of my traveling has been within the states. I'd be able to be more specific with my travels since there would be more room.
My Travels
I love seeing my world map everyday. It's a reminder of where I've been and of all the places I've yet to visit. Yes, the map makes me want to travel more, but I'm more conscious of choosing places I've never seen than just visiting the familiar. *cough* Chicago *cough cough* And I suppose spending money on experiences is better than spending money on possessions.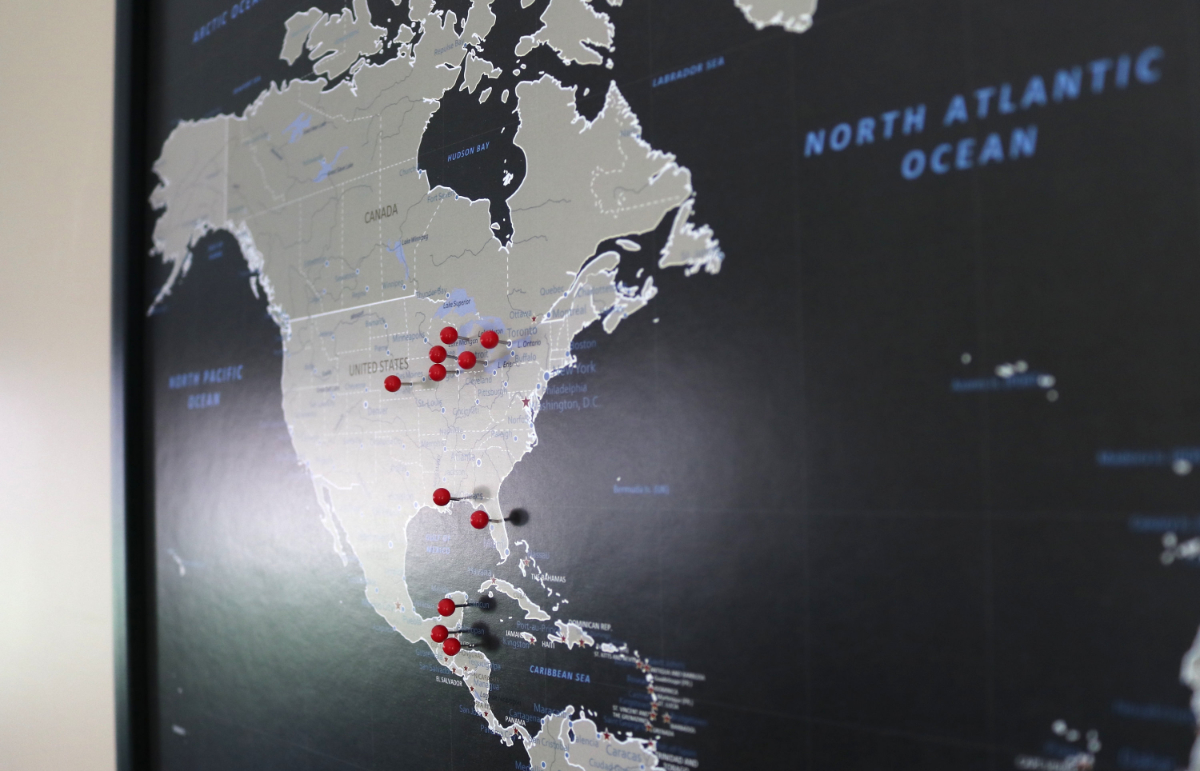 My latest push pin addition is Dallas, Texas. I visited for a short weekend and it was beautiful.
How do you display your memories? I'd love to hear about your own creative projects!