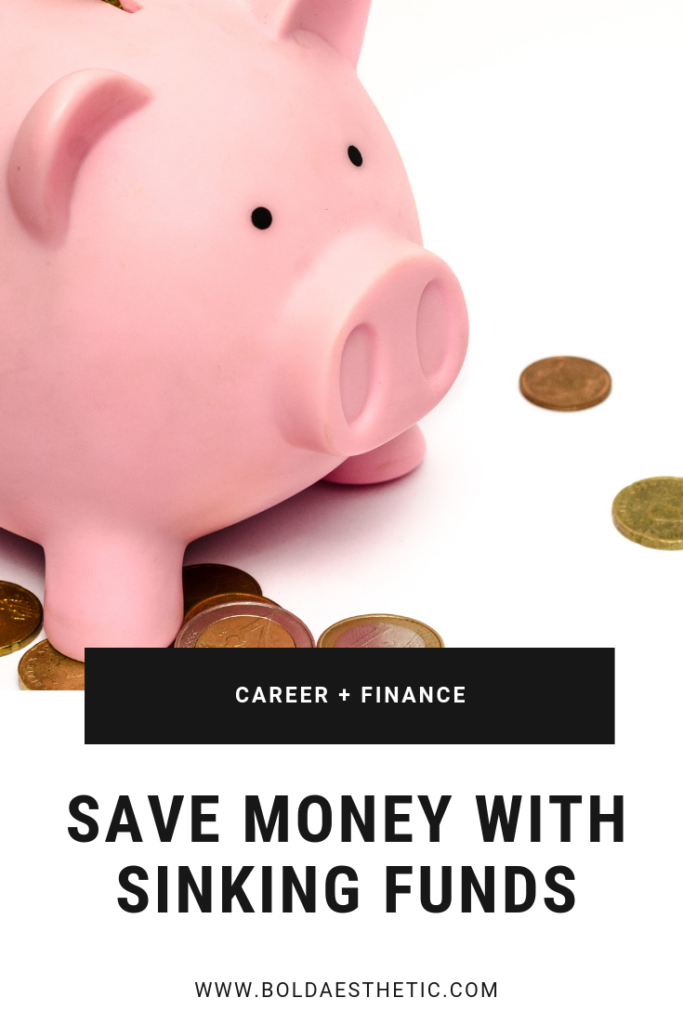 What is a Sinking Fund?
A sinking fund is a calculated way of saving money for a planned future expense. A specific amount of money is set aside every month in order to avoid a large one-time withdrawal.
Why Do I Need Sinking Funds?
It can be difficult to save money in a consumerist society, but sinking funds can make it easier. Sinking funds are savings accounts which are set up to automatically transfer money from your checking account so you're less likely to spend money because it's not readily available.
Sinking funds help you:
Plan for a big project like a kitchen remodel
Splurge guilt-free on that Louis Vuitton handbag
Expect the unexpected via an Emergency Fund
Save money on car insurance
Examples of Sinking Funds
Let's say you and your significant other want to go on a Caribbean cruise. Instead of paying $1500 upfront, you can set up a sinking fund that will automatically transfer $50/week from your checking account into a savings account. You'll have all the money you need in eight months and it won't feel like a big expense because you consciously saved for it.
Sinking Funds I Have
Sinking funds are the best way to save money for planned expenses. I have five sinking funds set up right now and they each have a specific purpose:
Emergency (medical, car repair, etc.) ~ 6 months of expenses
Car insurance paid every six months ~ $800
Annual family vacation ~ $1500
Annual supply of contact lenses ~ $600
Automotive (scheduled maintenance and tire replacement) ~ $1000
But I've also had sinking funds set up for things I didn't need but really wanted like a:
Other Financial Advice
Setting up a sinking fund is just the beginning of organizing your finances. If you want to learn more, then you'll have to spend some time figuring out techniques and strategies that work for you. Becoming financially free takes effort and self-discipline, but I promise it's worth it.
Let me know if you have any questions on personal finance!