The motorcycle jacket my Stitch Fix stylist sent me last month still gives me all the heart eyes! It's been warm enough to wear to work a few times, but I'm so excited to wear it daily once spring arrives. I decided to ask Caroline for more items to wear with it since I'll be putting away all my winter wear.
This post contains affiliate links. I earn a small commission (at no extra cost to you) for each purchase made through one of my links. Rest assured! I only share links to products and services I use and love. Thank you for supporting Bold Aesthetic!
Stitch Fix Review #21
My personal Stitch Fix stylist, Caroline, knows what I like because I always make sure to give her detailed feedback on EVERYTHING she sends me. I trust that she'll send great styles that I can incorporate with other things I already have in my wardrobe. She even calls out items I've kept from previous Fixes in her personal note! If you're interested in having Caroline style you, please don't hesitate to request her for your next Fix! Now let's take a look at what she sent…
41 Hawthorn Dress & Urban Expressions Tote

I really like the contrast between the pastel pink flowers and navy blue background because it makes the colors POP! The buttons are the same shade of blue, but they have a gold rim which adds a bit of sparkle. I paired the dress with the TOMS Desert Wedge Booties and Marc New York faux leather jacket from my last Stitch Fix. It's a cute outfit for date night, but I think I'll wear it for my next ladies' night out. P.S. – You can unroll the sleeves!
SHOP THE LOOK
Daniel Rainn Blouse & Kut from the Kloth Jeans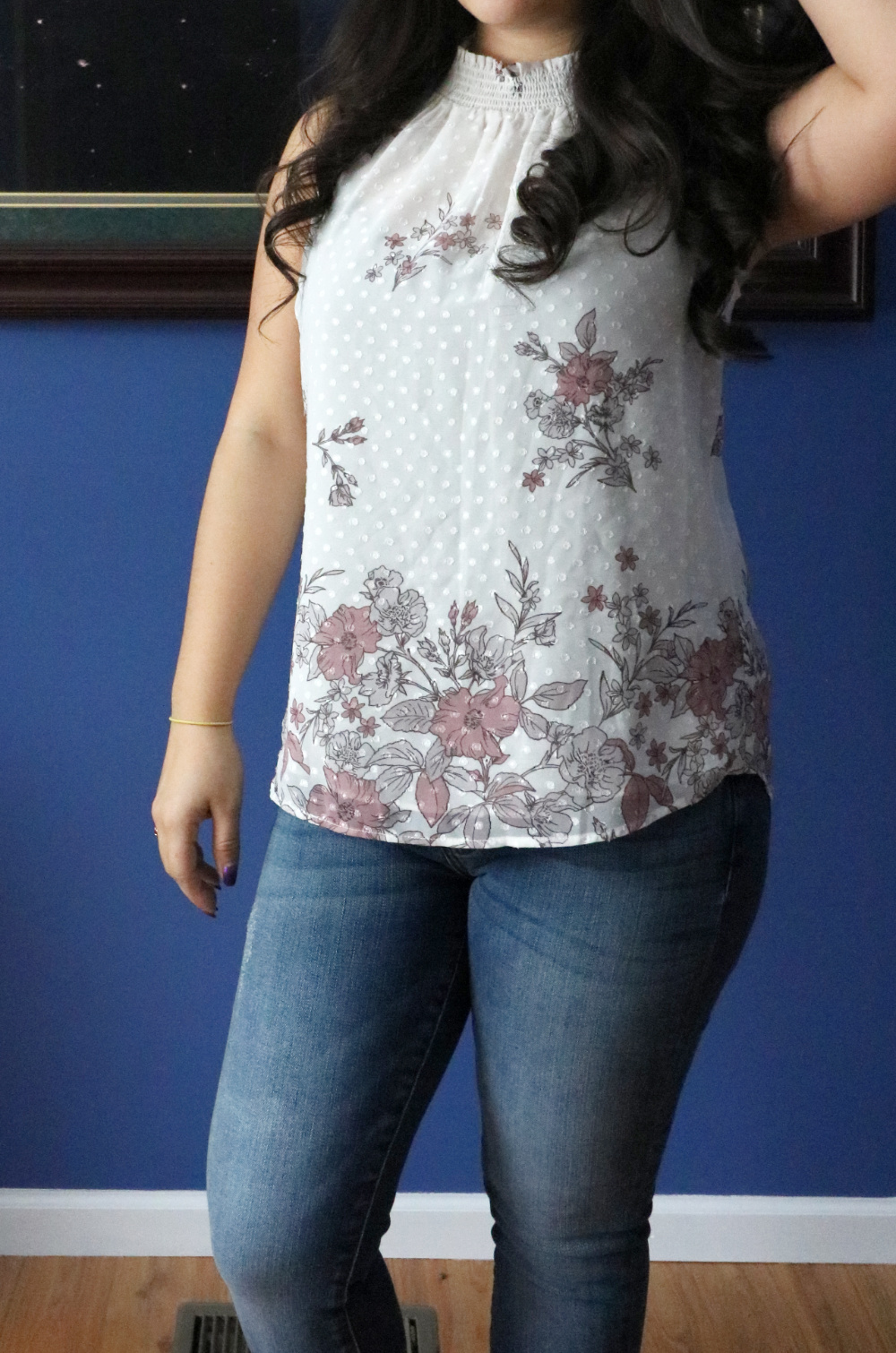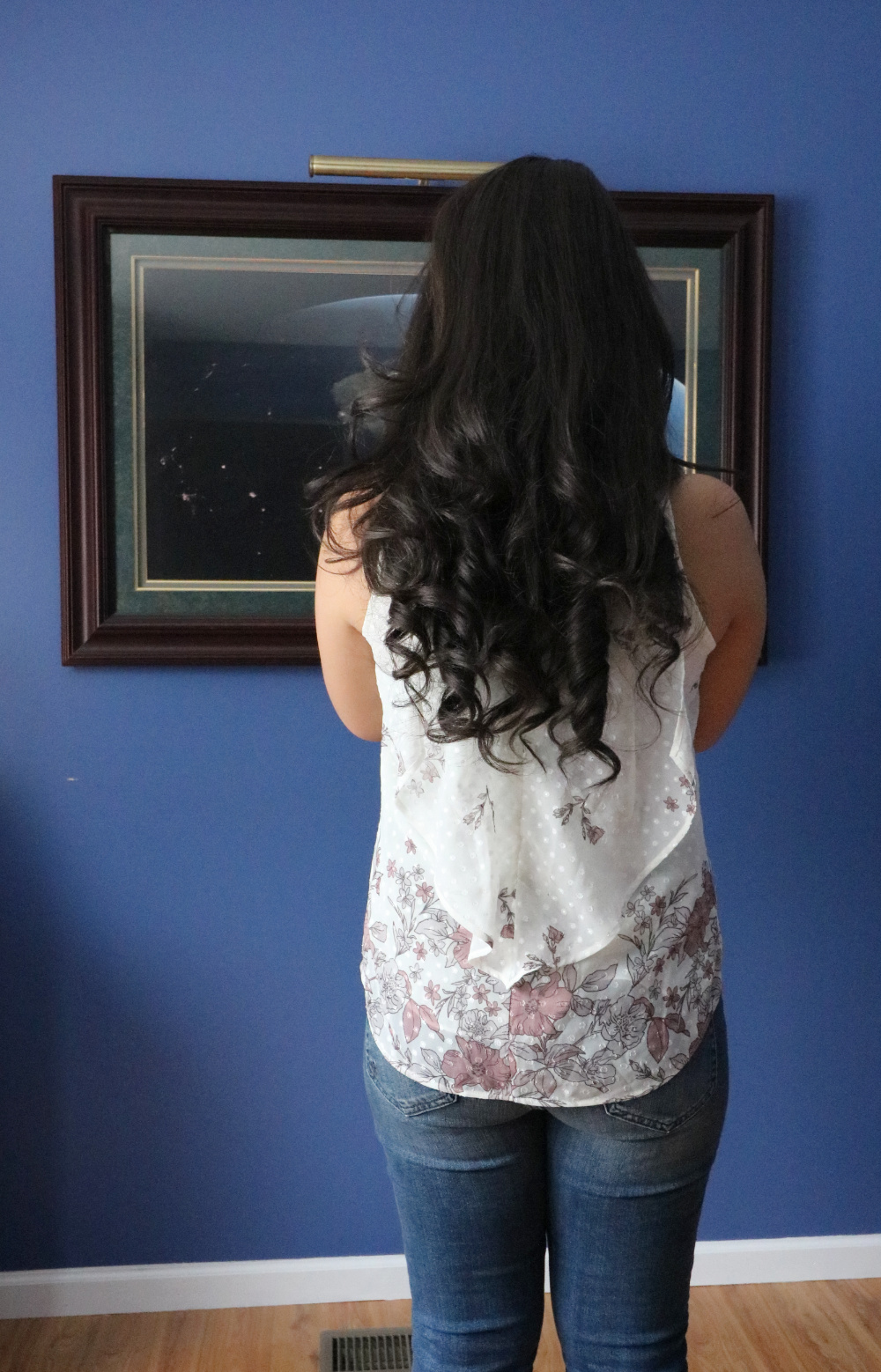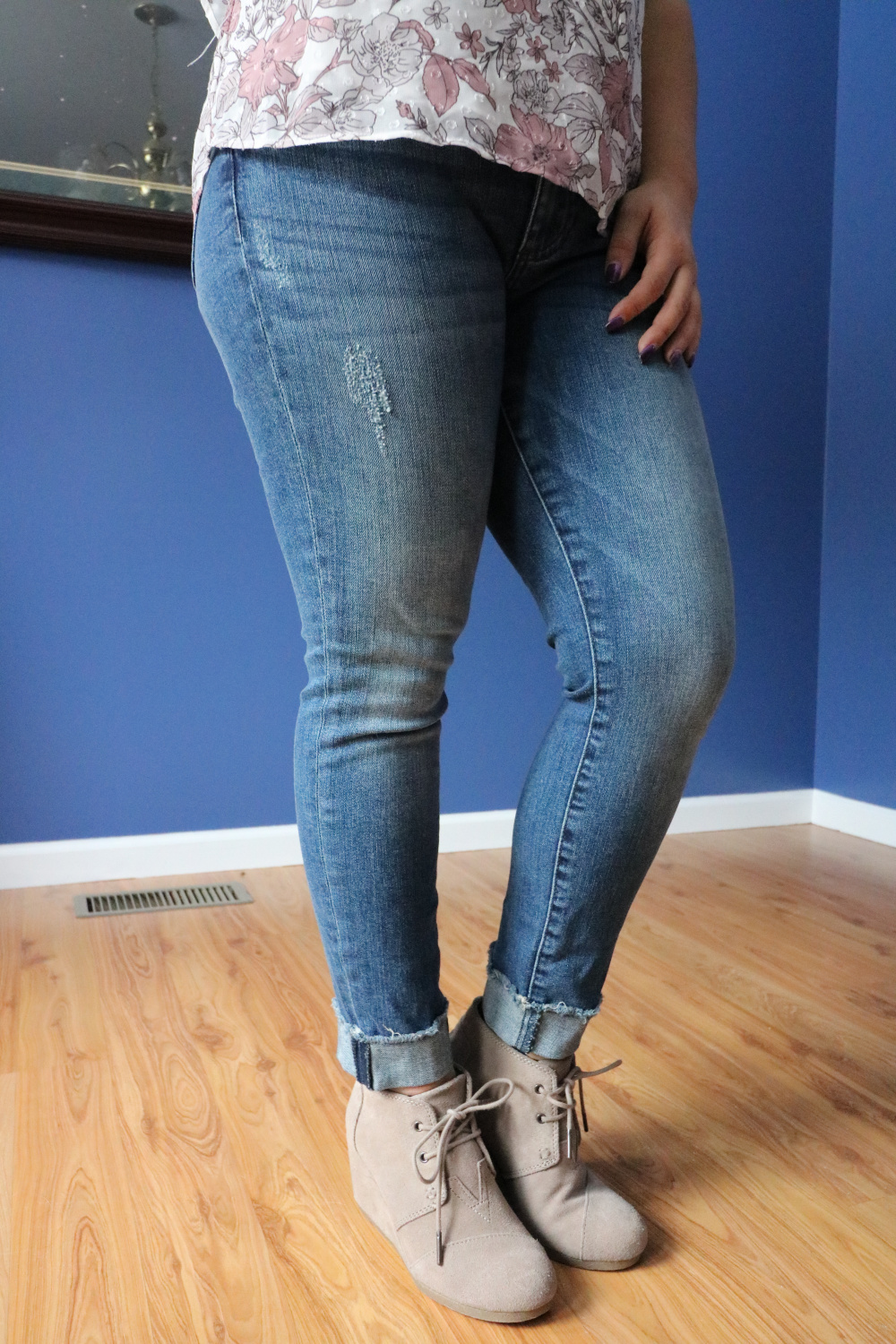 The Daniel Rainn blouse is exactly what I was looking for when I asked Caroline to send me some trendy office attire! The polka dot embellishment is a fun addition to the floral pattern and the draping fabric on the back makes me feel like I have angel wings 🙂 The KFTK jeans weren't anything special, but I will say that I wasn't a fan of the permanent cuffs (they're actually sewn in).
B Collection By Bobeau Sweater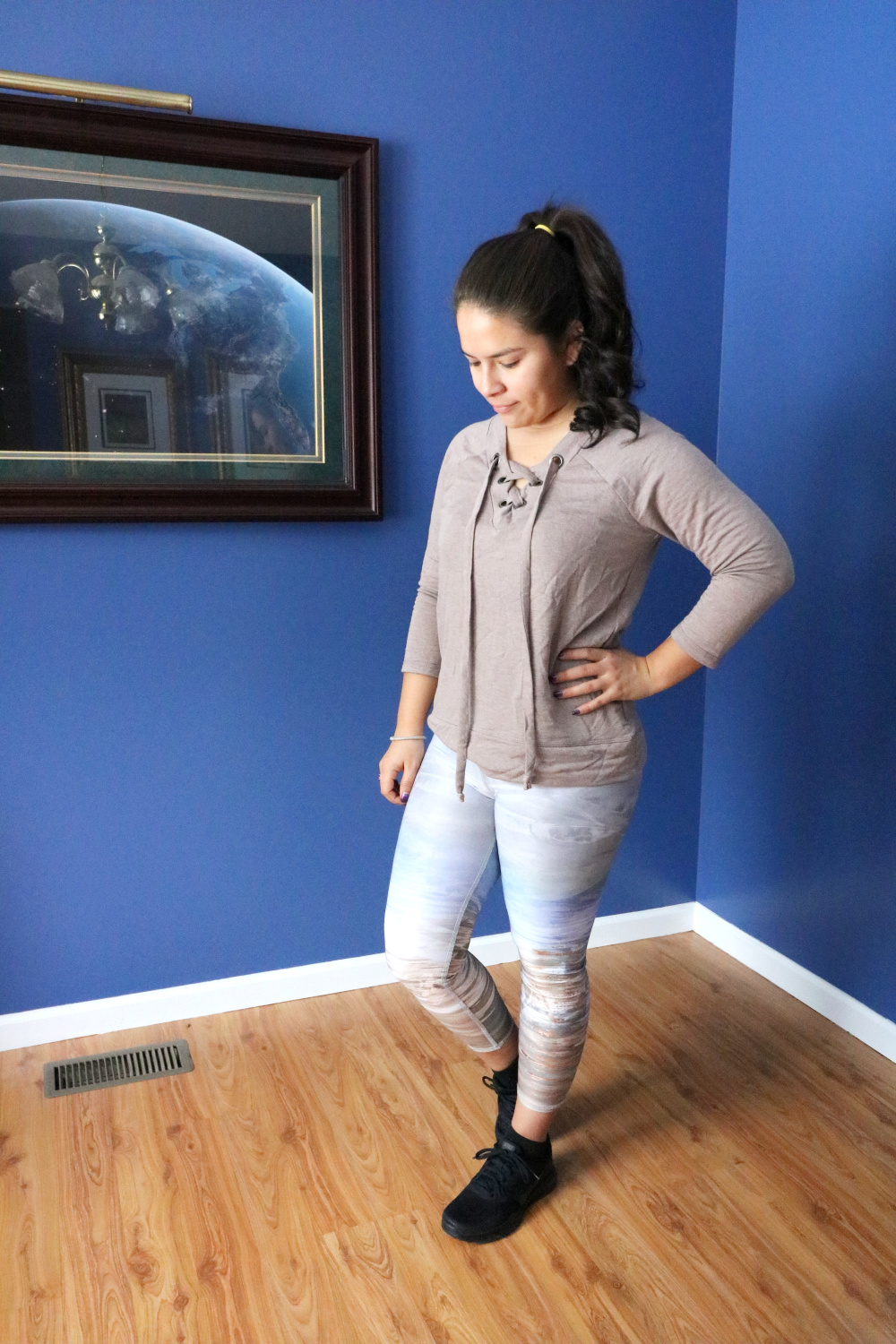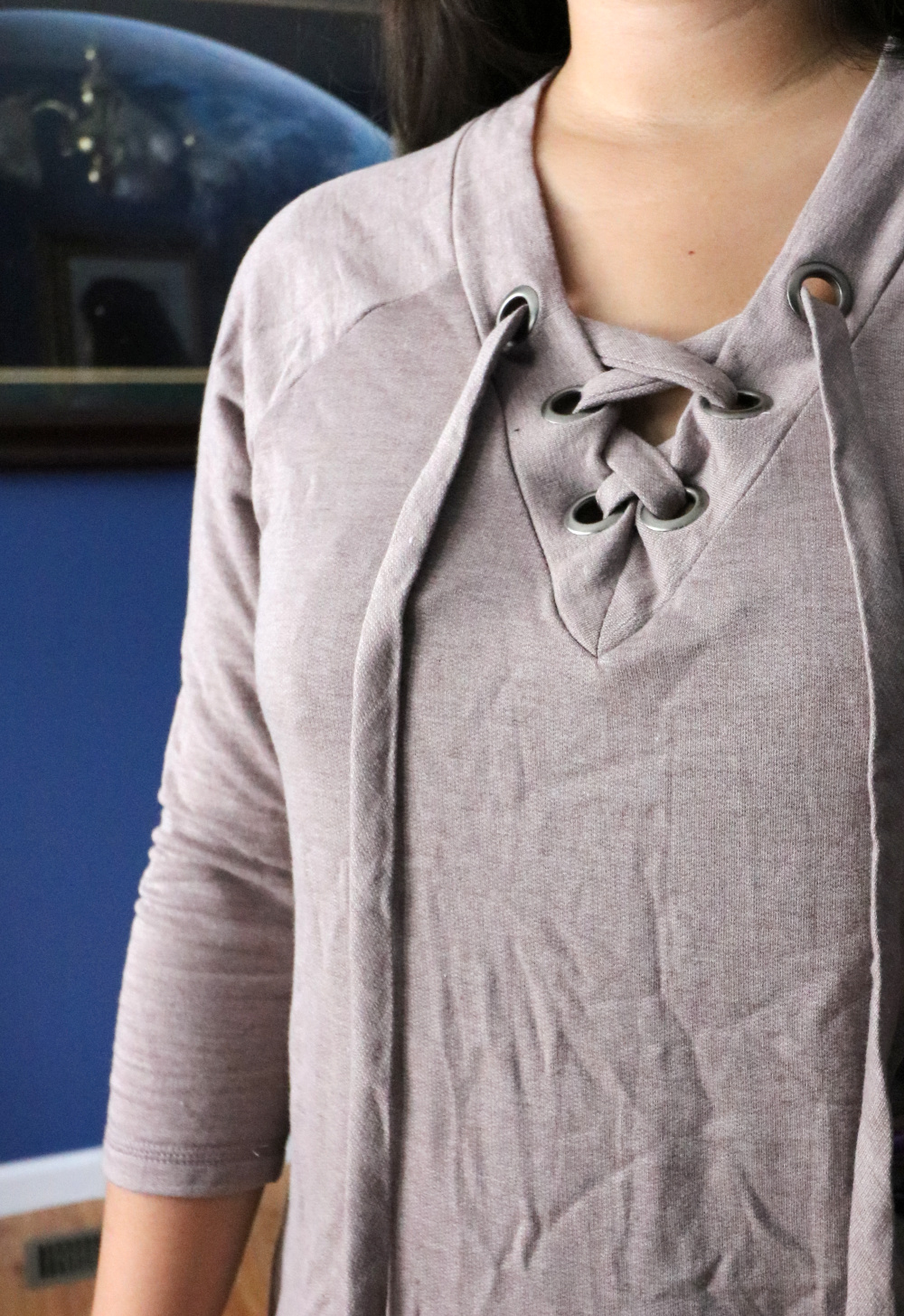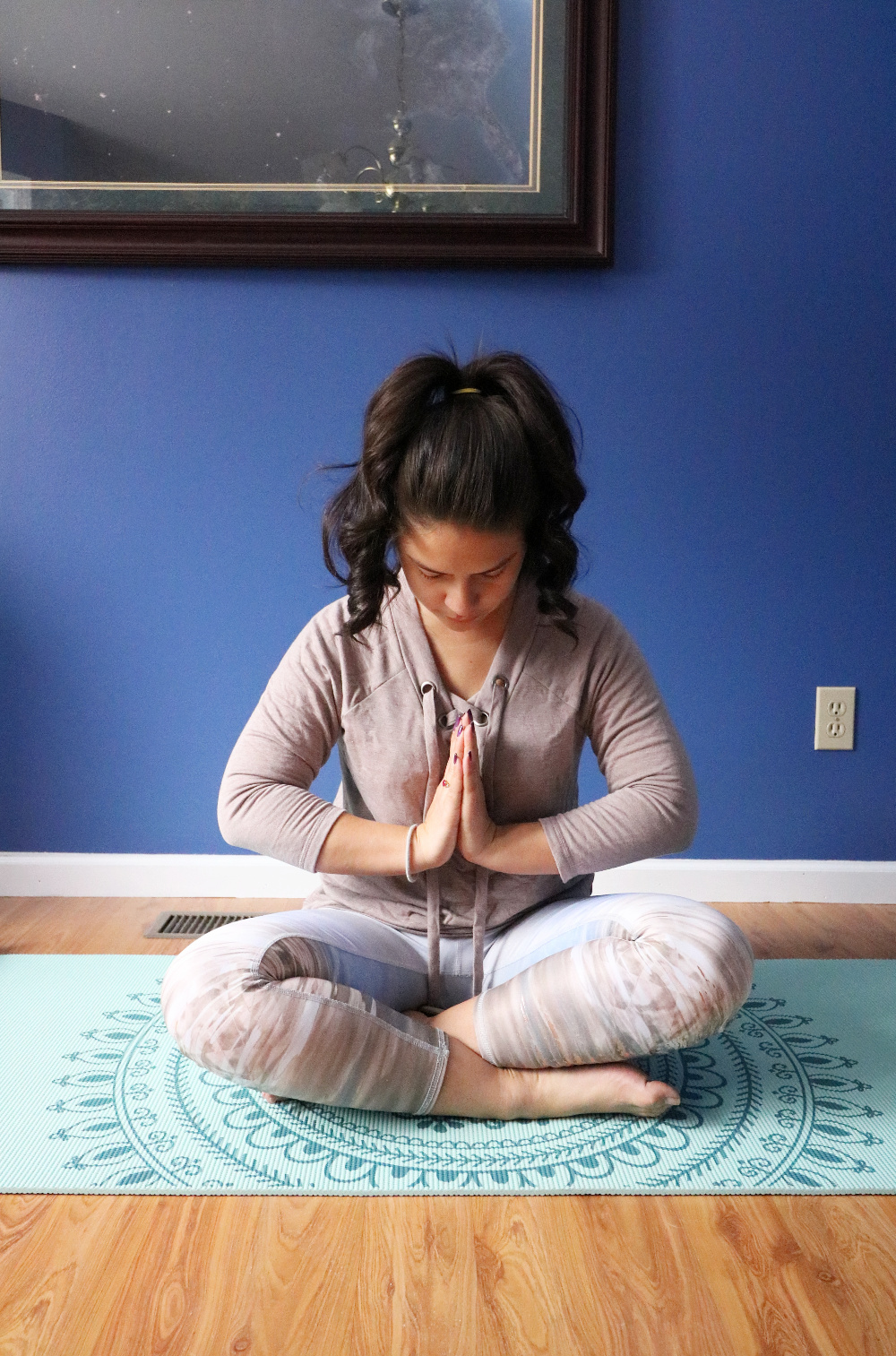 Dusty pinks are a popular color trend right now and I can definitely see why! The darker pastel pink is perfect for transitioning into spring because it makes the gloomy April grey skies not so bad. I love the lace-up detail in front and the fabric is super soft — perfect for yoga practice!
SHOP THE LOOK

Verdict
I decided to keep the dress and blouse because my closet is lacking floral patterns. Hopefully they will entice spring to come out of hibernation 😉 I almost kept the lace-up sweater, but decided against it because I already have a similar sweater in green.
41 Hawthorn Cristen Shirt Dress ($78) — KEEP
Urban Expressions Sulley Front Pocket Tote ($58) — RETURN
Daniel Rainn Adonis Halter Blouse ($64) — KEEP
Kut From The Kloth Emelina Distressed Fray Hem Jean ($88) — RETURN
B Collection By Bobeau Dusana Lace-up Sweater ($58) — RETURN
I'd love to know what you guys think about my reviews! Do you want me to go into more detail about the products? Or maybe create more styling guides? Let me know in the comments! Also stay tuned for a potential YouTube channel featuring Kyle! 😀