Working second shift was honestly such a drag for the last few months because it felt like I never did anything outside. I slept most of my morning away and then had to work until midnight. Fortunately, I switched back to day shift last month and I couldn't be happier! My only problem now is the struggle of finding something appropriate to wear to work — I mostly wore jeans and a t-shirt for the past year because nobody really cared. So I thought it was a good idea to ask my personal Stitch Fix stylist to send me some business casual pieces that are appropriate for my new job position.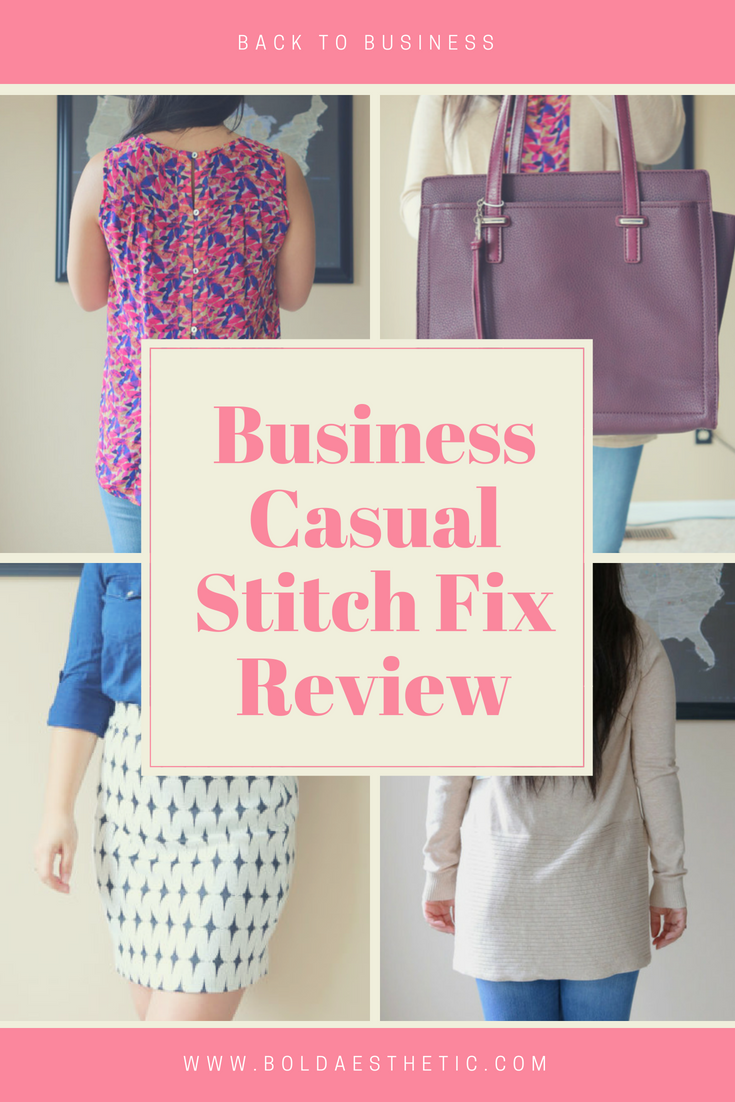 This post contains affiliate links. I earn a small commission (at no extra cost to you) for each purchase made through one of my links. Rest assured! I only share links to products and services I use and love. Thank you for supporting Bold Aesthetic!
Stitch Fix Review #22
I give my personal Stitch Fix stylist, Caroline, detailed feedback on EVERYTHING she sends me. Even the items I send back! It definitely helps her choose better items for future shipments that I'm more likely to keep. If you're interested in having Caroline style you, please don't hesitate to request her for your next Fix! But if you aren't using Stitch Fix yet, please use my referral to get a $15 credit towards your first purchase! Now, let's dig into my Stitch Fix review!
41 Hawthorn Agustin Button Back Blouse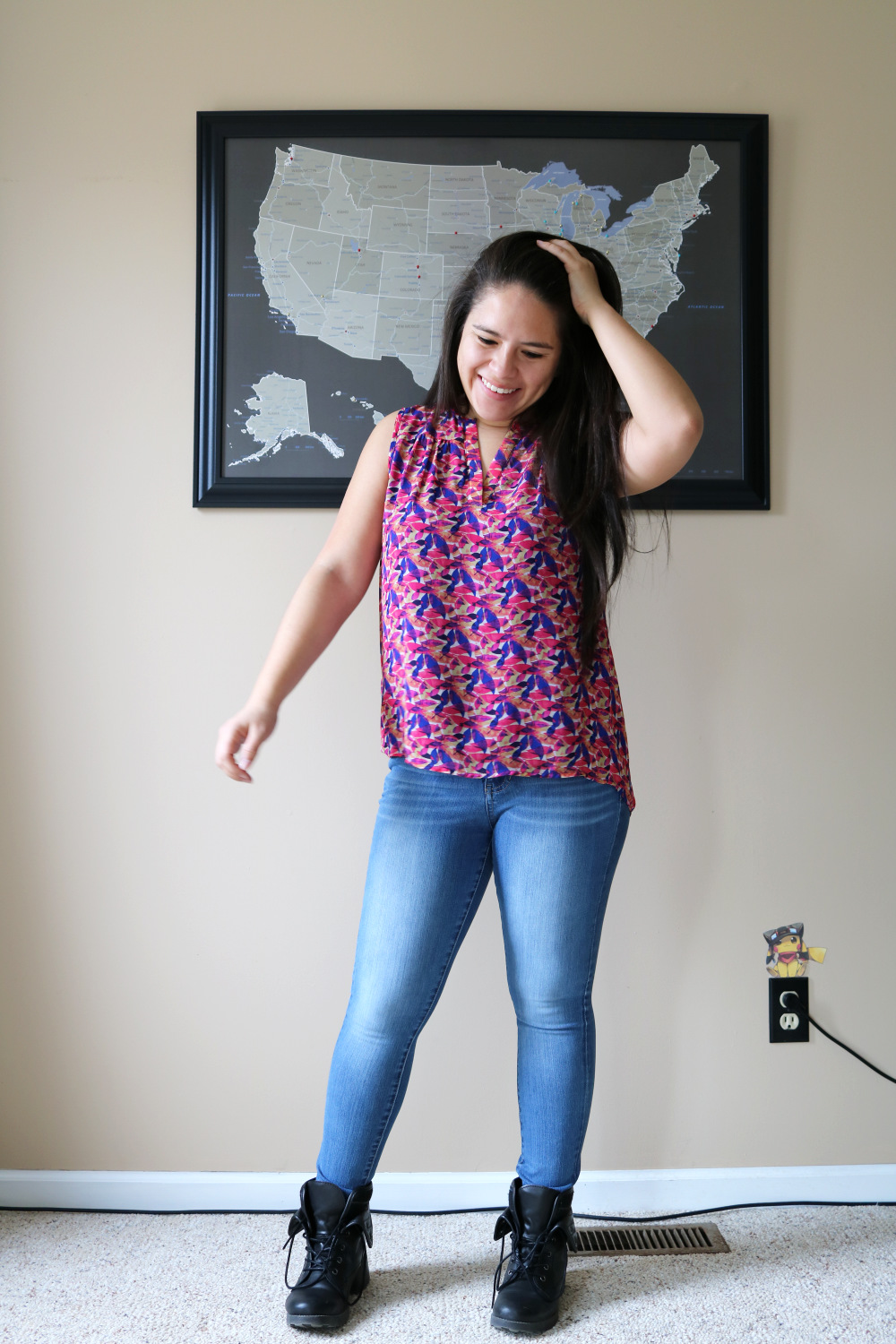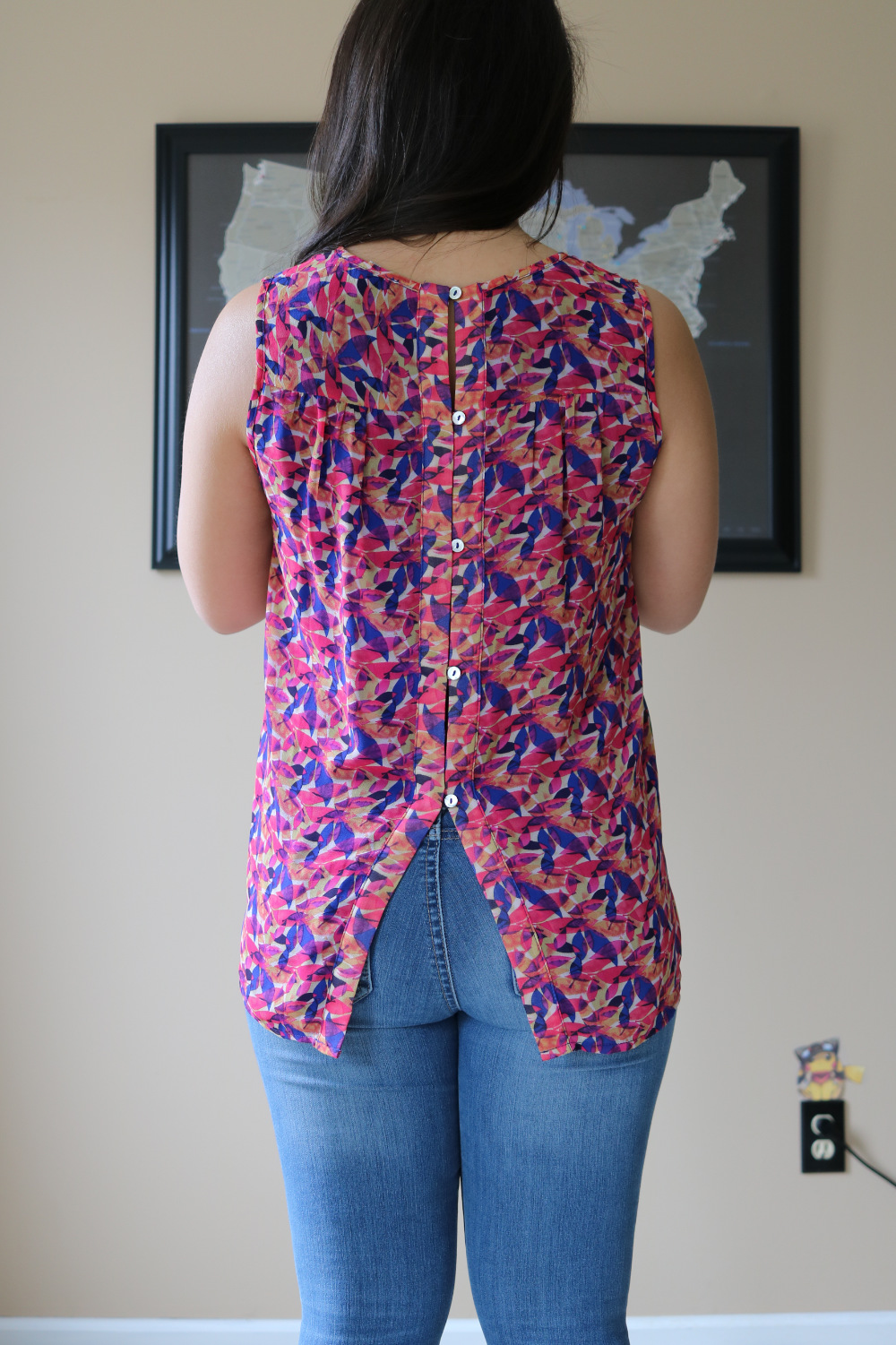 The first piece that caught my eye was the 41 Hawthorn Agustin Button Back Blouse. It's sleeveless, bright, and colorful which makes it perfect for summer! I wore it with my Liverpool Elizabeth Super Skinny Jeans from Stitch Fix Review #14 and my black combat boots, but you can definitely tuck it into a black skirt for a more polished look. The shiny buttons on the back don't go all the way down, which creates an inverted-V drape for an overall high-low style.
Kut From The Kloth Chambray Shirt & Renee C Printed Skirt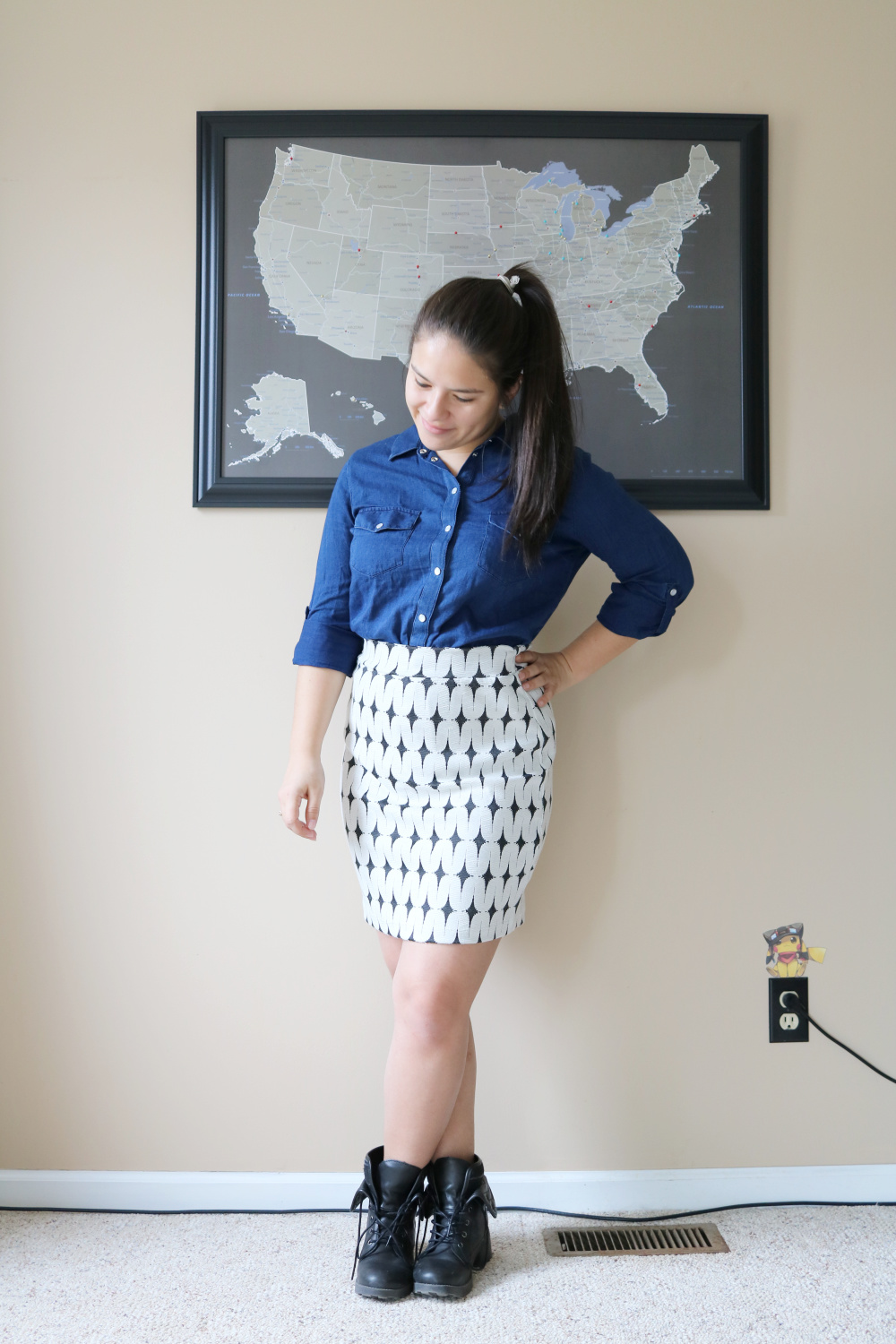 I was excited for the Kut From The Kloth Geni Chambray Cotton Shirt because I've never worn one. It's darker than a traditional chambray shirt, but it would look great with a pair of white skinny jeans like these. Since I don't own white jeans, I tucked the shirt into the Renee C Leena Printed Skirt. The pattern is kind of an optical illusion since it can appear to have either black stars or white waves. It's definitely a fun yet professional outfit, but I would probably throw on a bib statement necklace to tie it all together.
Pink Clover Claudille Cardigan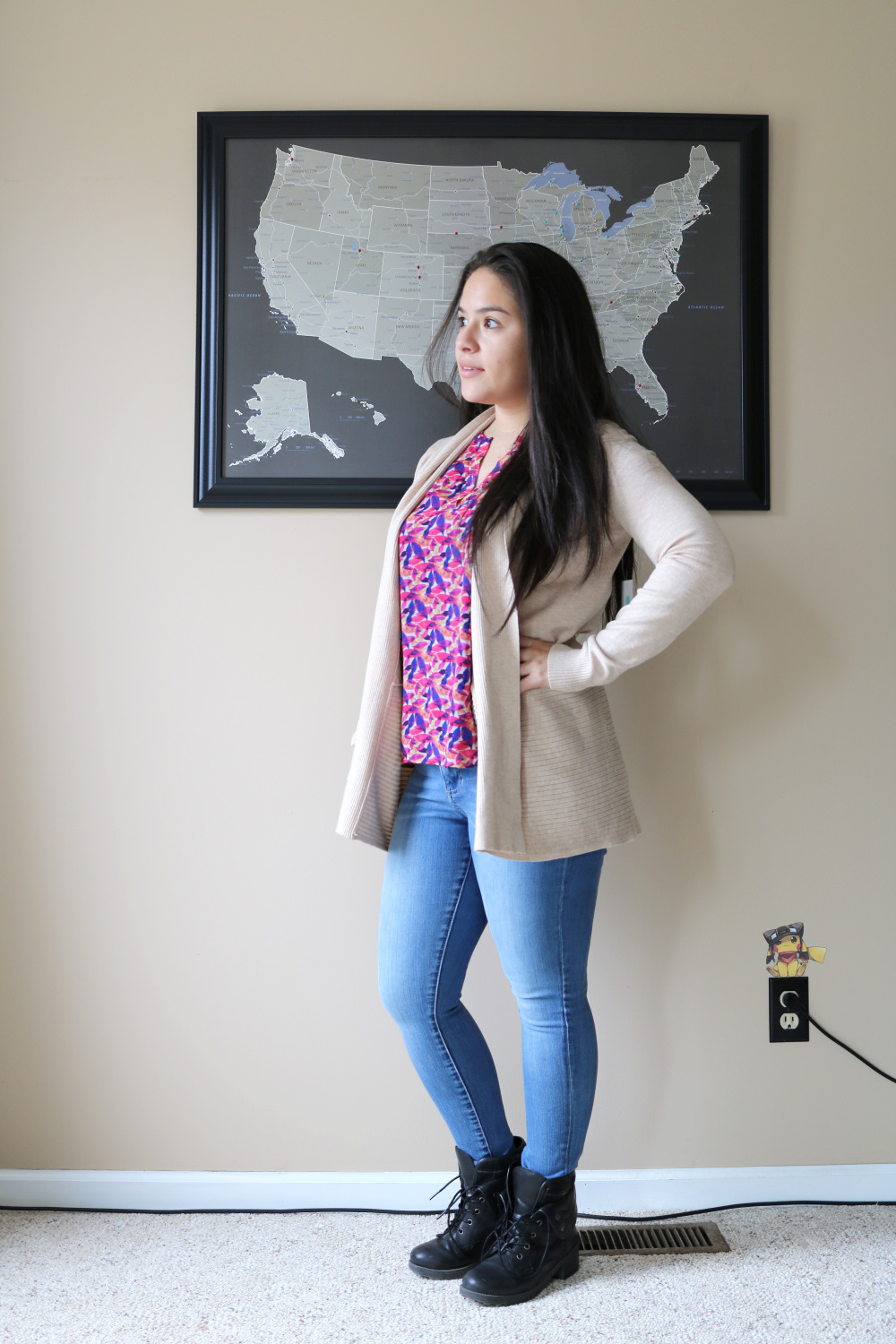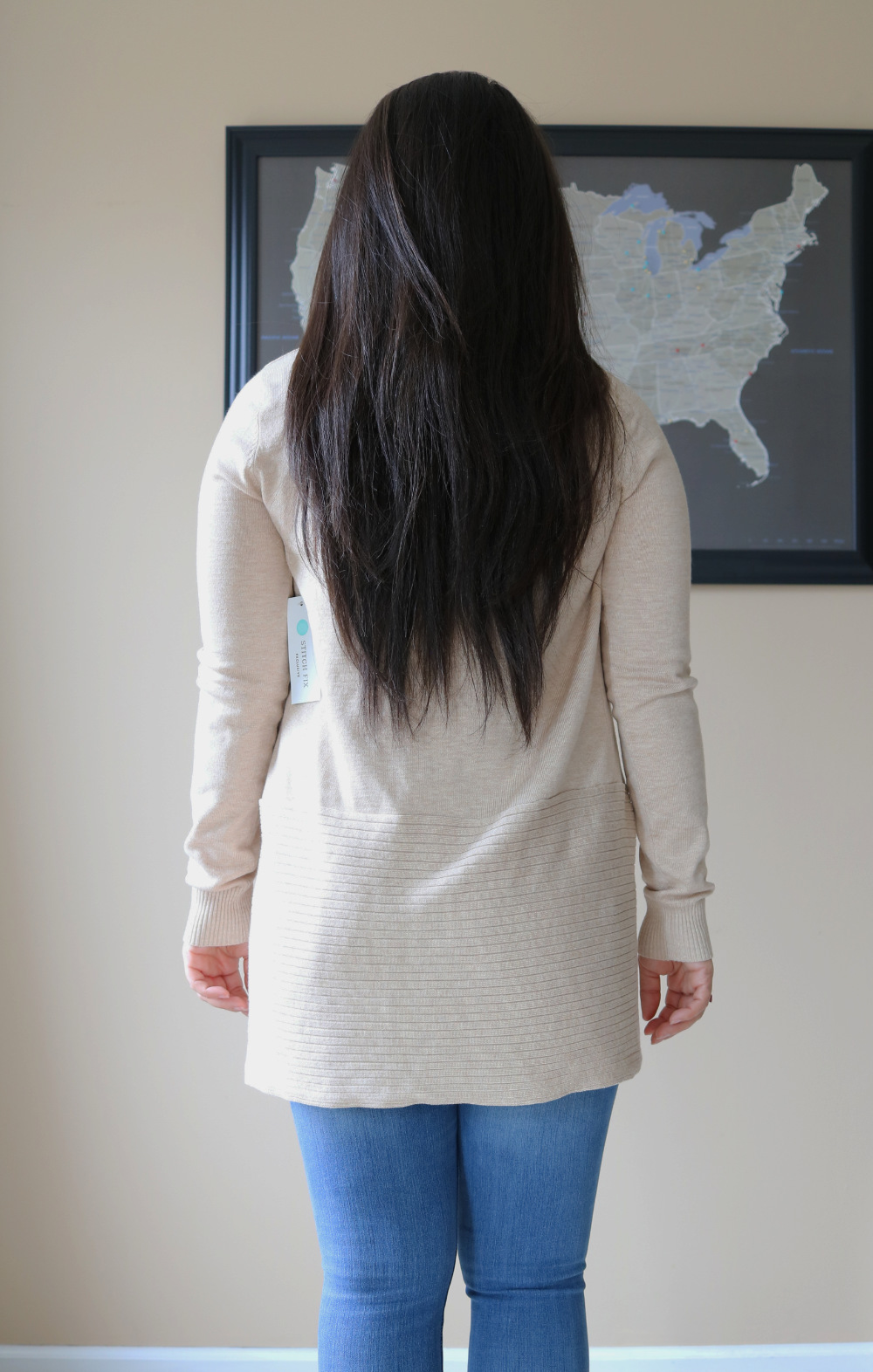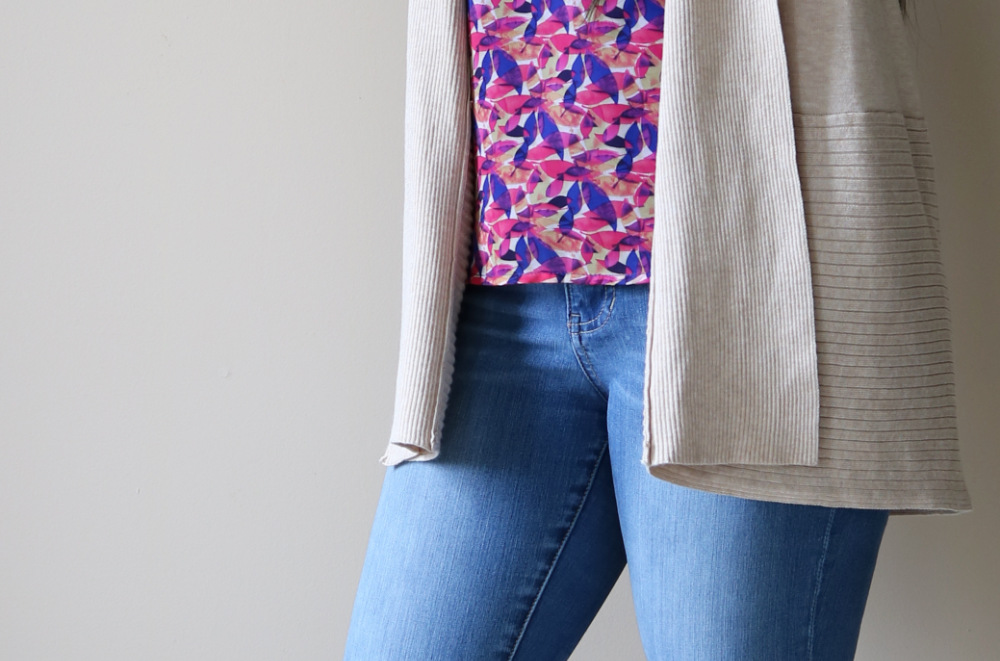 My wardrobe is mostly dark colors so the Pink Clover Claudille Cardigan (similar) is the perfect neutral to lighten things up! It's an open drape style with no pockets and the bottom has some ribbed detail. I love that it pairs so well with the 41 Hawthorn blouse! P.S. I definitely got my hair cut after taking these pictures — please don't judge me.
Urban Expressions Eunice Work Tote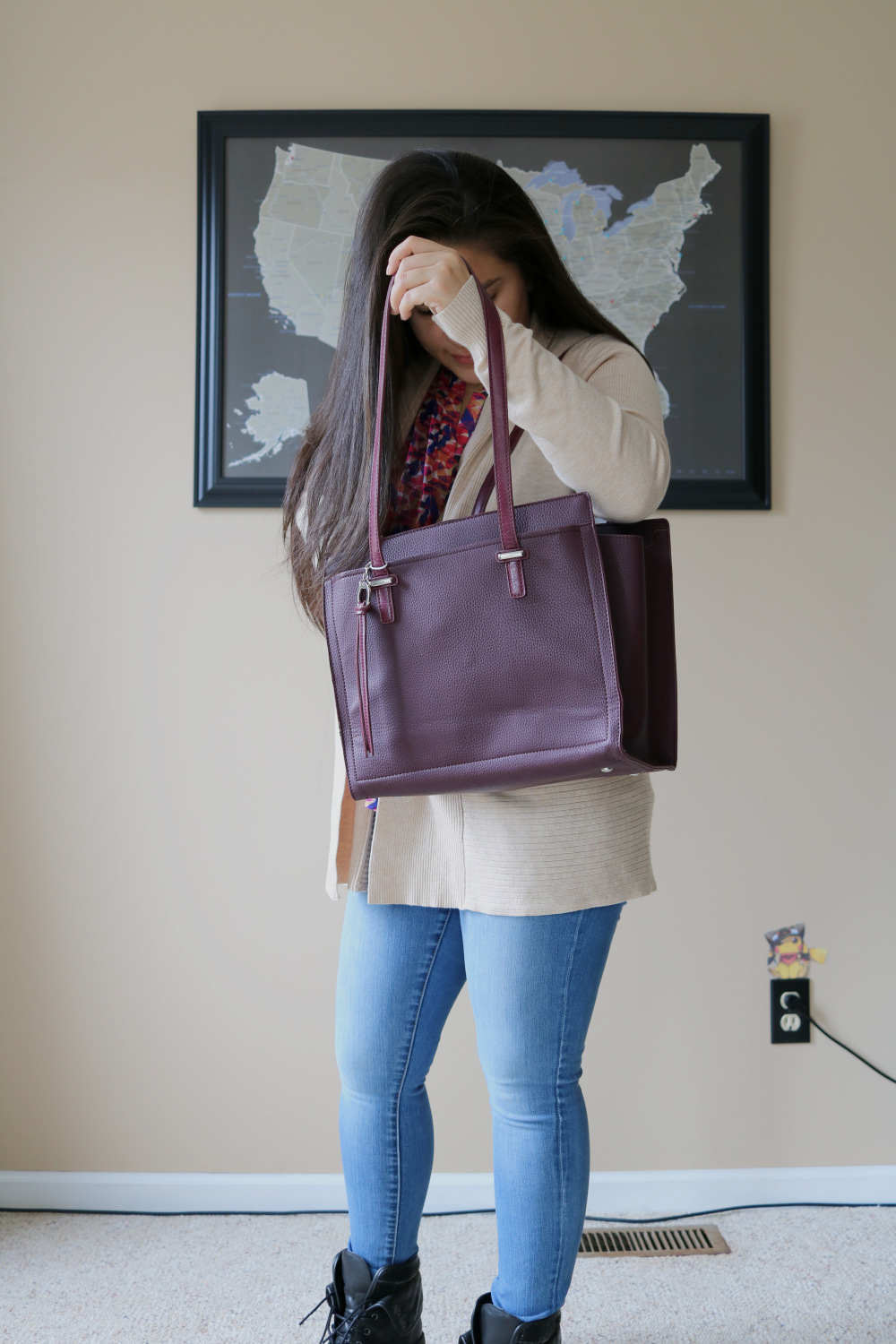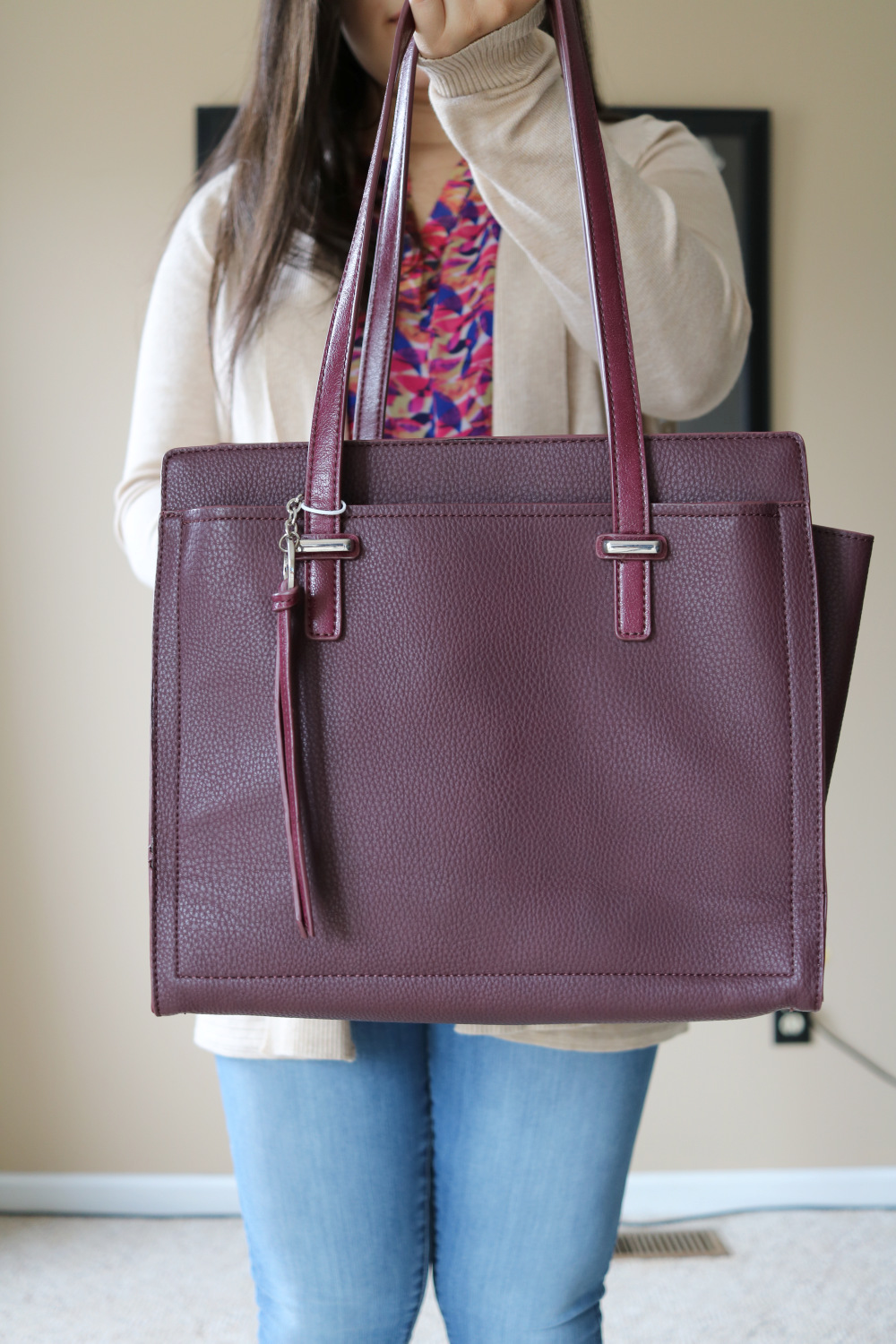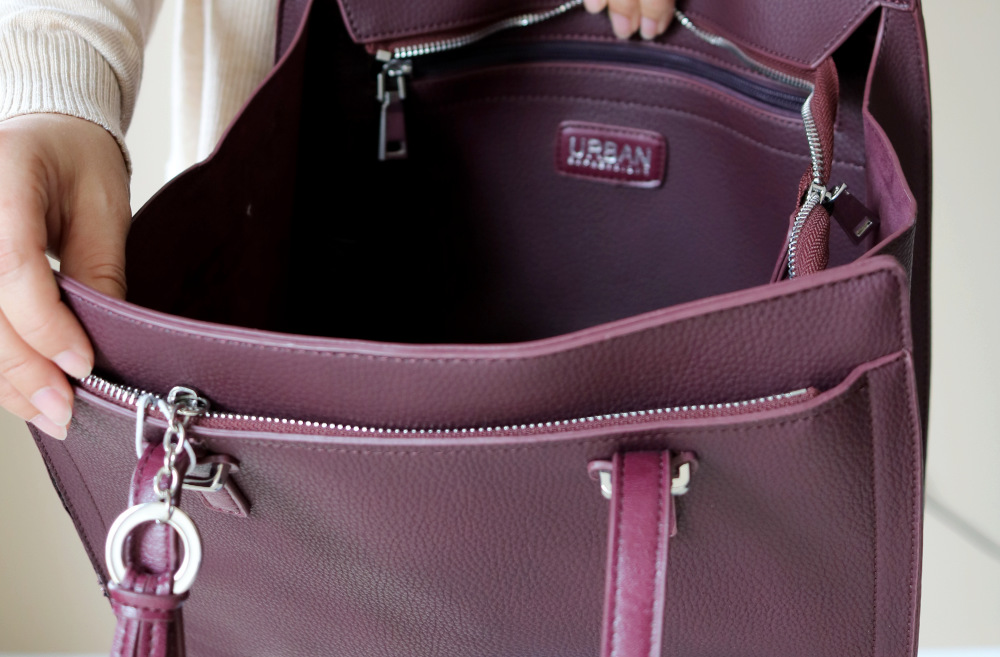 I've been struggling to find the perfect tote large enough to carry my work laptop, phone, chargers, and personal items. Right now I'm using this Vans backpack which is totally cute, but doesn't exactly scream 'I'm a professional'. I was hoping the Urban Expressions Eunice Work Tote would work because the color is beautiful, but my laptop doesn't fit inside so I couldn't justify keeping it.
Verdict
Pink Clover Claudille Cardigan ($44) — KEEP
41 Hawthorn Agustin Button Back Blouse ($58) — KEEP
Urban Expressions Eunice Work Tote ($64) — RETURN
Kut From The Kloth Geni Chambray Cotton Shirt ($74) — KEEP
Renee C Leena Printed Skirt ($48) — RETURN
I decided to keep the floral blouse, cardigan, and chambray shirt because I think they're items I'll get great use out of at work. This is probably the closest I've ever been to keeping all five items, though! The only reason I didn't keep the work tote was because it was a bit too small, but I was secretly relieved because that meant I could send back the printed skirt, too. It was a nice reminder that I don't have to keep all the items just because it will save me money overall (by lowering the average price per item). I'd much rather pay for what I truly love than clutter up my closet with items that make me feel guilty for not wearing them. Thank you, Marie Kondo.
I'd love to know what you guys think about my Stitch Fix! Do you guys agree with my decisions? Let me know where I can find your Stitch Fix reviews because I love reading them! Hope you all have a great day!
with endless love,
Adriana