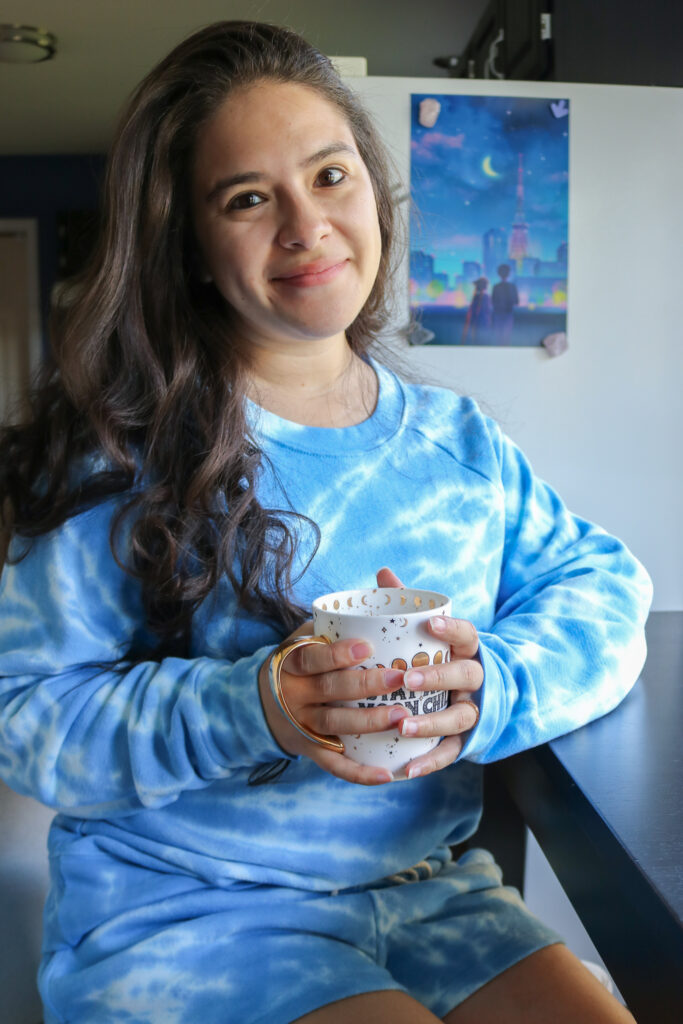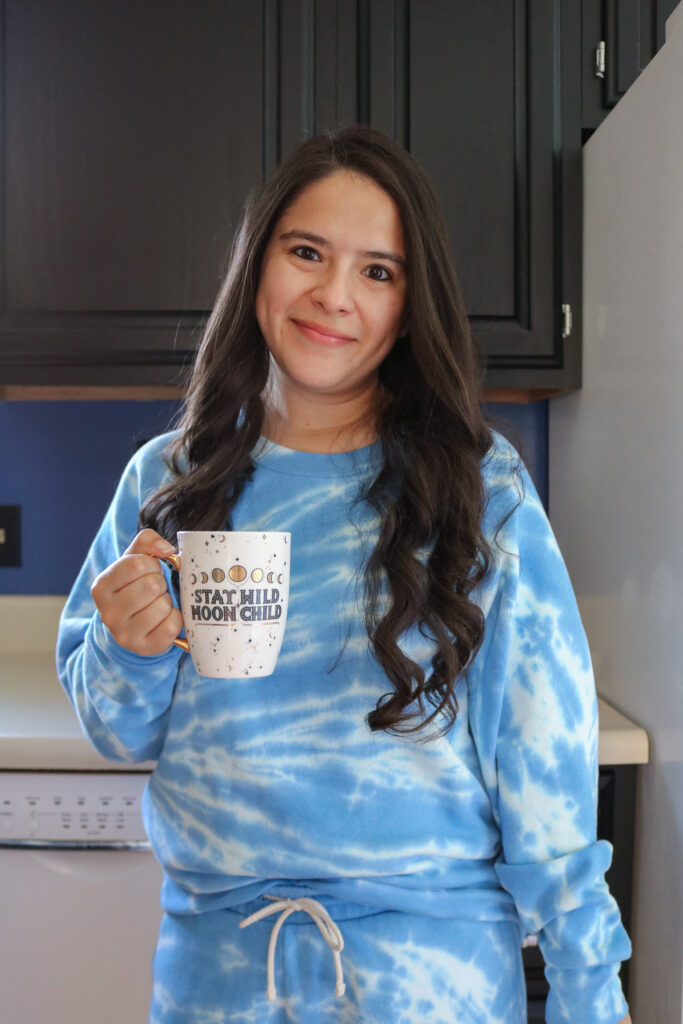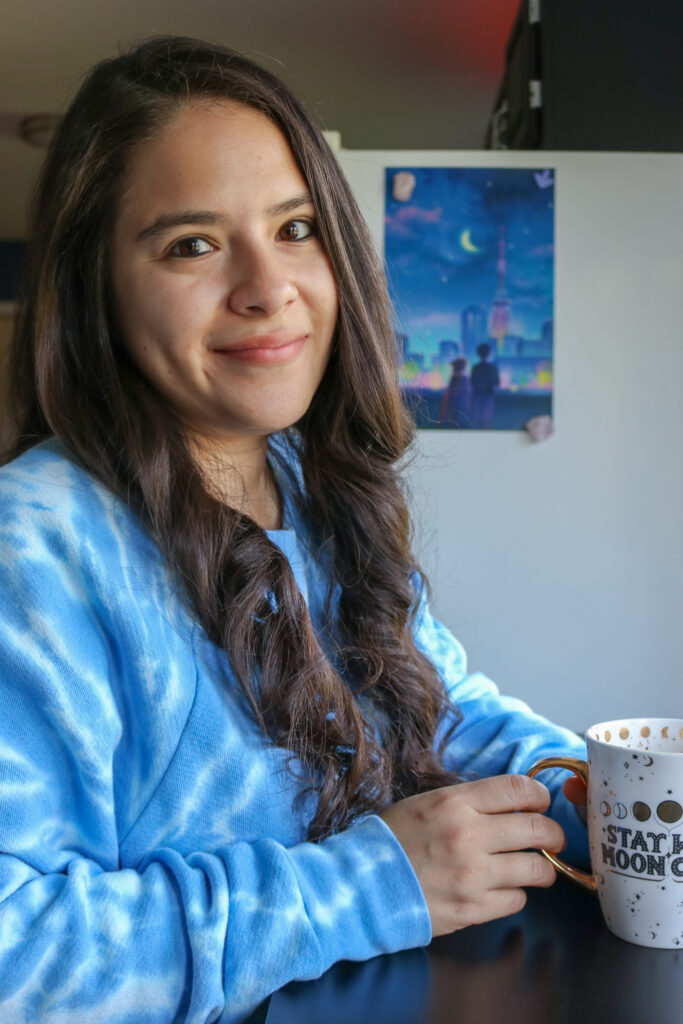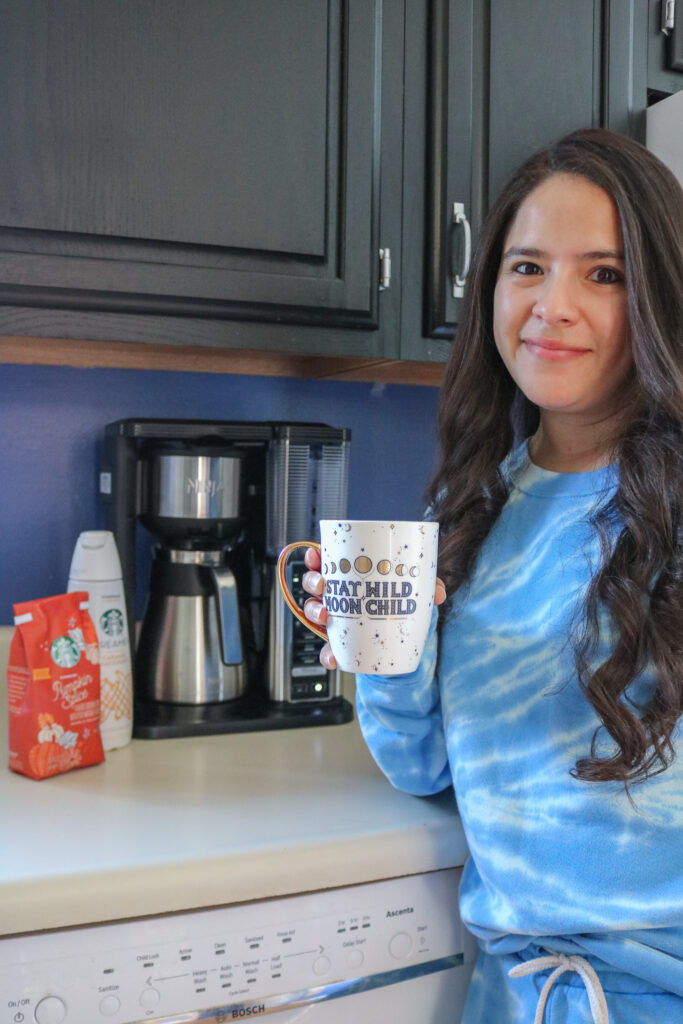 I spend a lot of weekends at home because of COVID-19, but that doesn't mean I can't lounge in style! I don't have to wear leggings and grey t-shirts everyday, so I decided to browse for something cute to wear around the house and stumbled across this adorable tie-dye loungewear set!
Normally I don't wear any tie-dye, but since the set comes in three different colors, I figured at least one of them would work for me. Half of my wardrobe is grey, so I picked the blue option and I have absolutely NO REGRETS! I love wearing this set in the morning while I make coffee and read a spooky book. I also wore the sweater while Kyle critiqued my credit card statement from last month!
I'd also like to take a moment to mention this AMAZING coffee maker Kyle bought me! Now I can froth milk and make my own caramel macchiatos, but the best part is that I'm being kind to our planet and avoiding single use plastic K-cups. Thanks for stopping by today. I hope you all have a happy and safe Halloween!