I'm not an audiophile or anything, but Kyle bought me a record player for Valentine's Day one year and I think it's the neatest thing ever. He bought me a few Ellie Goulding albums to start my collection, but it's been growing ever since. One day, I was changing the record and I realized that the beautiful album artwork was going to waste because it was in a storage cube. So I decided to create a collage using the albums and some record frames!
This post contains affiliate links. I earn a small commission (at no extra cost to you) for each purchase made through one of my links. Rest assured! I only share links to products and services I use and love. Thank you for supporting Bold Aesthetic!
There was a bare living room wall opposite of the record player that I decided to use as my canvas. It was large enough for a 3×4 grid of record frames and setting it up took less than one hour. Ignore the random blue painter's tape… I was in the middle of painting the trim white.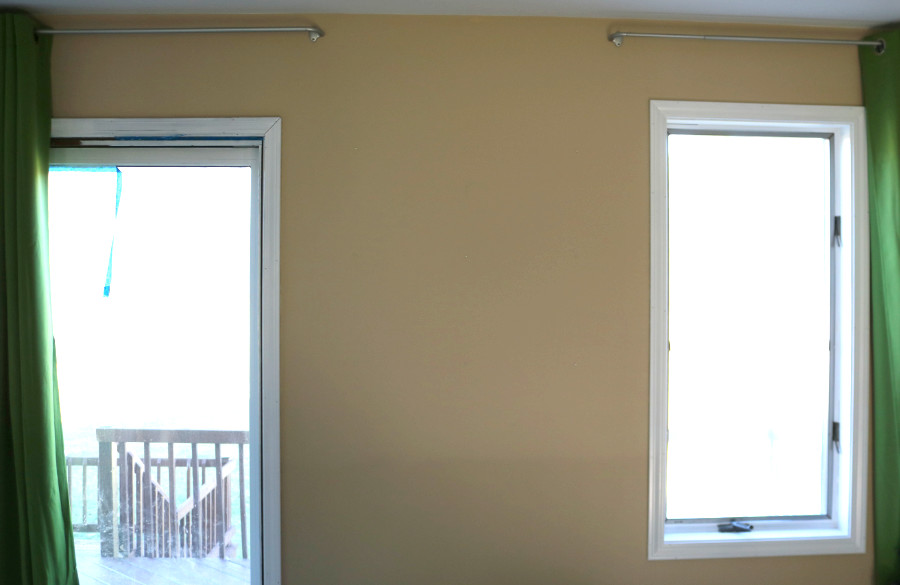 Materials
The most expensive items I needed, not including the actual record albums of course, were the record frames themselves. Otherwise, I already had everything I needed to create the collage.
Tape Measure
Pencil
Level
Nails
Hammer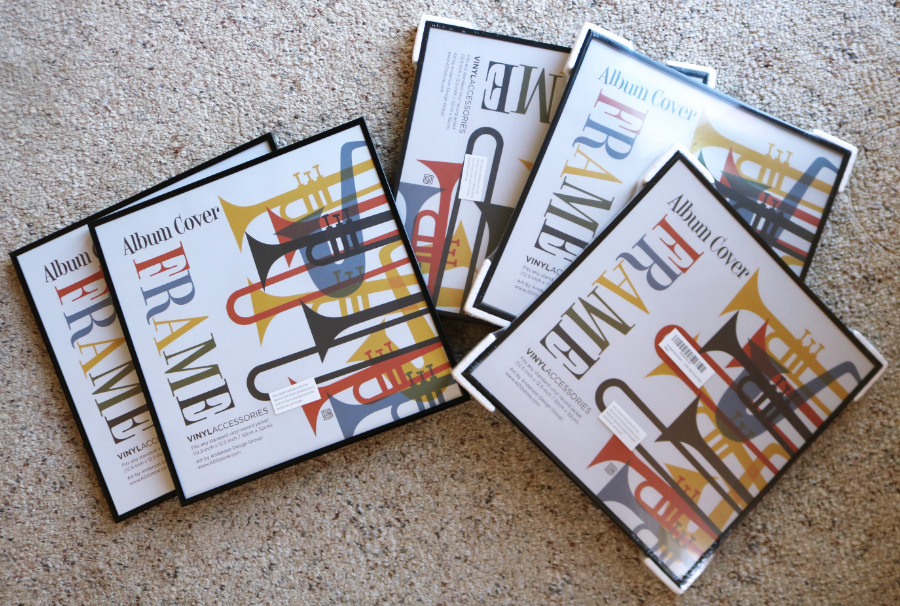 FIND YOUR NEW VINYL RECORD ALBUM
Creating A Record Album Collage
After I gathered all the materials I needed, I started measuring the wall to decide where each frame would hang. First, I measured the distance between the window trim and used a pencil to mark the center. Then I put a line of painter's tape on the LEFT side of the mark to start my grid. I added 1.5 inches (for the gap between frames) to the width of the frame and used that measurement as an offset to add two more vertical lines of painter's tape. Then I repeated the process with the horizontal lines and voila!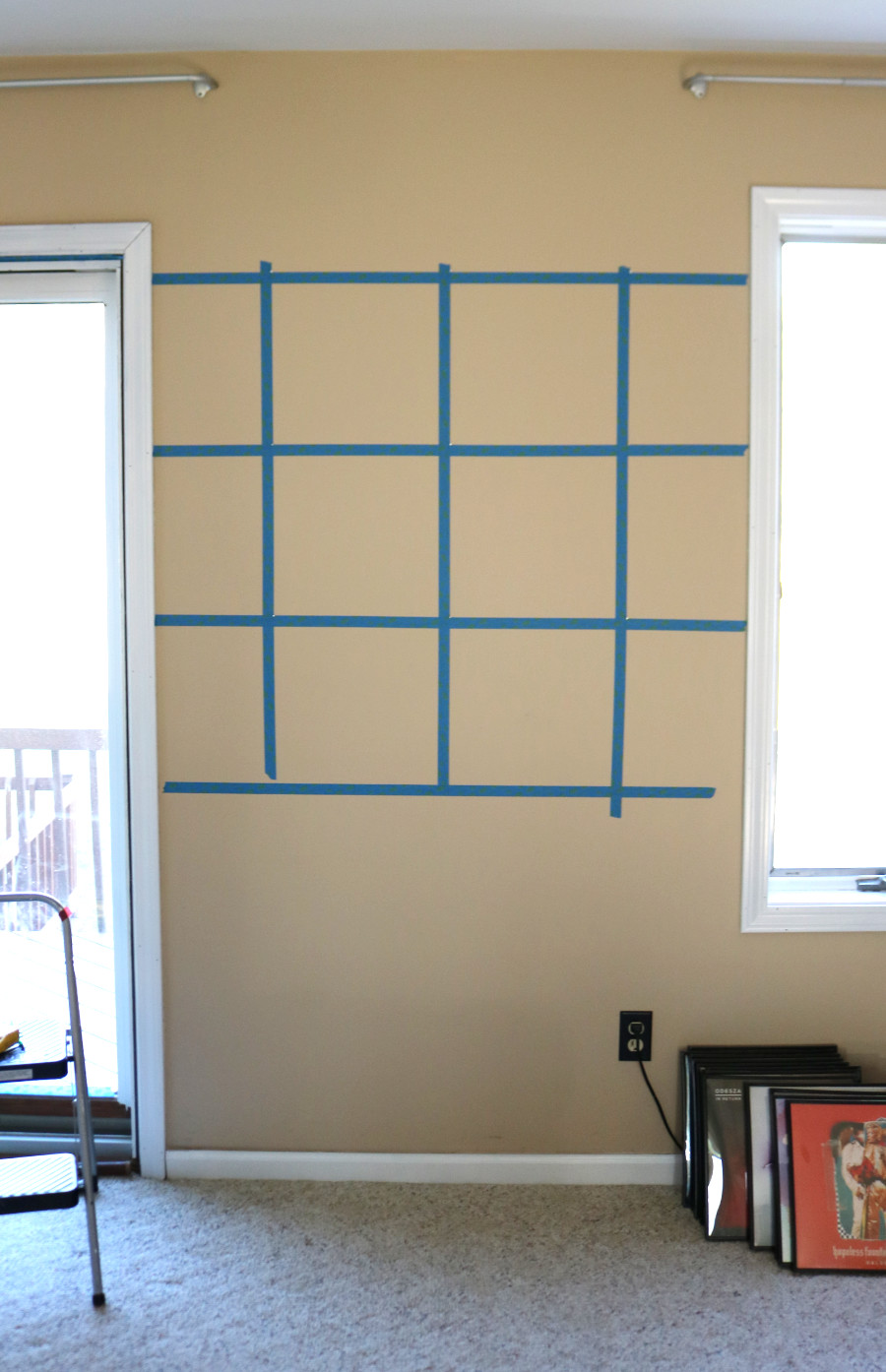 After I finished making the grid, I checked to make sure all the lines were level. Then I hammered the nails into the wall at each top left corner intersection of painter's tape. This makes sure the frames are evenly spaced apart.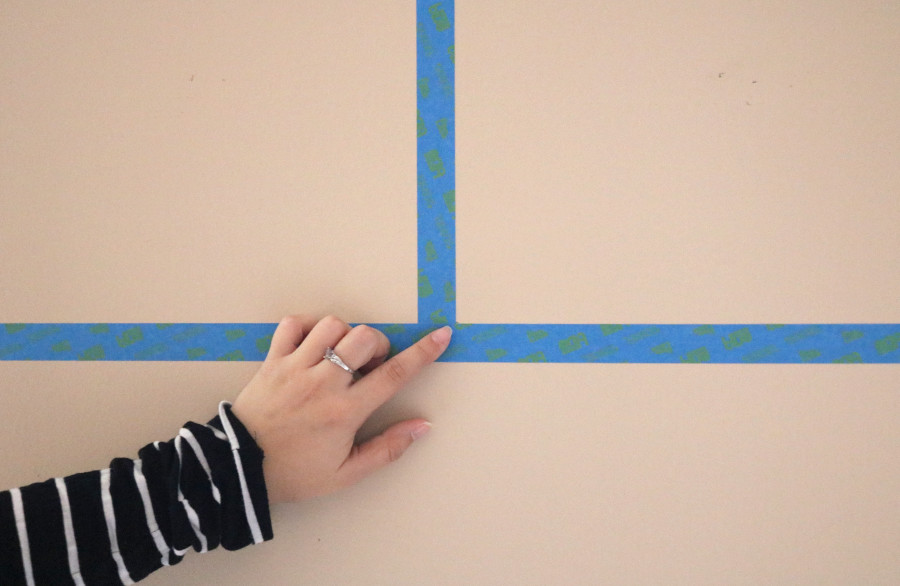 I checked to make sure all the nails were level once they were in, then I removed all the painter's tape. Now it was time to put my favorite album artwork into the vinyl record frames and hang them. BTW each record comes with a separate sleeve so it's not like they aren't protected without the album.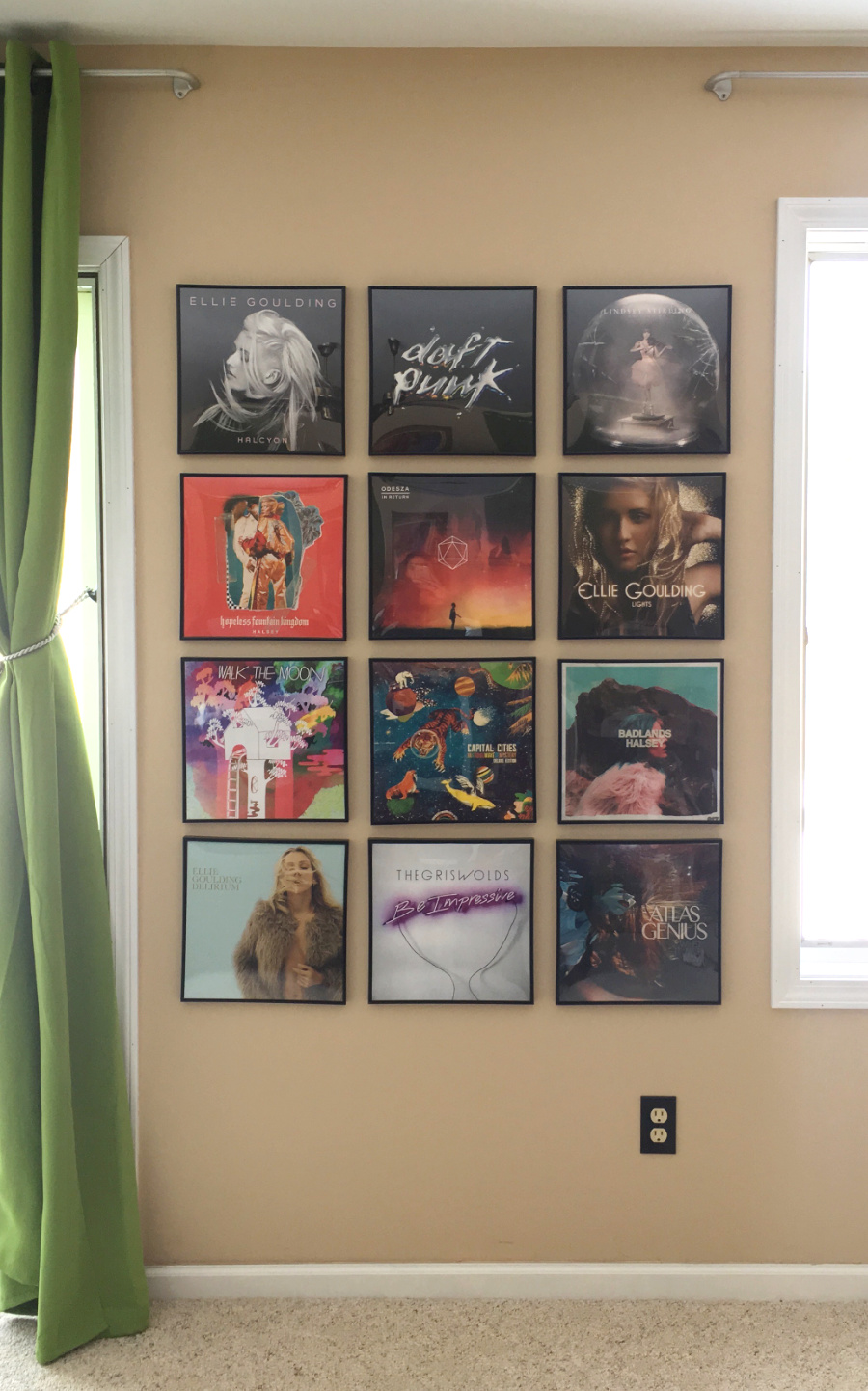 The Final Look
I'm so happy with how the collage turned out! My collection of record albums is continuously growing so it's pretty cool that I can easily swap albums out for a new look whenever I want. Here's a list of all the album artwork I used to create my collage (from left to right):
Row One
Row Two
Row Three
Row Four
SHOP THE POST