I am not, by any means, an expert when it comes to vinyl wrap. But I want to share some facts about what it is and why people use it. First, let me define vehicle wrapping. Vehicle wrapping is a temporary way to transform the color and look of your car by applying large sheets of vinyl film to each car panel. It actually surprises me how many people assume a vinyl wrap is paint. In reality, many automotive enthusiasts choose to wrap their car instead of repainting it.
This post contains affiliate links. I earn a small commission (at no extra cost to you) for each purchase made through one of my links. Rest assured! I only share links to products and services I use and love.
Reasons People Wrap Their Car
Installing a vinyl wrap requires both patience and precision. Most people will happily pay thousands to get the job done because it's a tedious task. THOUSANDS?! Yes, but even though the price for a vinyl wrap can range from $2,000 up to $5,000, it is still less expensive than painting your car. There are four main reasons people decide to vinyl wrap their car:
COLOR

The first, most obvious, reason people get a vinyl wrap is to change the color or appearance of the vehicle. There are many colors and finishes available and while most people wrap their entire vehicle in a single color, some choose to create a design using multiple colors.

PROTECT PAINT

Some people choose to get a vinyl wrap to protect the factory paint. Getting a wrap is ideal if you plan on reselling your car in the future because painting it actually decreases its value. The wrap can easily be removed once it's time to sell the car.

MAINTENANCE

An overlooked benefit of having a vinyl wrap is the low maintenance. Although a glossy black car looks GORGEOUS when detailed, it can be extremely difficult to maintain. Especially if you live on a dirt road like I do. Cleaning a wrapped car is easy once you have the right detailing products and some microfiber cloths.

BECAUSE RACECAR

Lastly, vinyl wrap is used for racecars to display sponsorship or just for design's sake. It's the most efficient way to change a car's design, especially because sponsors can change.
My 'Rushing Riptide' Vinyl Wrap
I love the factory World Rally Blue (WRB) paint on my BRZ because it's the traditional Subaru color. However, I want to be unique so I decided to wrap my car because I can easily remove the vinyl if I change my mind later.
I knew I wanted to get a chameleon or colorflow vinyl wrap because the color changes based on the time of day and the angle you look at the car. I spent about three months debating between the purple/cyan or gold/green color combination. Ultimately, I chose Avery Dennison's Rushing Riptide in a satin finish.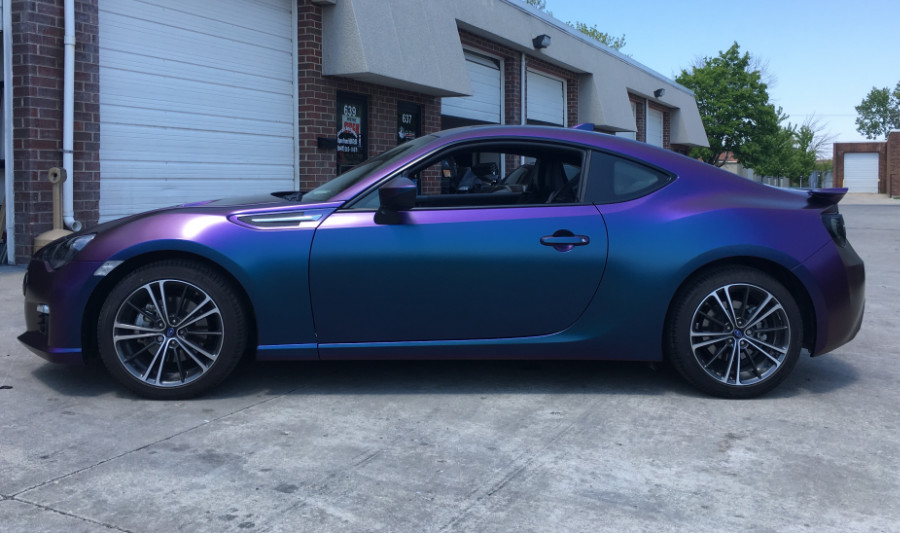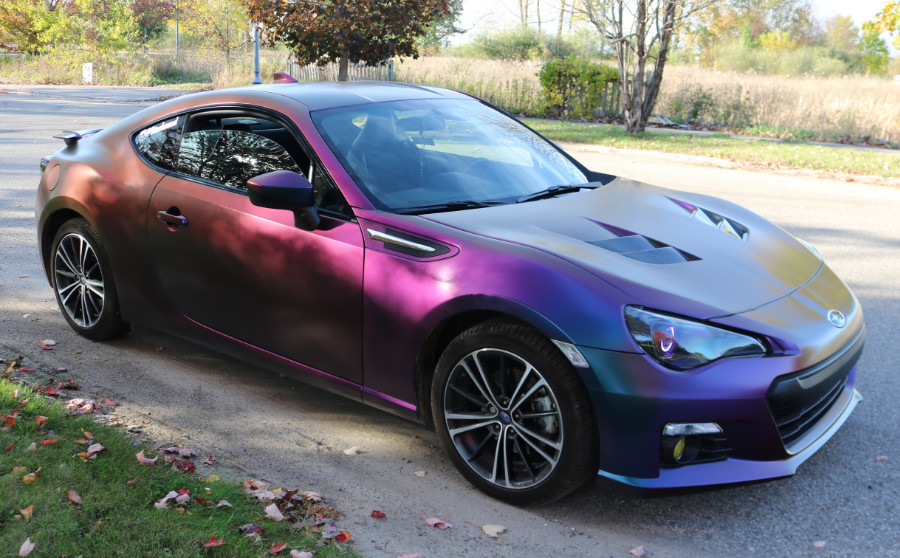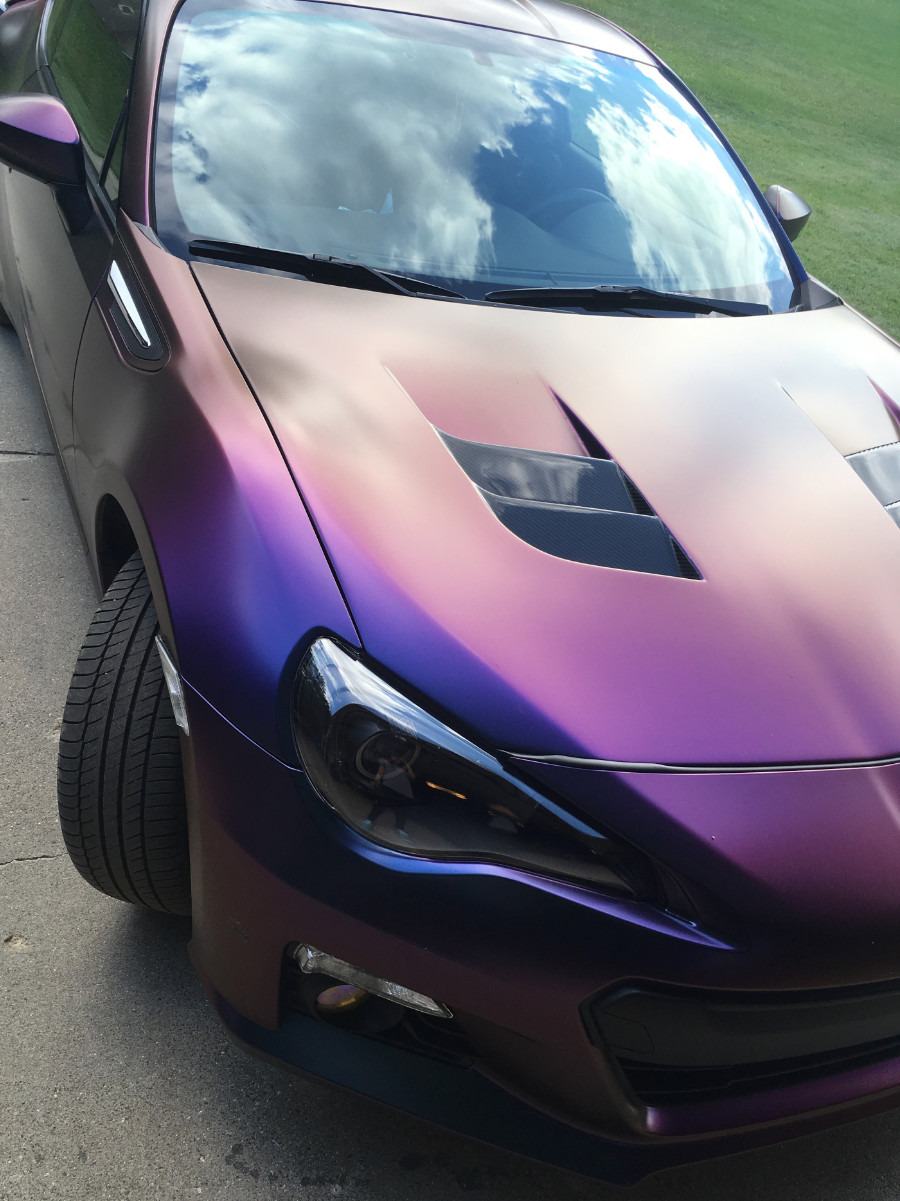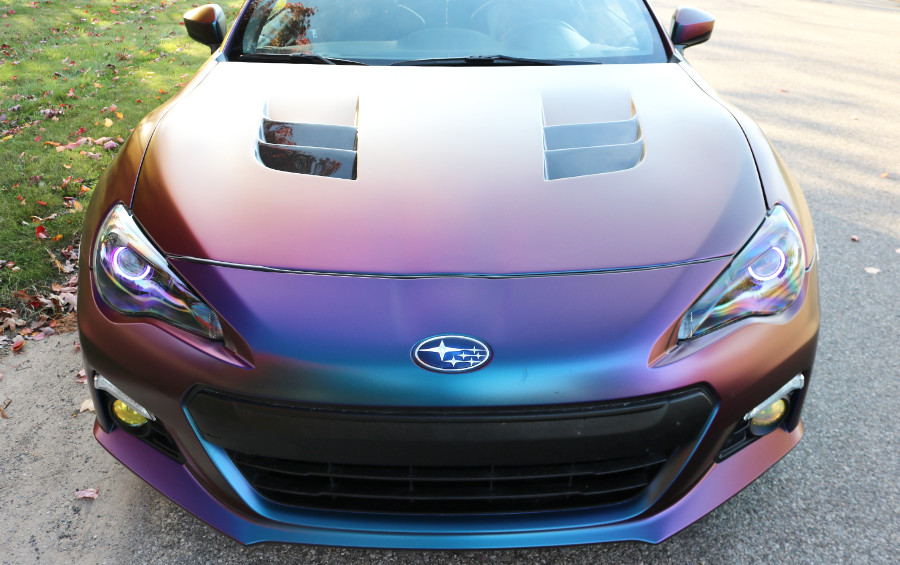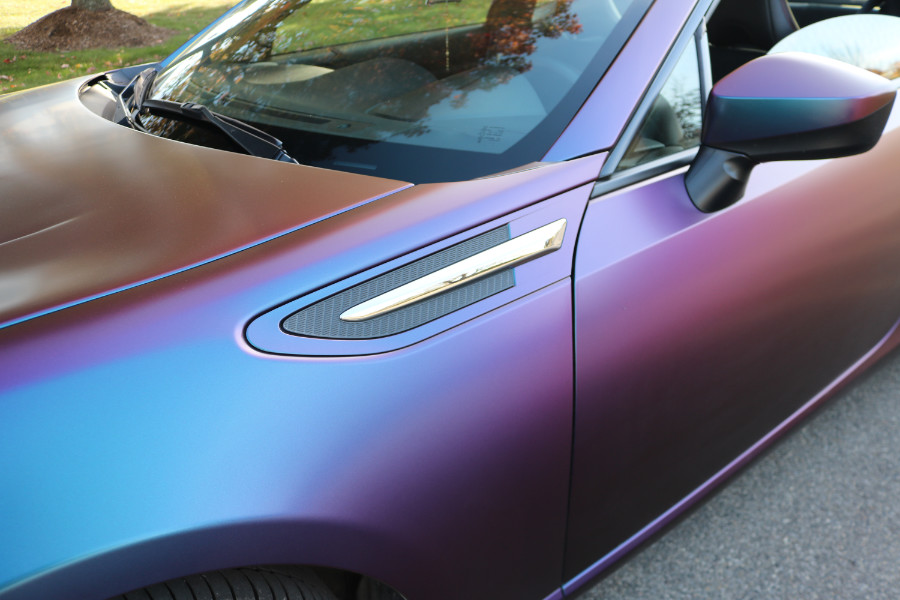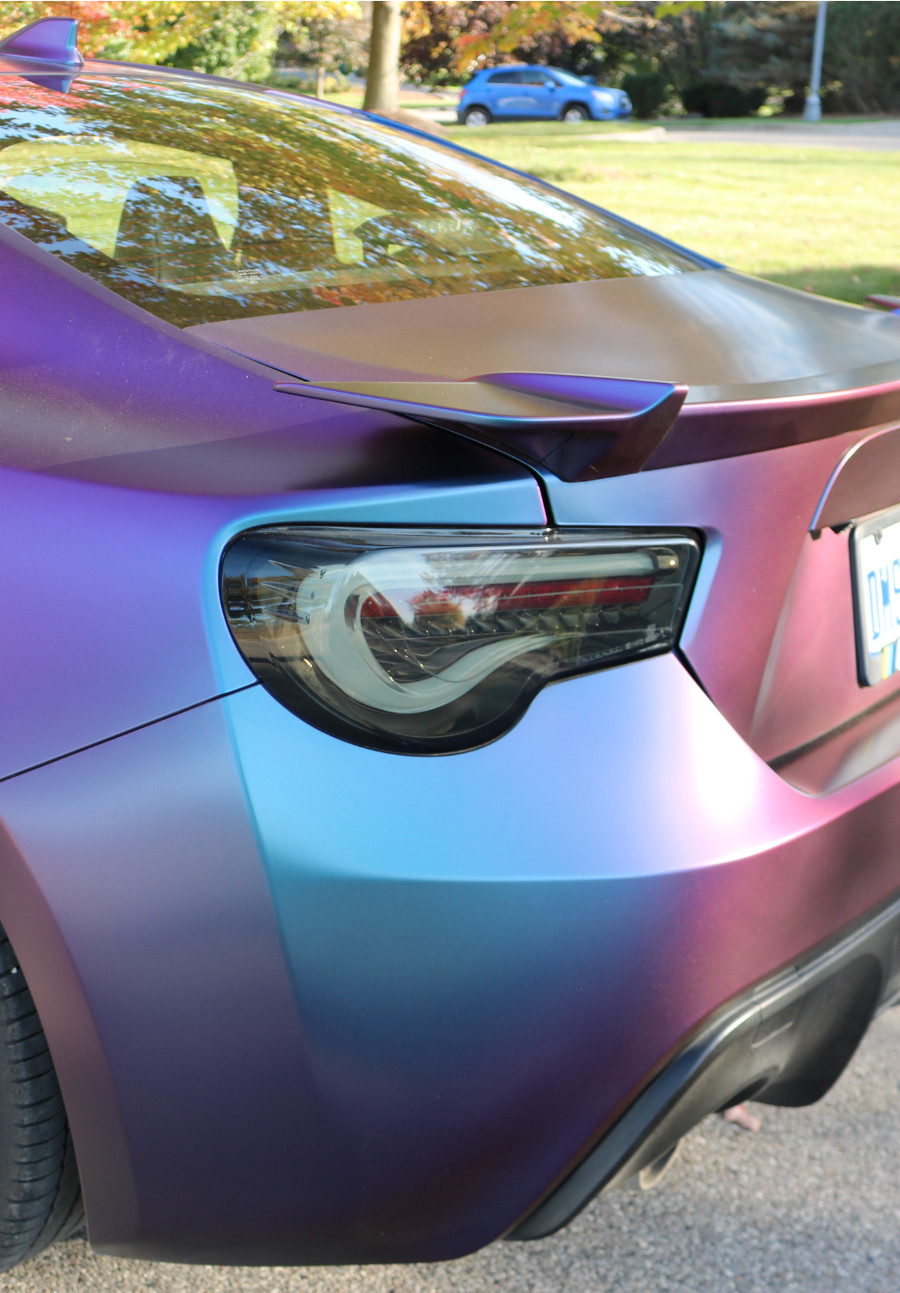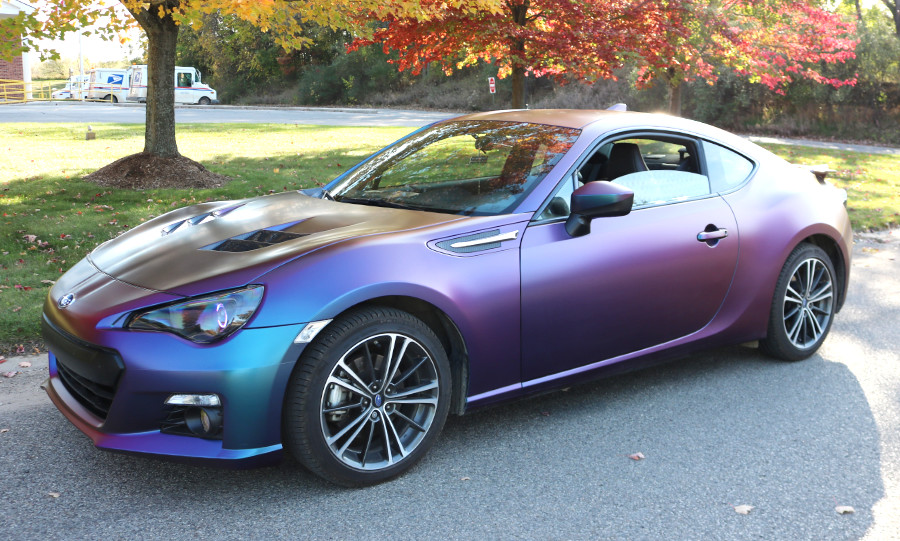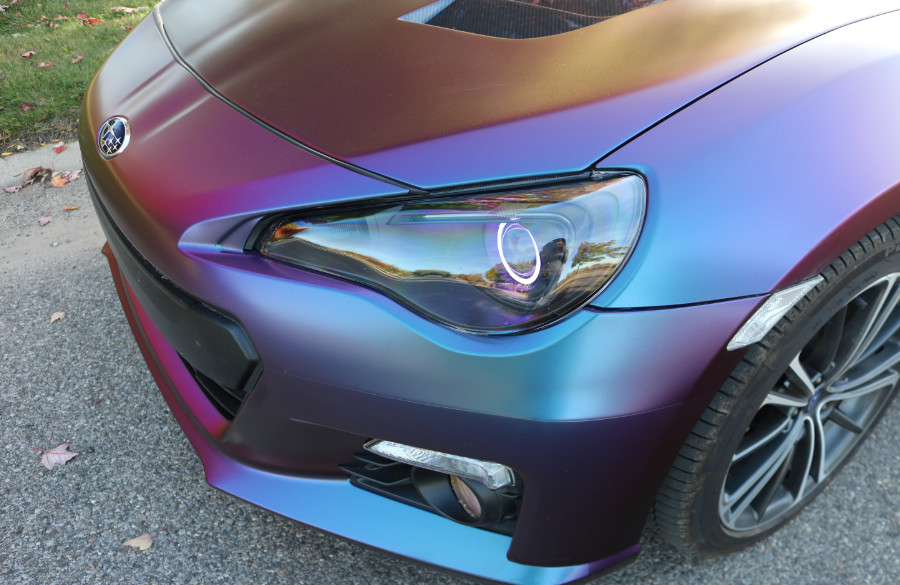 Of course my vinyl wrap was RUINED when I gouged my front bumper. Fortunately, I patched it with some leftover vinyl and now you can't even tell it was damaged. If you're thinking about getting your car vinyl wrapped and have any questions, please don't hesitate to contact me!