Kyle surprised me with an all-inclusive Western Caribbean Princess Cruise for our anniversary. I was completely shocked when I found the boarding passes hidden inside the Kate Spade bag he bought me. I genuinely thought the purse was my gift! After the excitement settled, Kyle and I started planning for our adventure. We were going to Honduras, Belize, and Mexico!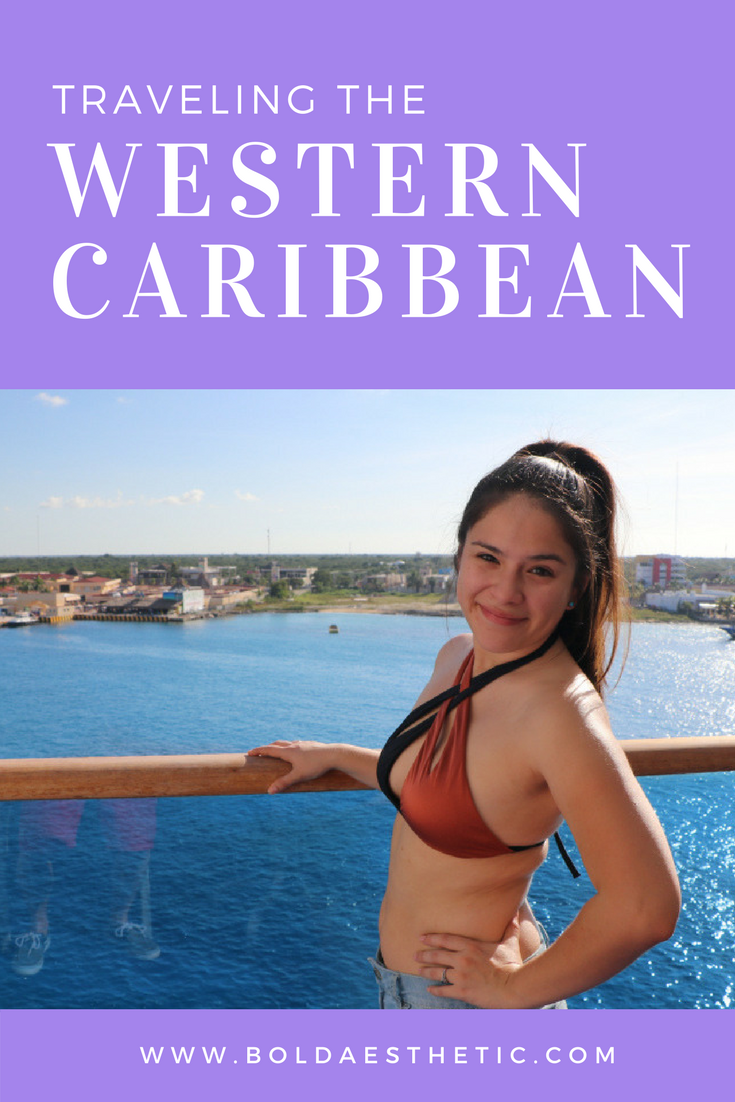 This post contains affiliate links. I earn a small commission (at no extra cost to you) each time a purchase is made through one of my links. Rest assured! I only share links to products and services I use and love. Thank you for supporting Bold Aesthetic!
Island of Roatan, Honduras
Kyle and I could see a partially sunken ship from our balcony as the cruise ship backed into Mahogany Bay to dock. Apparently there are a few shipwrecks off the island's coast, some of which you can actually snorkel and explore, but we scheduled an excursion to Gumbalimba Park instead.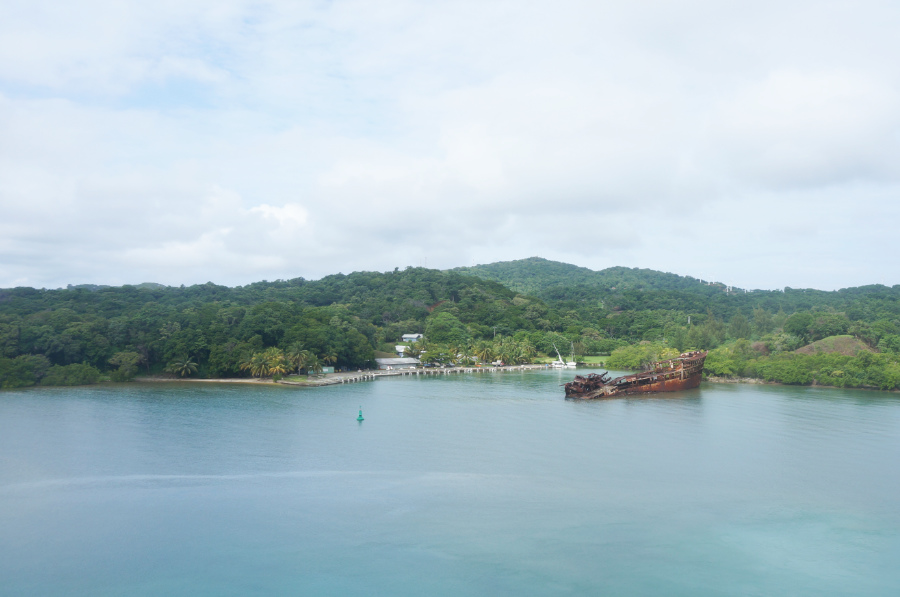 We went ashore and hiked a short rainforest trail near the port before we met with our excursion group. The morning overcast sky gave way to a short rain shower during our walk, but we found shelter under a small canopy. As soon as the rain stopped, we ran back towards the port to find our bus driver.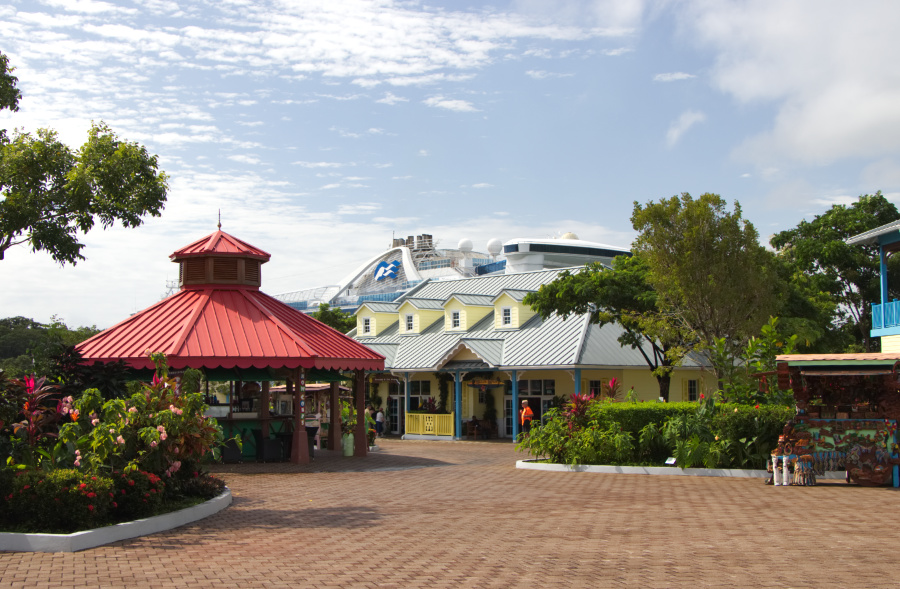 Gumbalimba Park is located on the west part of the island. It's takes about 40 minutes to drive there from the port, but it's worth it. We saw hummingbirds, iguanas, tropical birds, and agoutis as we walked through the park. We even crossed a suspended bridge at one point!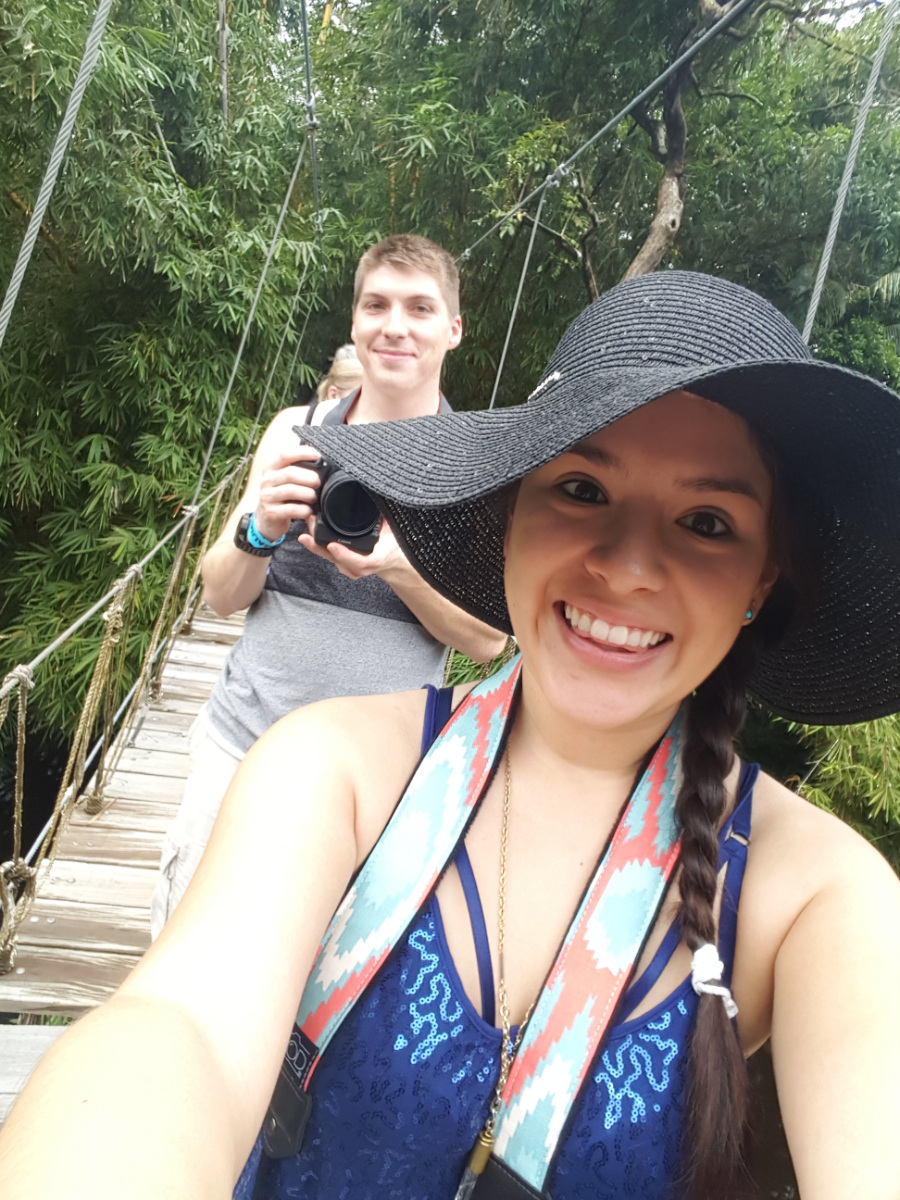 My favorite part was when we had the chance to play with adorable Capuchin monkeys. They're unbelievably playful and love sitting on people's shoulders! At one point, Kyle had one sitting on his shoulder ruffling through his shirt pocket 😂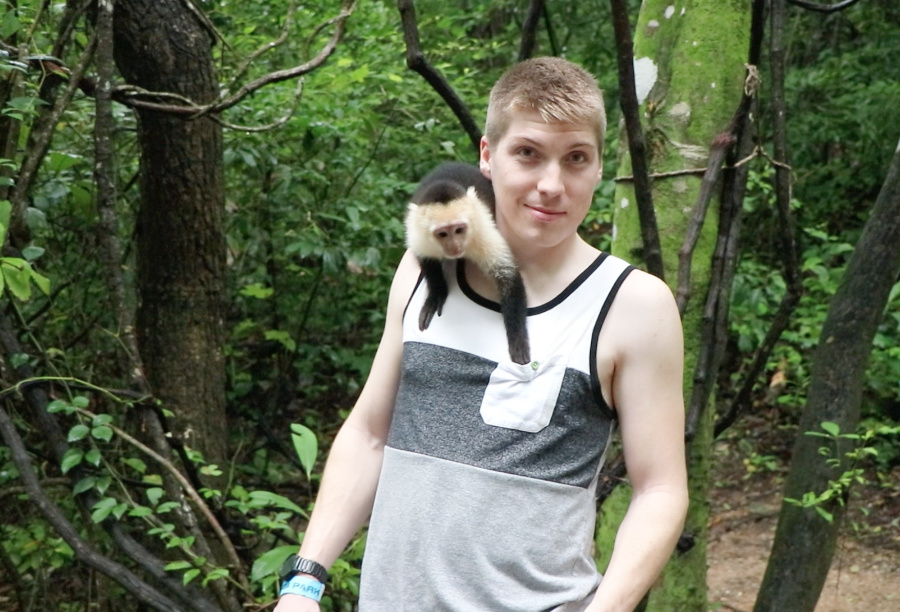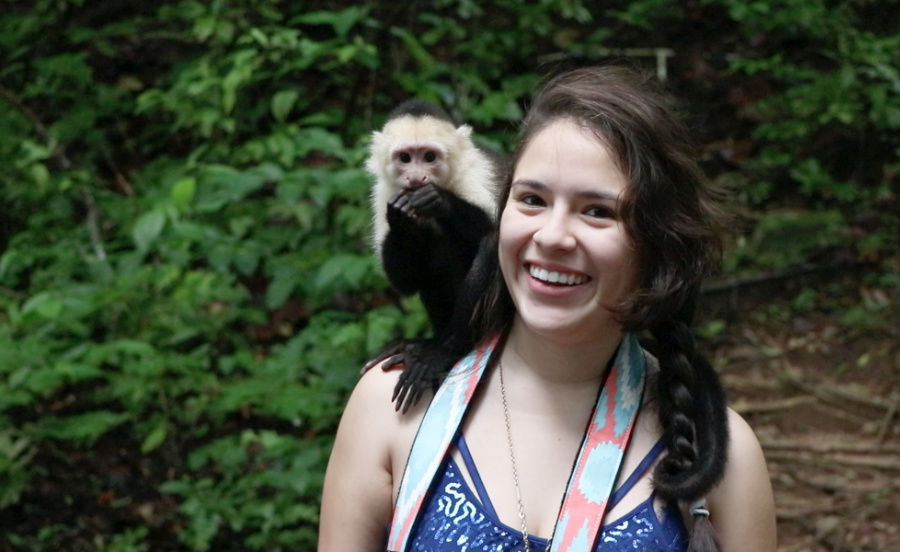 Belize City, Belize
The cruise ship dropped anchor a few miles outside of Belize City's harbor because the water was too shallow, so we had to take a 10 minute speedboat ride just to get ashore. Since we didn't schedule an excursion, we just walked around the marina and watched dolphins play in the harbor. We almost ventured outside the Tourist Village, but decided against it because it looked super sketchy. We tried the local beer, Belikin, and ate some chips with salsa instead. Now we have a new favorite hot sauce – Belize Habanero Hot!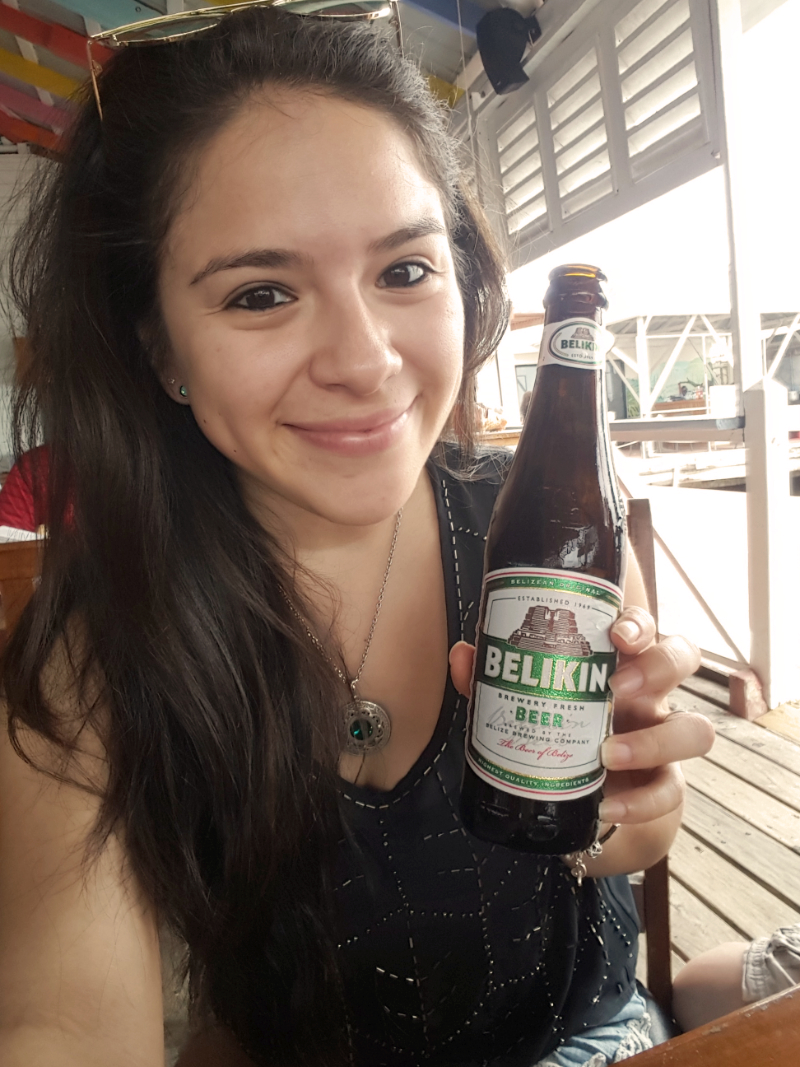 Cozumel, Mexico
We roamed the merchant square in the morning before our scheduled excursion. It was fun to see the locals dressed up in costume, but beware they ask for tips if you want to take pictures with them.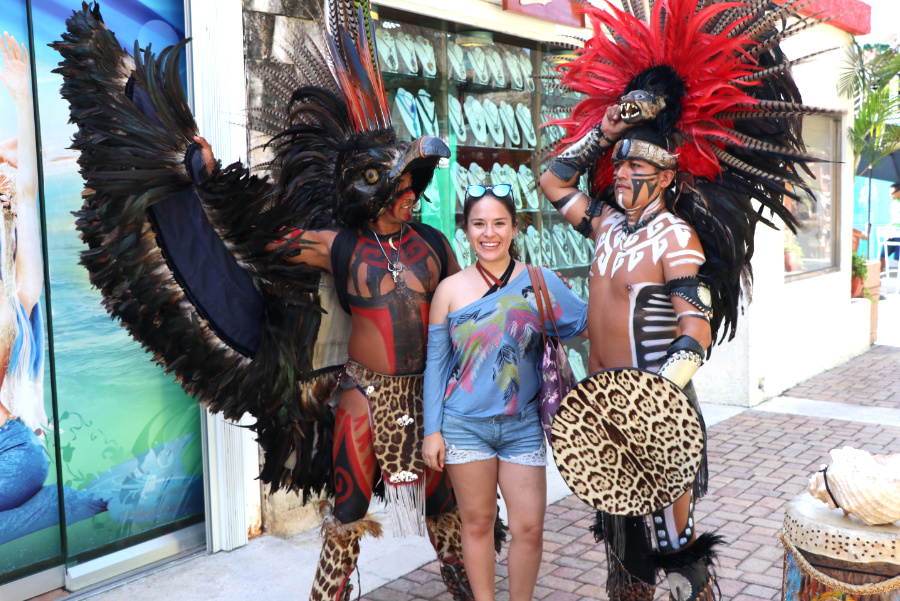 There was one building in particular with beautiful steps leading up to a balcony. No one was there so we just relaxed and took in the view before meeting with our excursion group.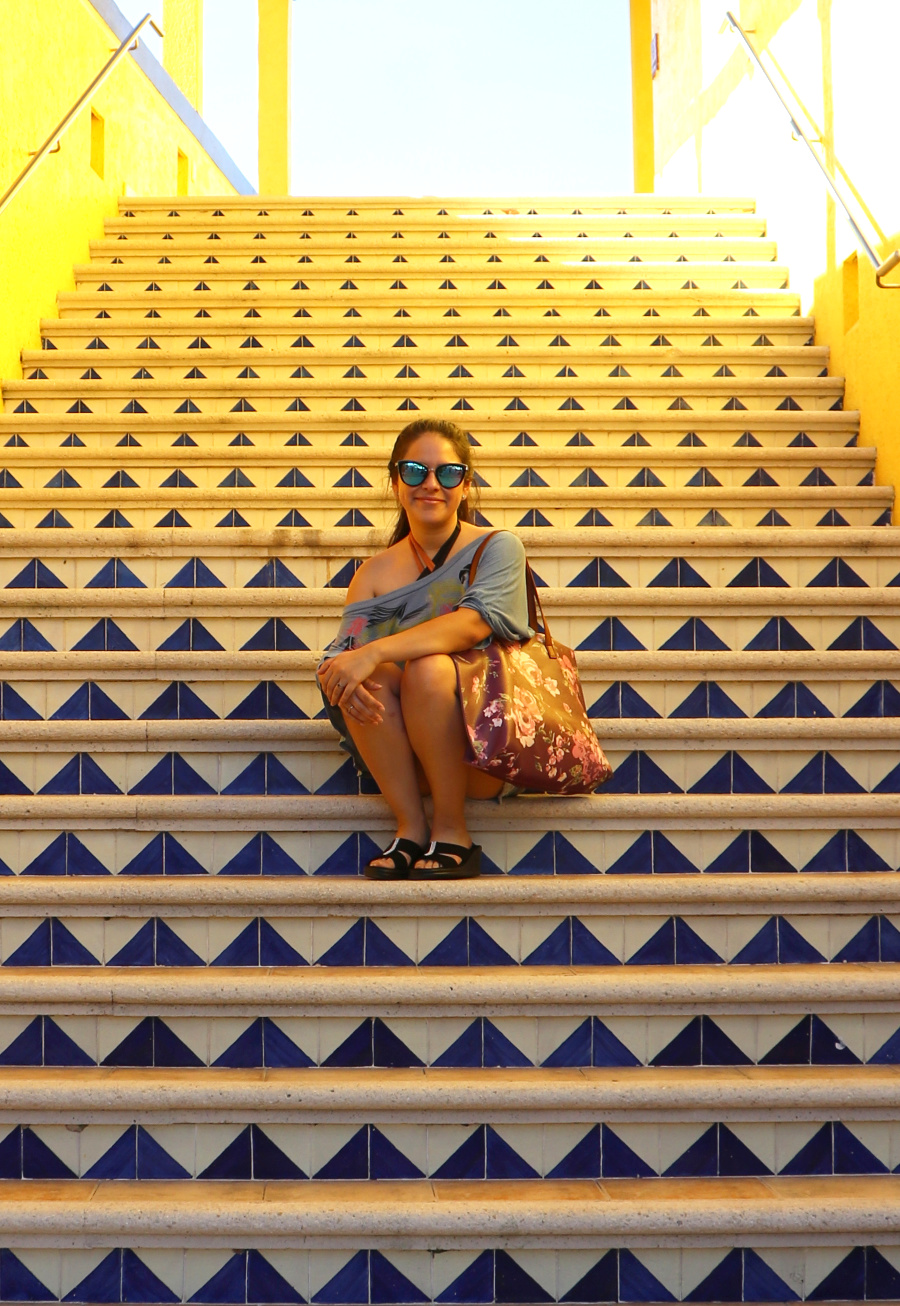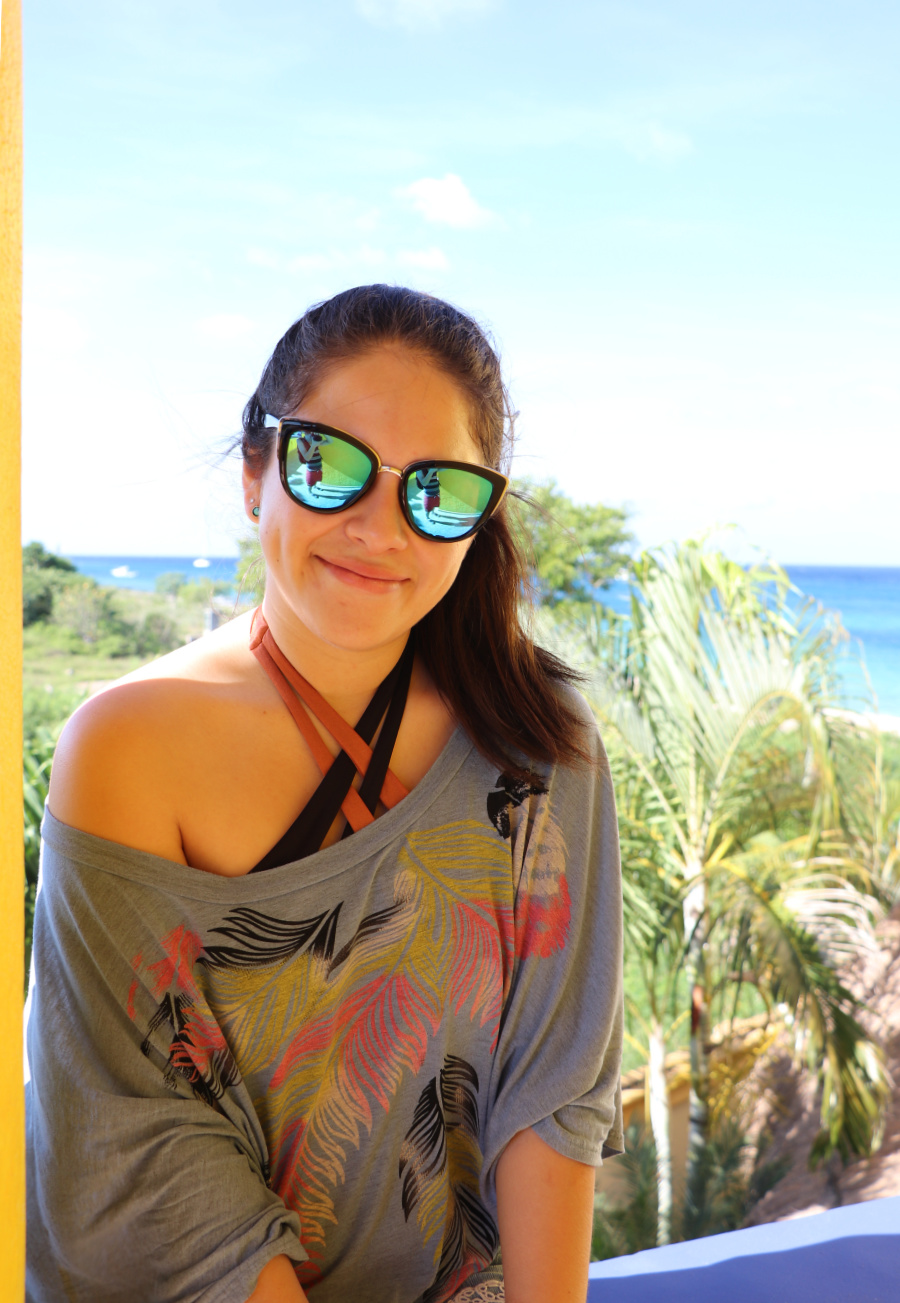 A van drove us to Everybody Loves Rays and Sharks where we had the opportunity to swim with stingrays! Now, I'm not saying that I can't swim, but I'm not fully prepared to say that I can… Let's just say that I'm not an efficient swimmer. I tend to panic when I can't touch the ocean floor. Needless to say, this specific excursion was a giant leap out of my comfort zone.
Our instructor shared some basic safety information and made sure everyone was comfortable with the equipment before we started. There were two parts to the experience: feeding the stingrays and then swimming with stingrays. First, we went into waist deep water to feed the stingrays. None of them had barbs, so there was absolutely no chance of getting injured by them. This was when we were able to hold a stingray. We even kissed it for good luck!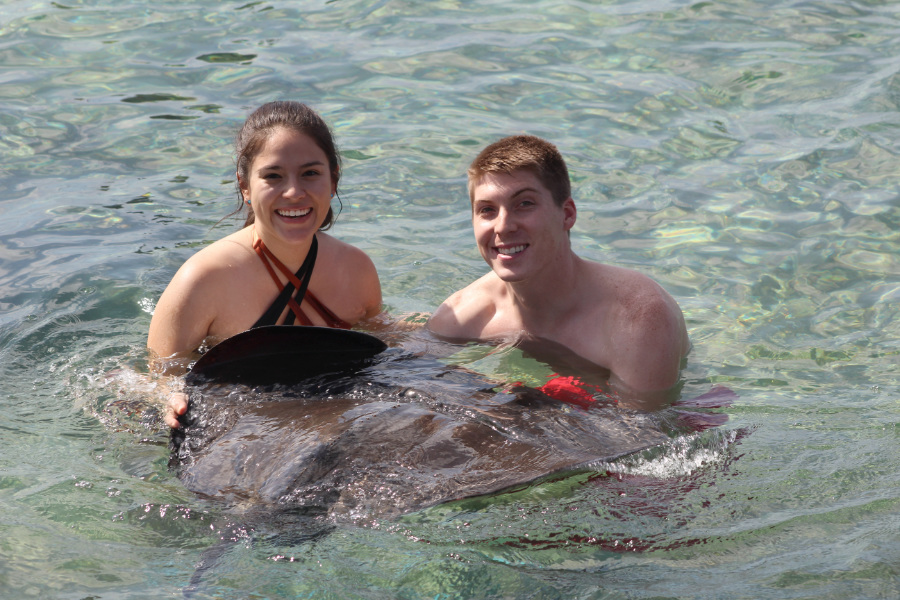 Then we put on our snorkel gear so we could swim in the enclosed area. The chain link fence was covered in fire coral so we stayed toward the middle of the area (ain't nobody got time for painful burning sensations). Kyle was extra adventurous and dove about 20 feet to get a closer look while I stayed at the surface.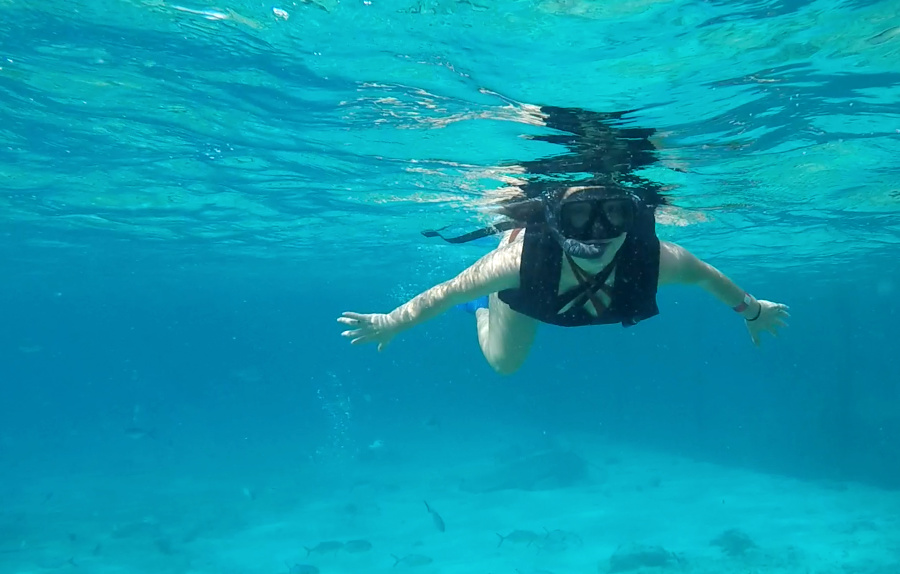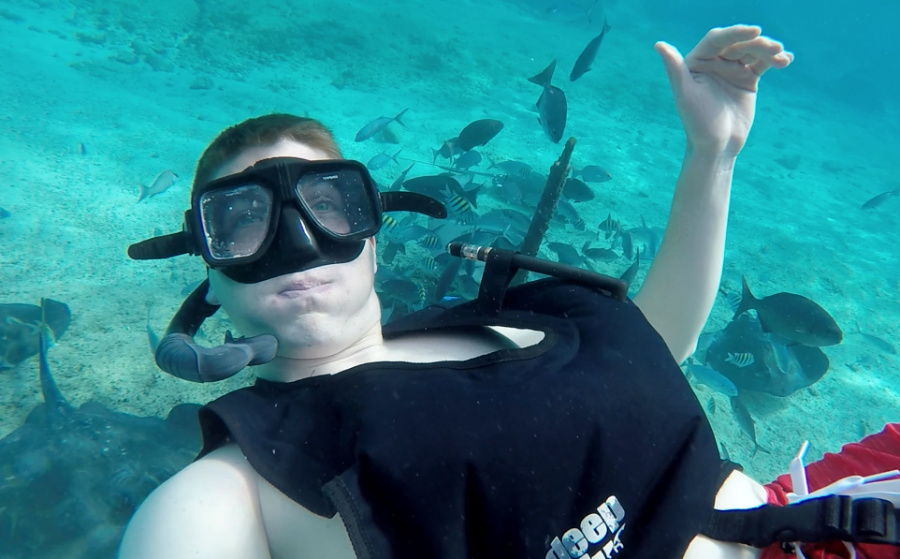 Until Next Time…
We had a great time on our first cruise together, but I think we will try to bring the family with us next time. I definitely think that planning excursions is the best way to experience the island because you're safer with people who know the area. You could also just stay aboard and get chocolate wasted on milkshakes, though… whatever suits your fancy! Don't forget to read about the seven things I learned from our first cruise together 🙂

SHOP THE POST